Below are the following check points to avoid or fix a hanging or freezing screen display.
A. Check the Battery Capacity and Charge
Check the device's battery and charging status by swiping down the status bar from the right top corner of the screen. This is to check if the device is charging normally or the battery is low which causes the screen to hang or freeze.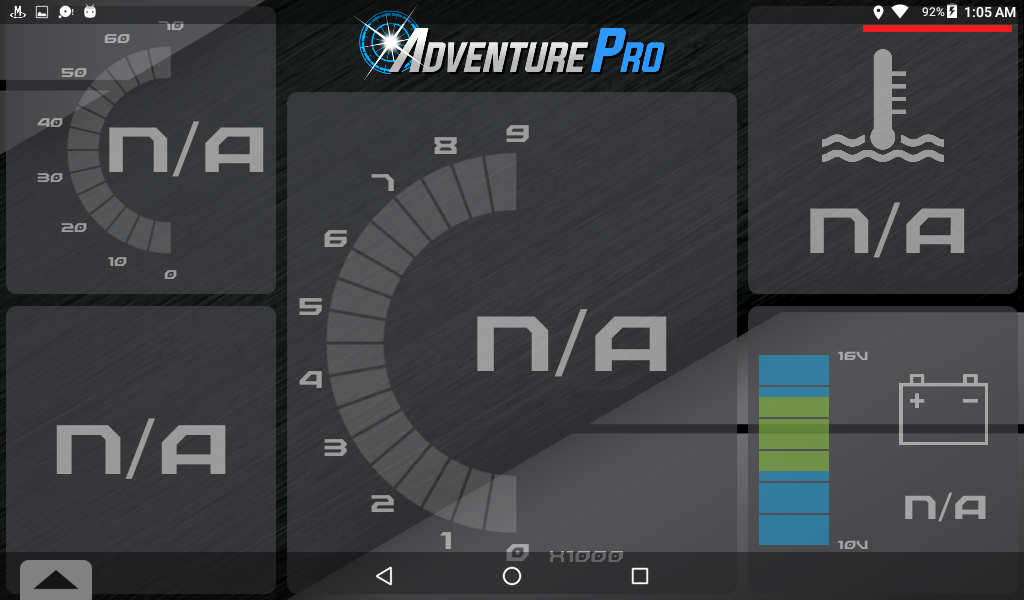 B. Storage space running out. MUST free some space for the device.
It is recommended to regularly backup the internal storage files or delete some unused files to have more space. The device will also notify once the internal storage is out of space as shown on the picture below: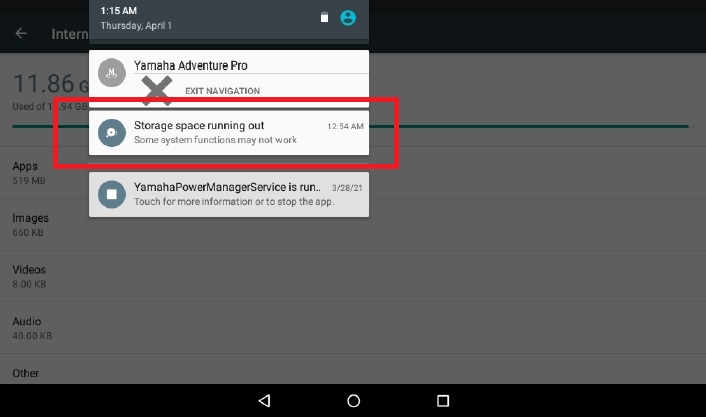 How to free some space on the device:
1. Export the recorded tracks as GPX files from the Journal's Log to micro SD card.
2. Delete unused back-up files on the History Settings.
3. Transfer photos/videos/files from internal storage to micro SD card.
C. Manually Restore Factory Settings and Reinstall the Software
When the device doesn't boot up and only stuck on welcome screen. Perform factory reset without entering OS and reinstall maps & resources data.
Click HERE to manually restore factory settings and reinstall software.