You can export any recorded track as a GPX file to be used on other devices or to create a space on your device's internal memory.
If you insert the micro SD card for the first time, it needs to set up the micro SD card as portable storage.
Note: Make sure you insert a micro SD card before exporting a track. Use a 32GB (or smaller) micro SD formatted to FAT32 (or FAT16 if you're using a 16GB card). Using a micro SD card larger than 32GB may result in data loss.
To convert and export a recorded track as a GPX file:
1. On the Gauge Dashboard, click the arrow up to show the tab option.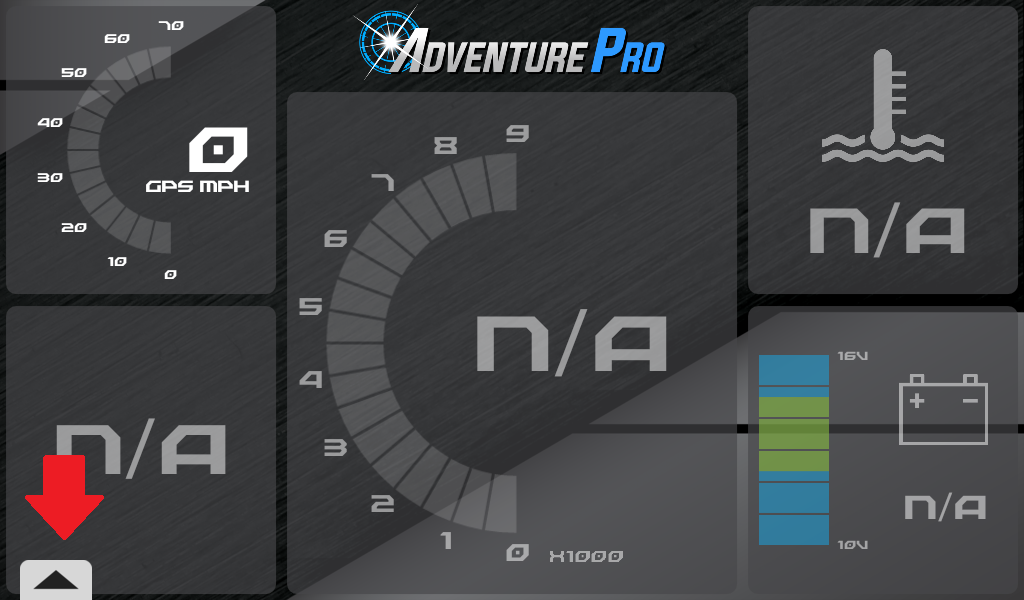 2. Select Journal Icon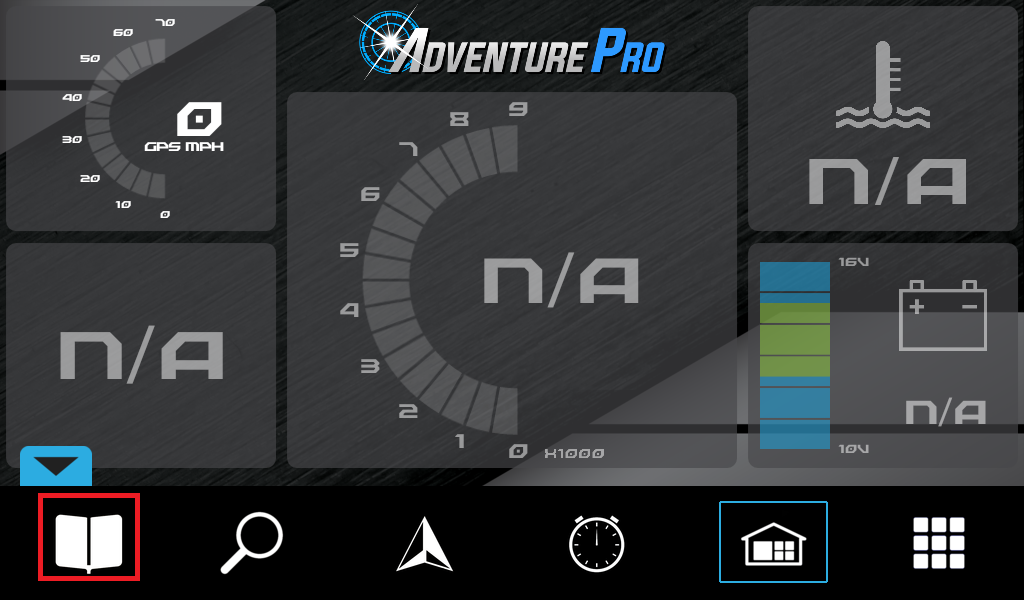 3. Tap Pencil Icon on your Logs.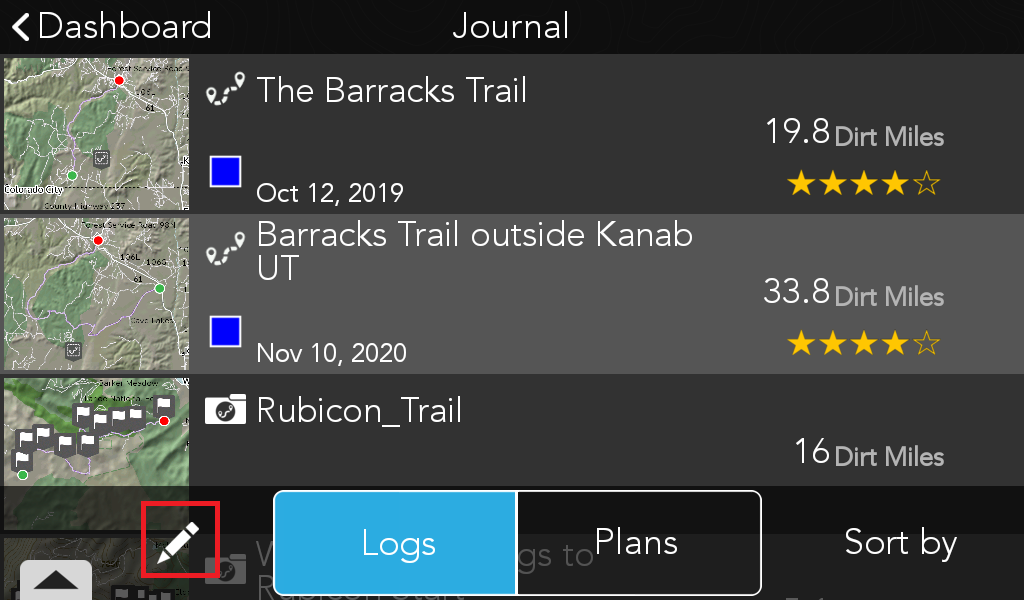 4. Tap and check the box next to the track you want to export > then tap Export GPX.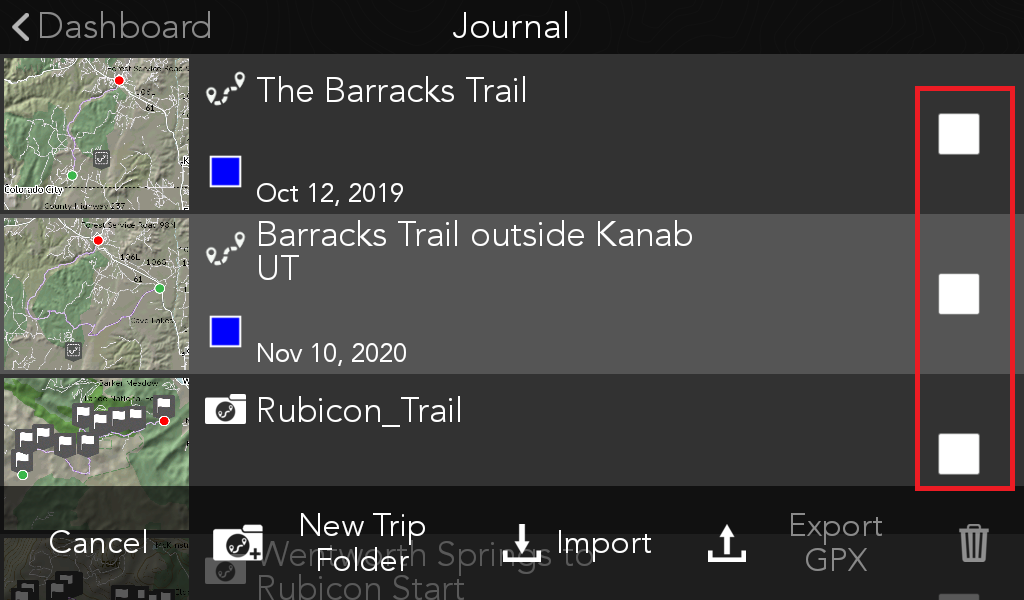 5. Tap Export GPX file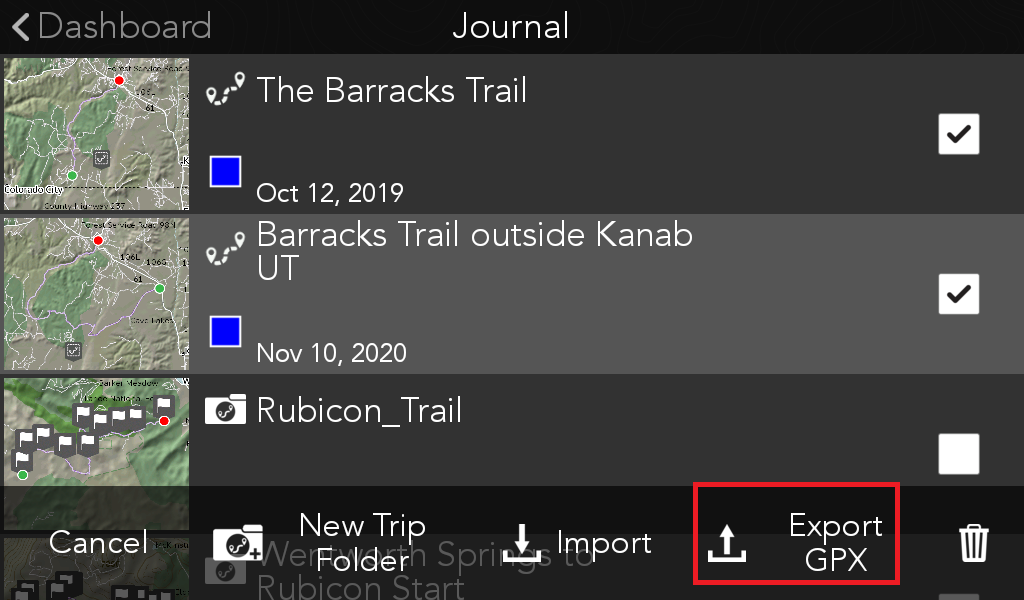 6. Locate your micro SD card storage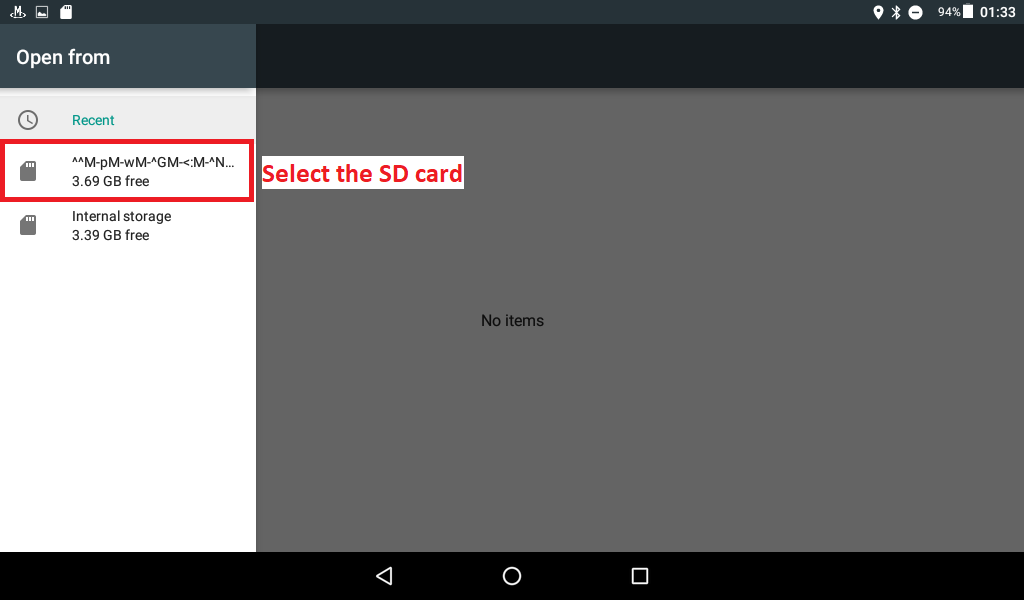 7. You can choose any folder on your micro SD card to save your GPX files or you may save it on the root of the SD card. Then tap "Select".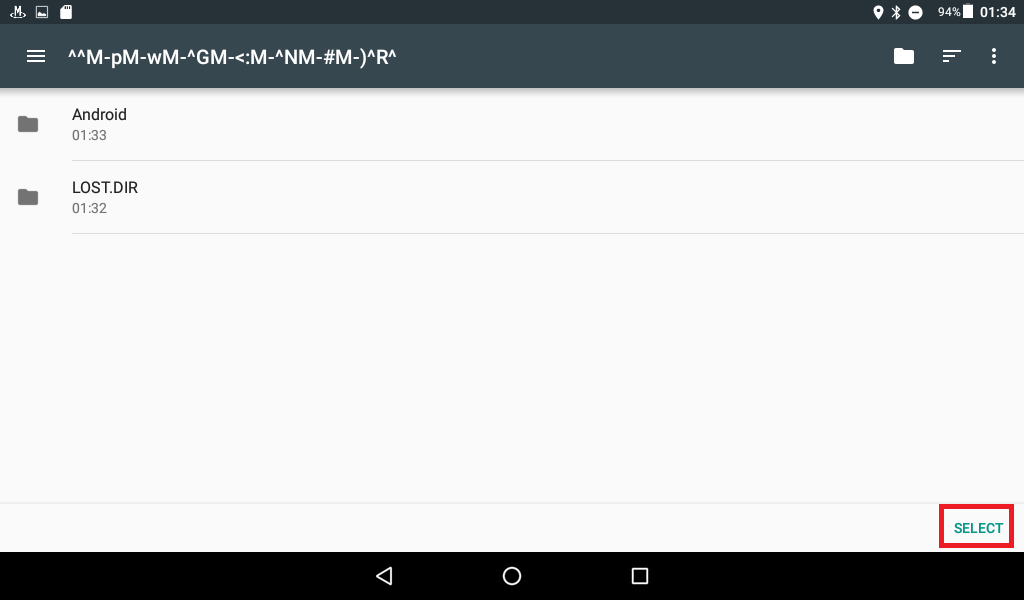 8. Wait a few seconds for the export to be completed > tap OK.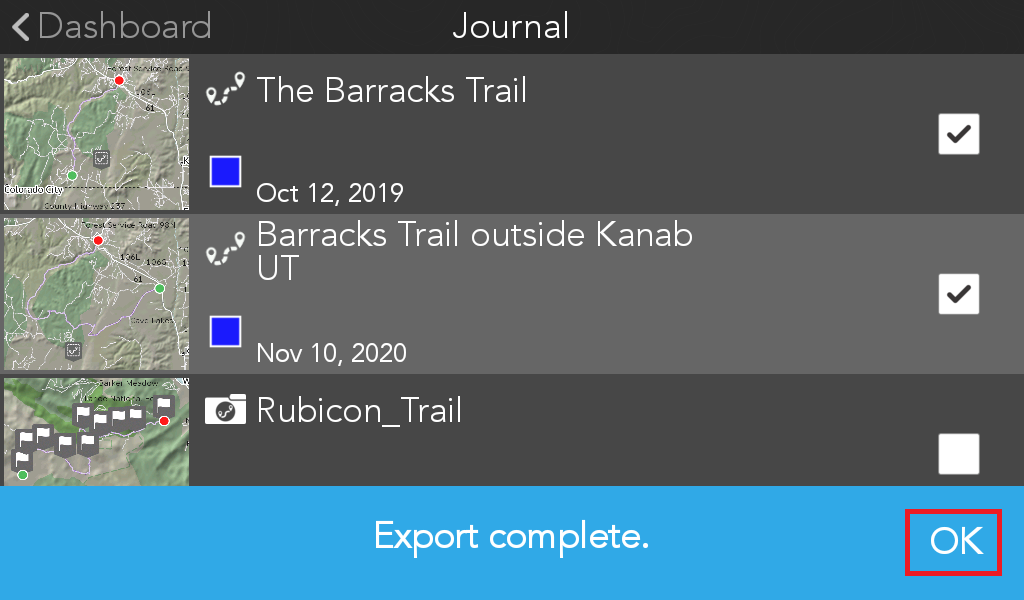 Note: You can only export recorded saved tracks/trails from your Logs. Waypoints cannot be exported.