To delete back-up items to free space on your internal memory:
1. On the Gauge Dashboard, click the arrow up to show the tab option.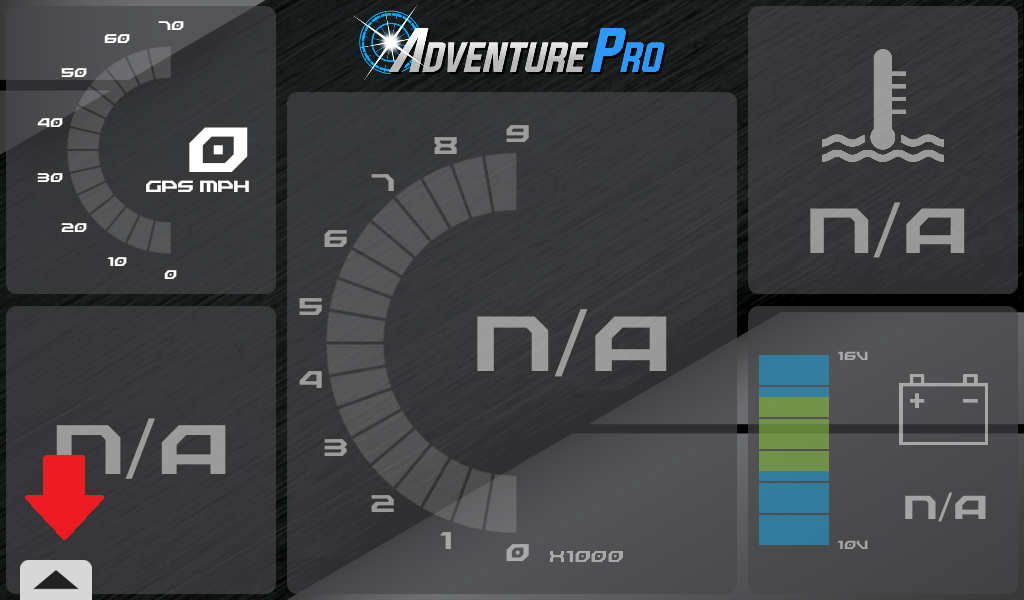 2. Click more option icon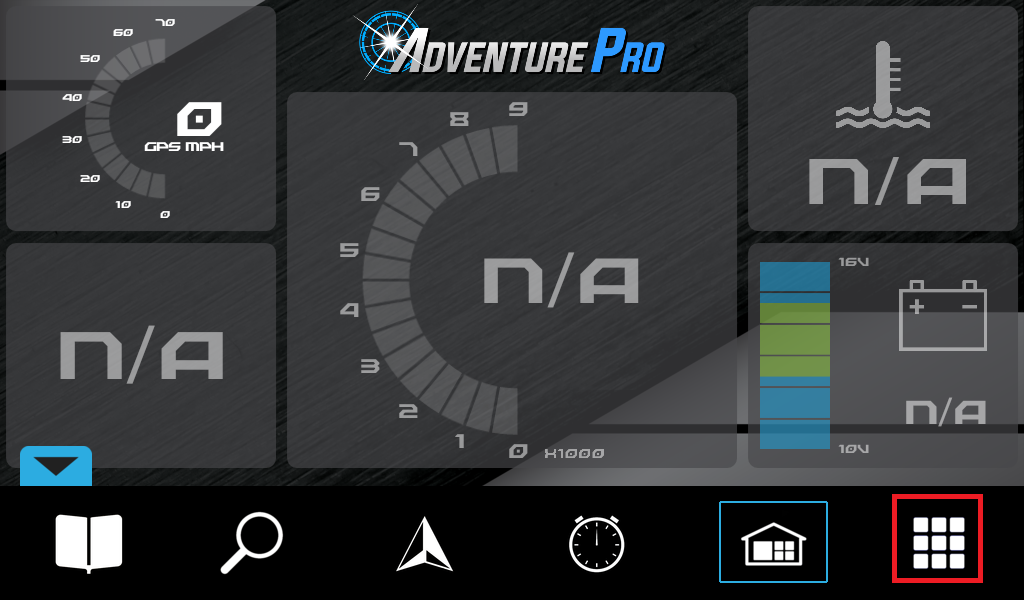 3. Select Settings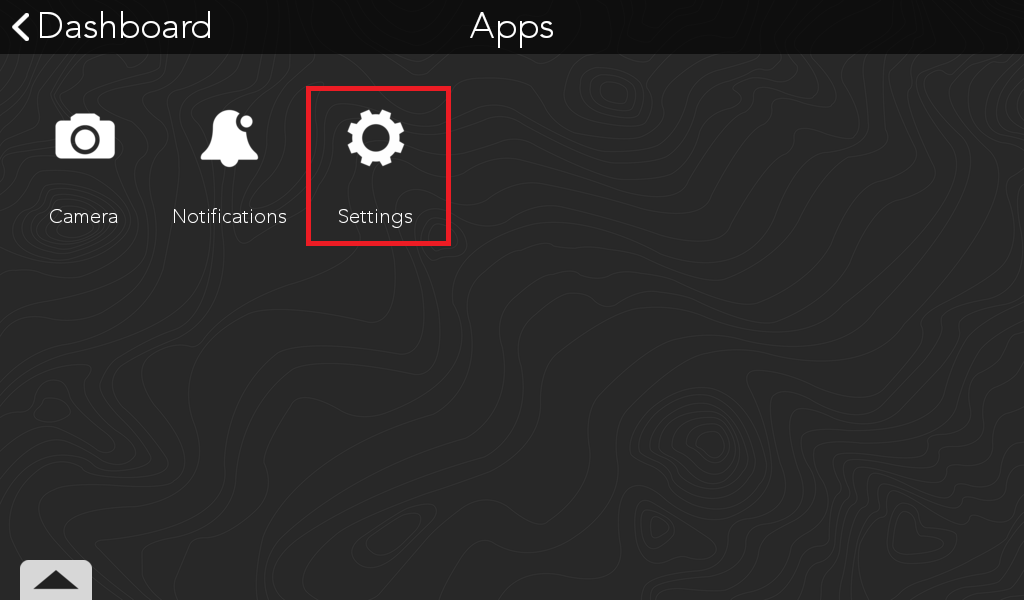 4. Scroll up, then select History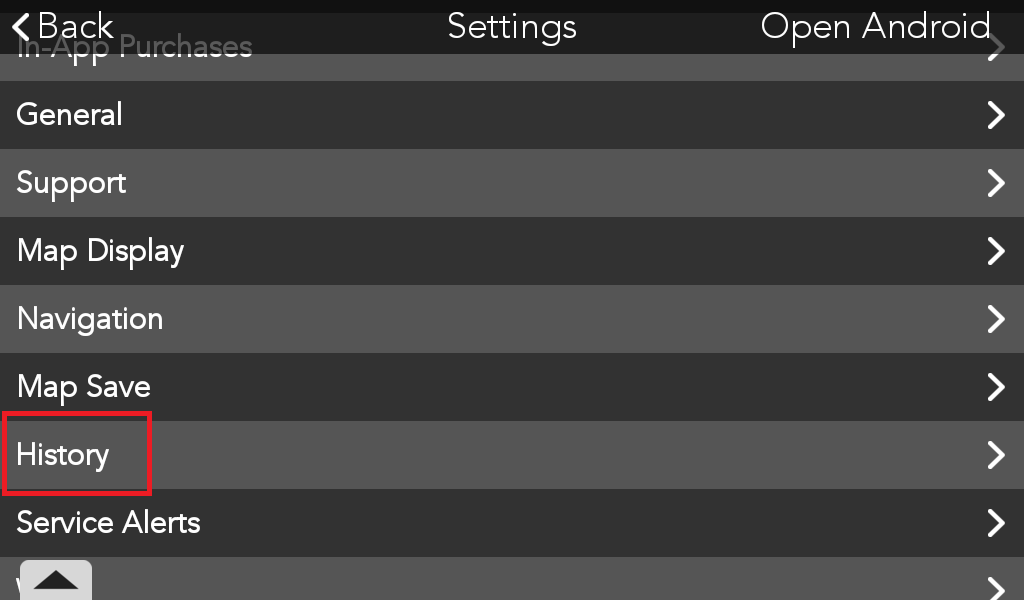 5. Choose the file you would like to delete, then select the trash can icon.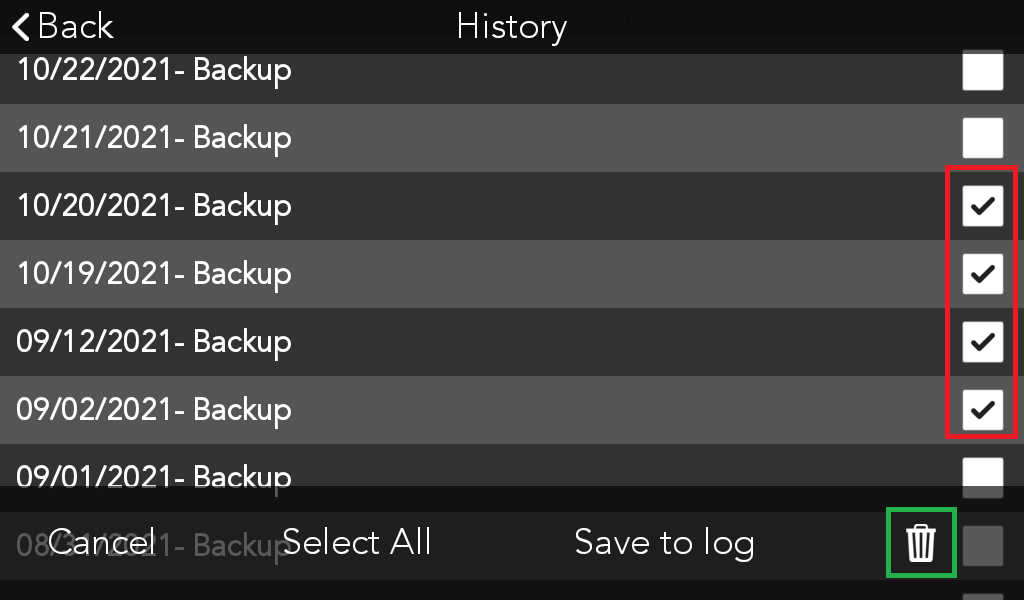 6. Then Press OK to delete.