Adventure Pro automatically searches for available map updates when the unit is turned on and connected to a WiFi network.

Note: Make sure you download the latest software version before downloading new map packages.
IMPORTANT: Make sure when doing any update, the device must be plugged into a power source (AC charger) and the battery is charged to at least 60%. Do not unplugged the device from the power source while doing update to prevent interruption that may cause system error.
When a new map version is released, you'll see a message that tells you that a map update is available.
To perform map update:
1. On your Adventure Pro APP, click the arrow up button located on the bottom left.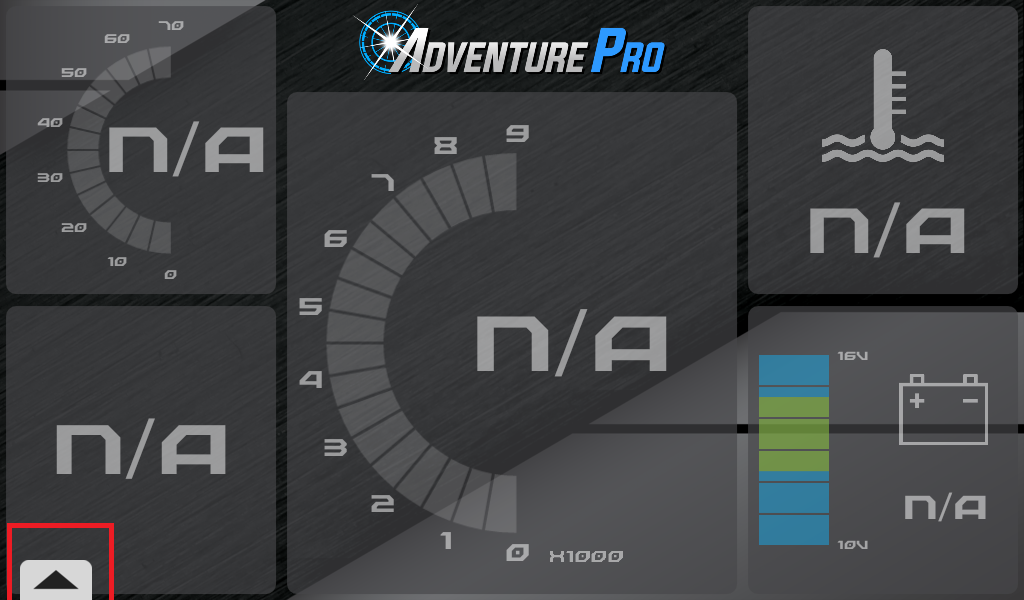 2. Click Menu Icon.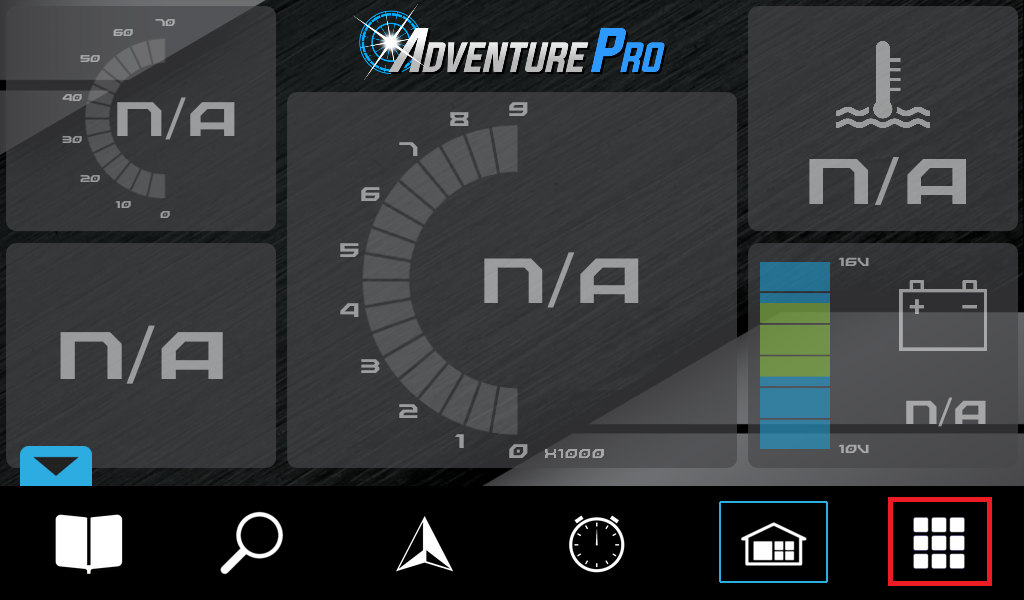 3. Click Settings.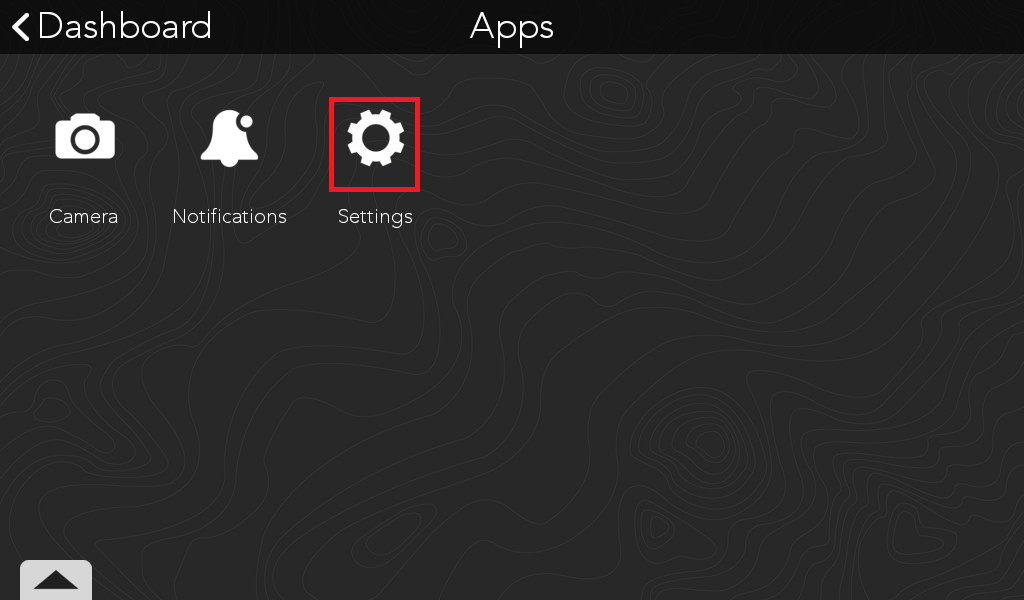 4. Select Updates.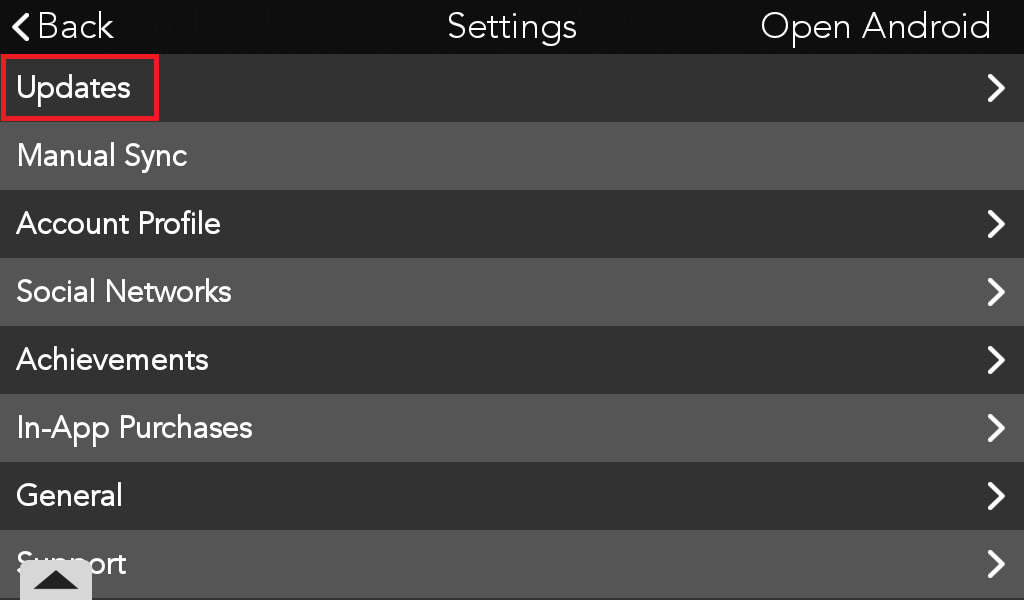 5. When you see there is an available Map Update, tap Update. If it indicates "No updates needed" but you know that a map update is available, turn your unit off and on again, then return to the Adventure Pro APP Settings. Note: Map Update will not proceed once your battery percentage is less than 50%.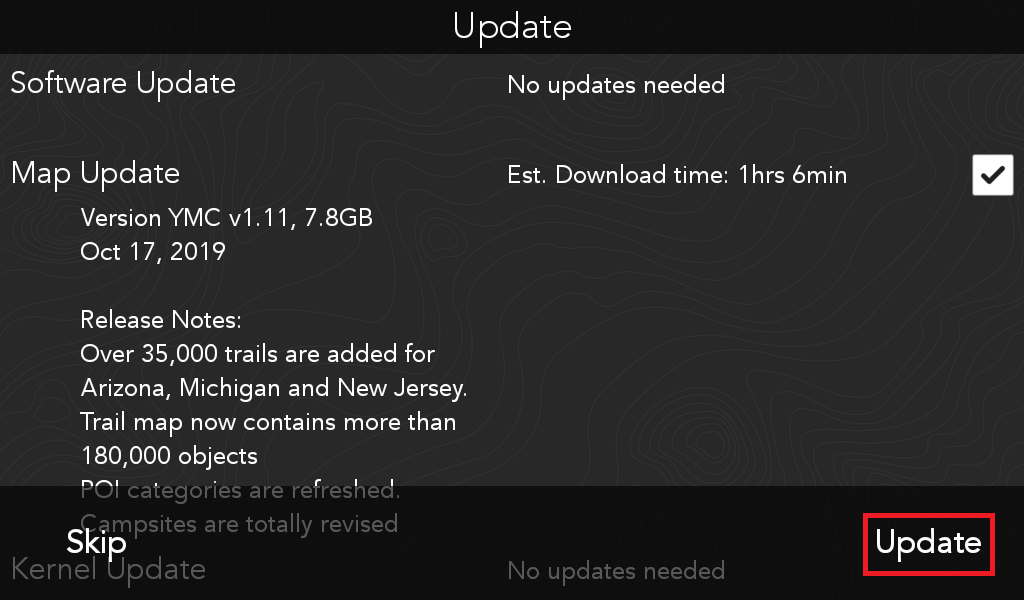 6. The update installs automatically once it has finished downloading. Note: The map update may take several hours depending on the speed of your WiFi connection and the size of the map update.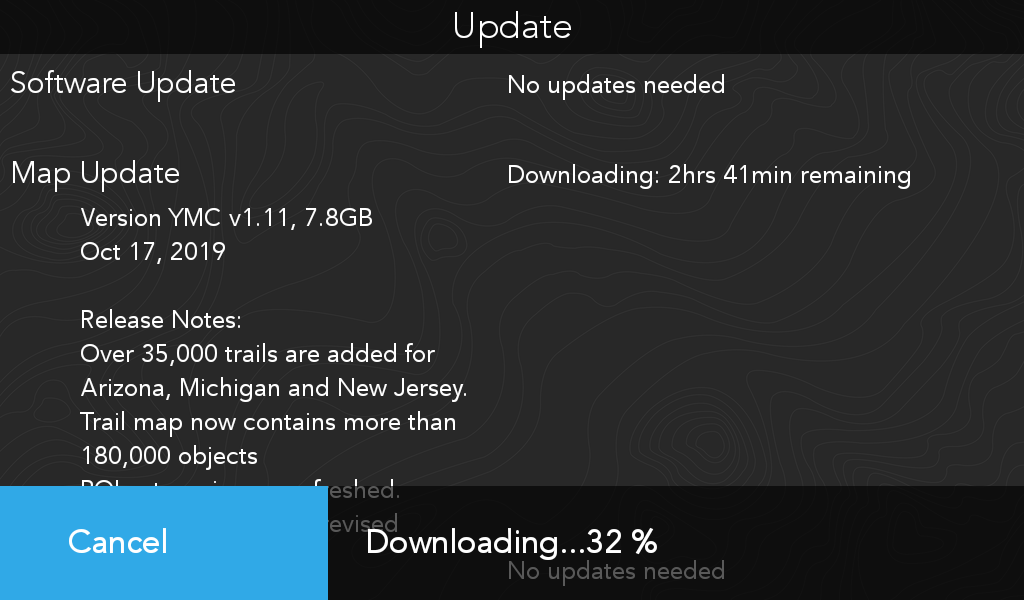 7. To check your map is updated, Tap Settings > Product Information. This is to make sure that your device now has the latest map version installed.