Note: Performing Factory Reset will erase all data from your phone's internal storage which includes:
a. Google Account
b. System and APP data settings
c. Downloaded APPs
d. Music
e. Photos
f. Other user data
To Perform Factory Reset on the device:
1. Go to Settings.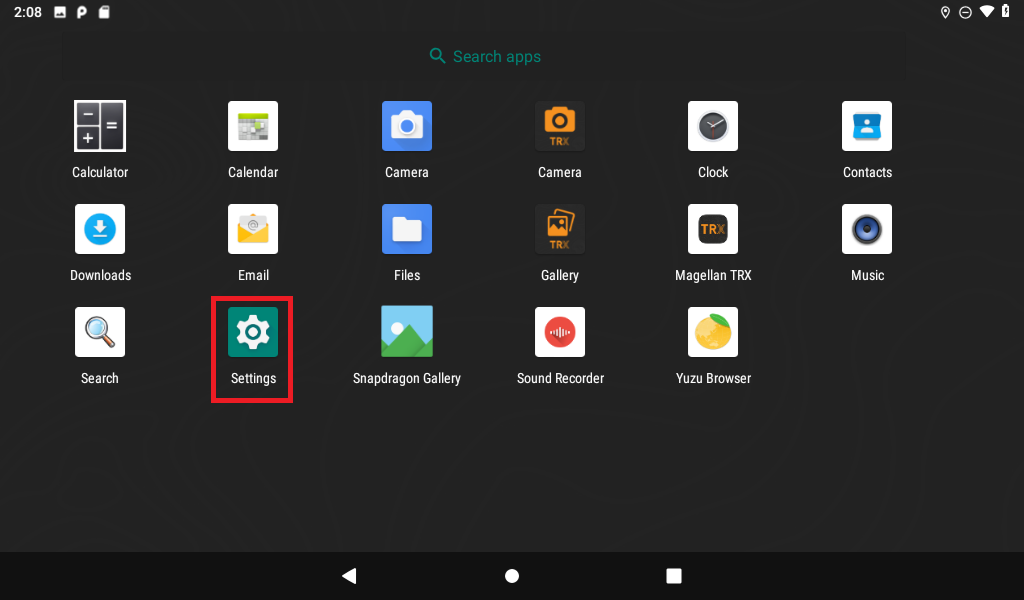 2. Scroll up then select System.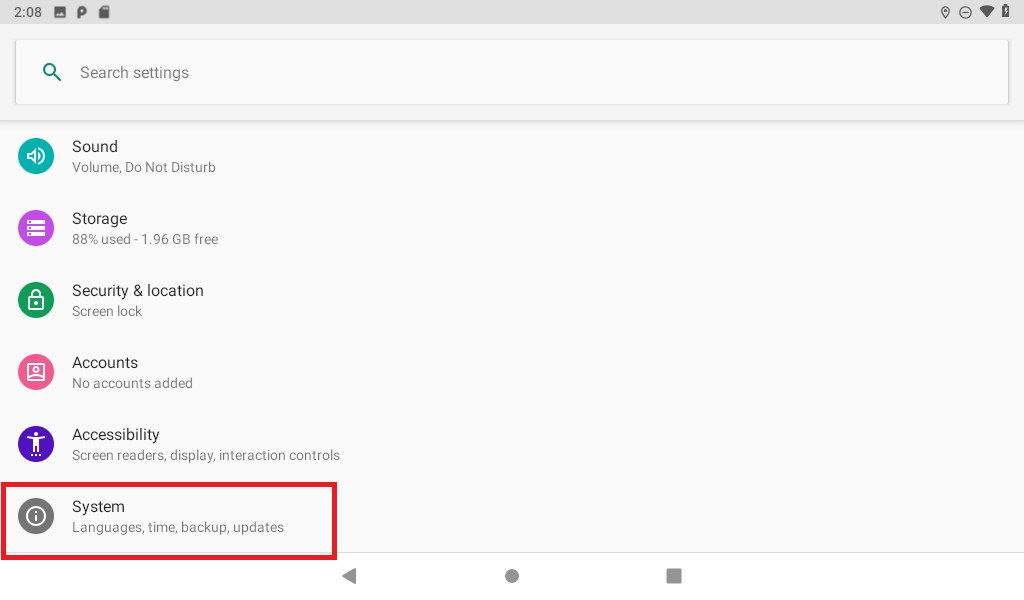 3. Select Advanced.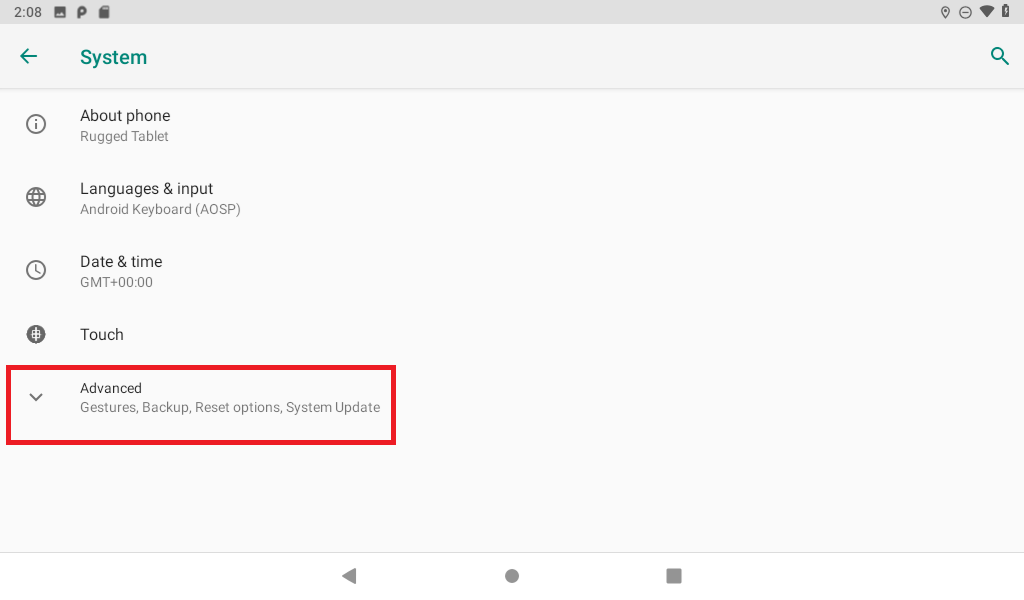 4. Select Reset Options.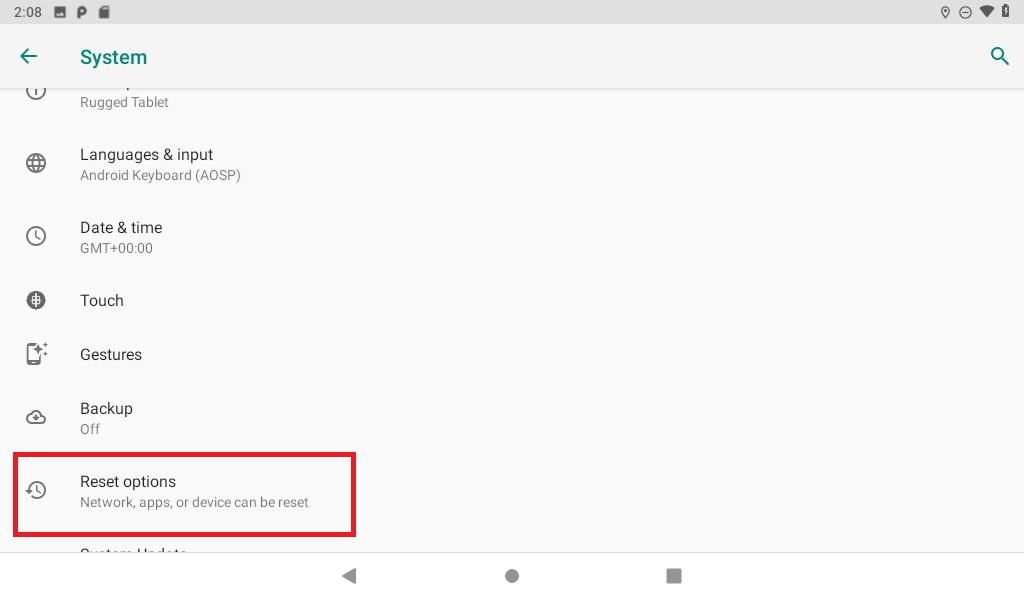 5. Select Erase All Data (Factory Reset)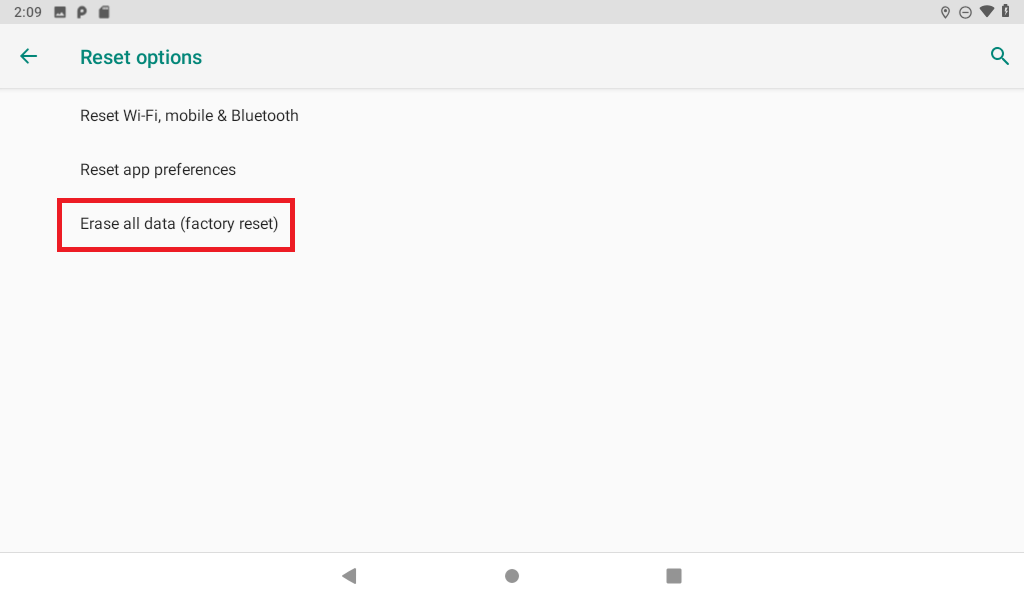 6. Select Reset Phone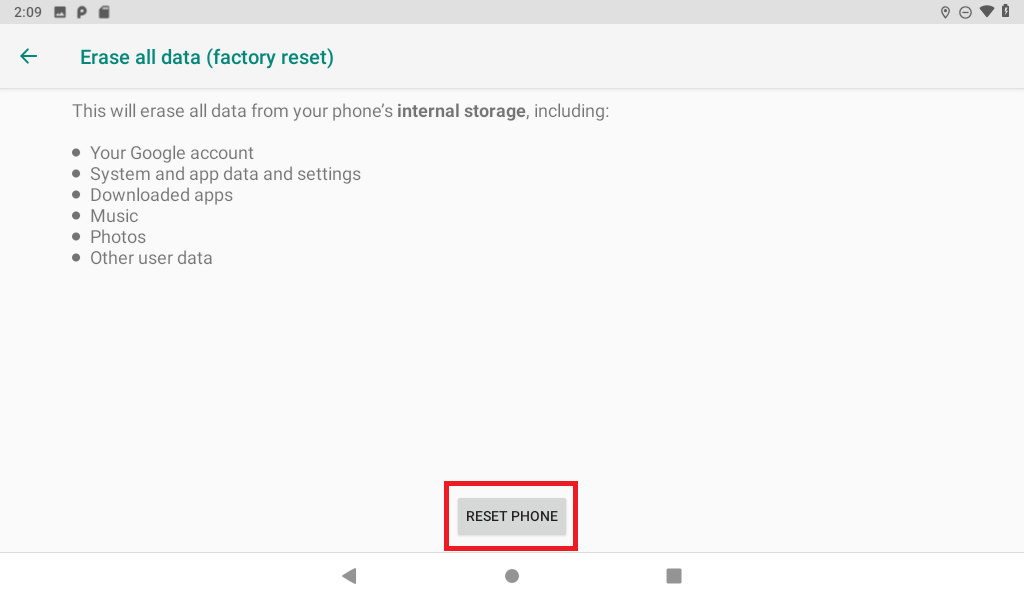 7. Select Erase Everything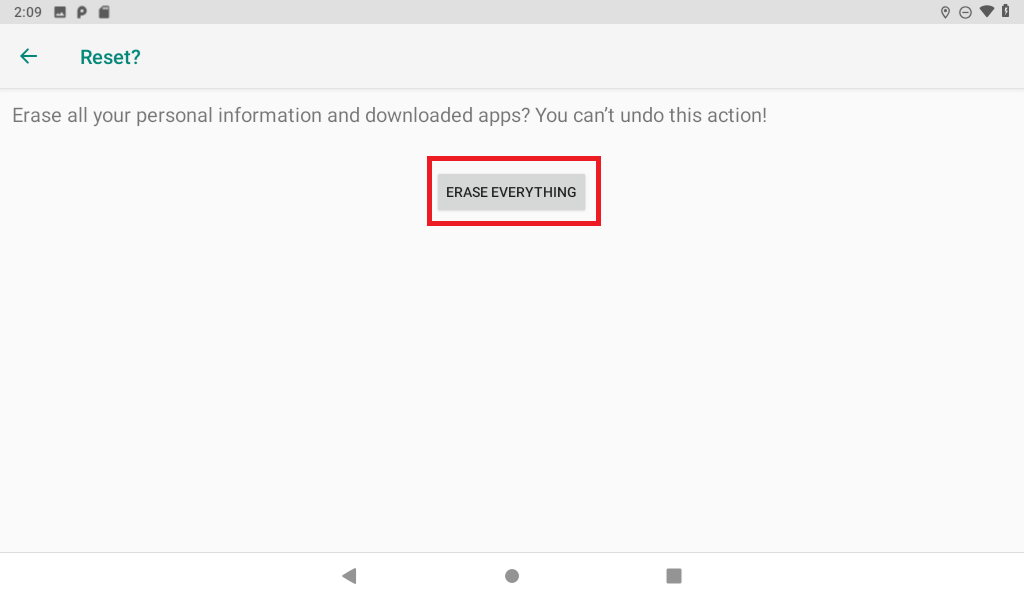 8. Then it will erase the data and TRX7 CS Pro will restart. Follow the steps to reload your TRX software.