If you own a TRX7 CS Pro or have the Android 9 operating system (OS) installed, your computer may not directly recognize your device when you connect it via the included USB cable.

When this happens, do the following:
1. Connect your TRX7 CS Pro to your computer/laptop using the USB cable included with your TRX7 CS Pro.
2. Swipe down from the top left of the TRX7 CS Pro screen.
3. Select "Tap For More Options" for the USB.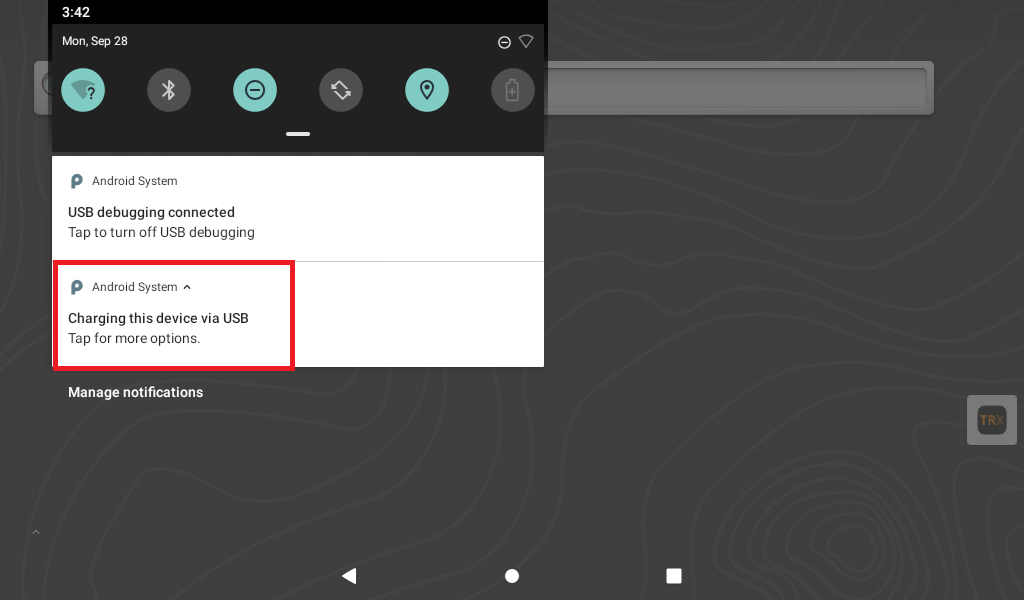 4. Tap File transfer to copy files to/from your computer.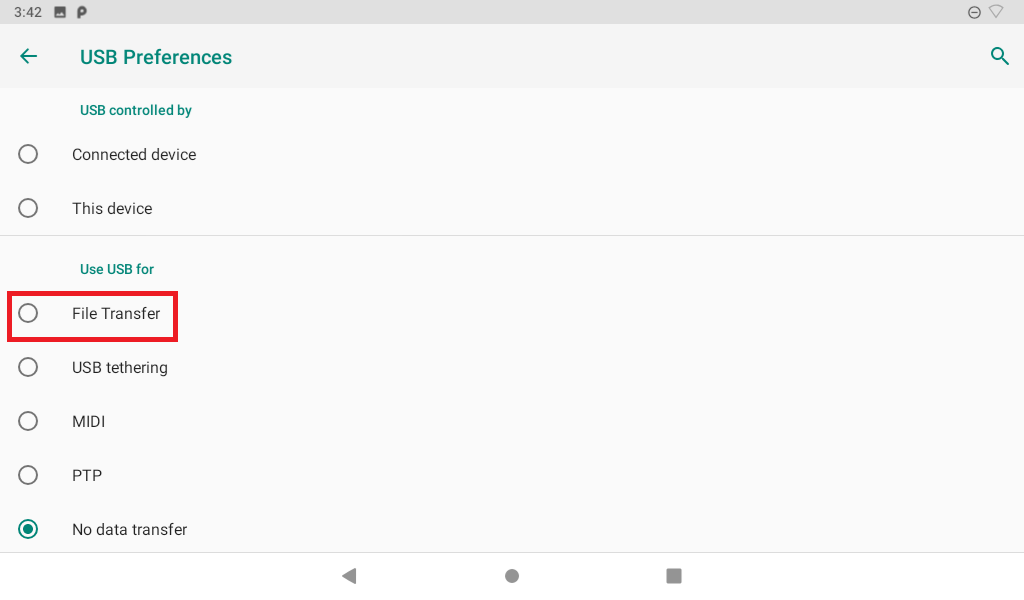 5. Wait a few moments for your computer to recognize your device.
When the connection is successful, you should see your device being recognized on your computer. You should be able to copy files (e.g. pictures, music, etc.) to and from your device.