1. On your TRX APP, tap Search icon located on the lower part of the screen.
2. Tap Current Location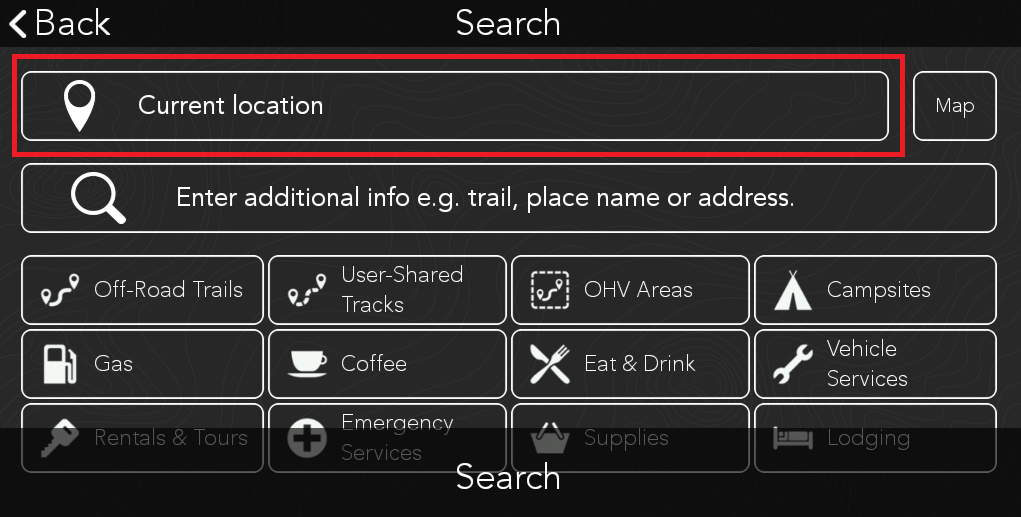 3. Enter the city or zip code of the place you wanted to search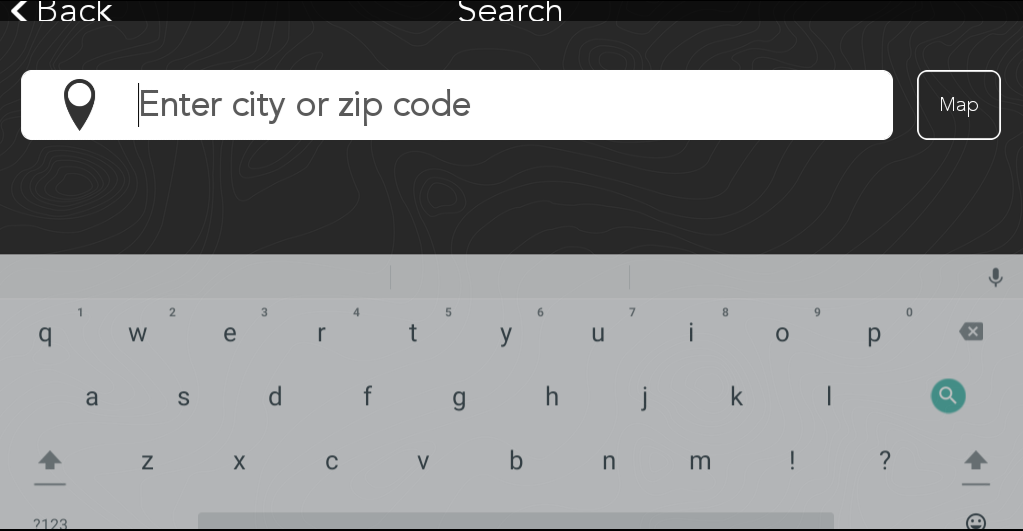 4. Select the specific address you want to search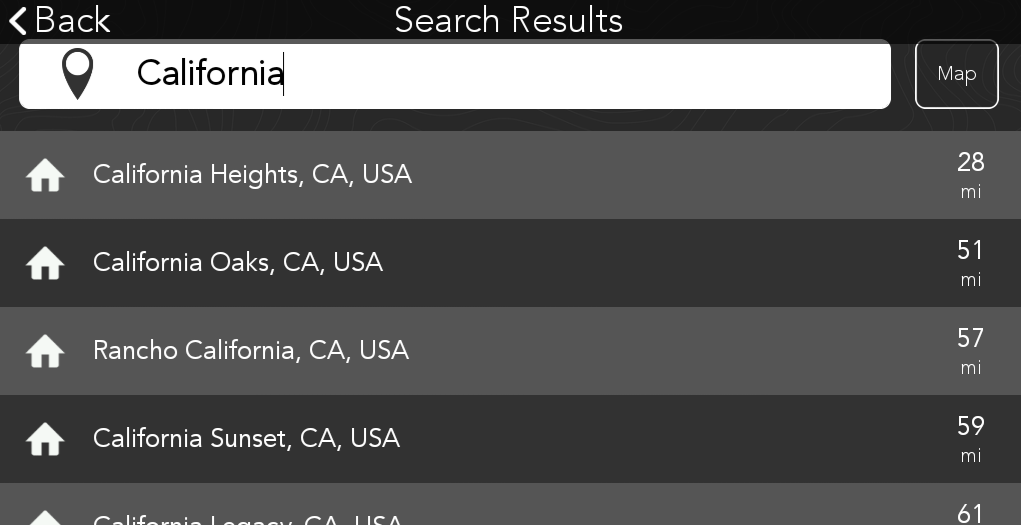 5. Filter your search by highlighting only Off-road Trails and User-Shared Tracks, , then tap Search.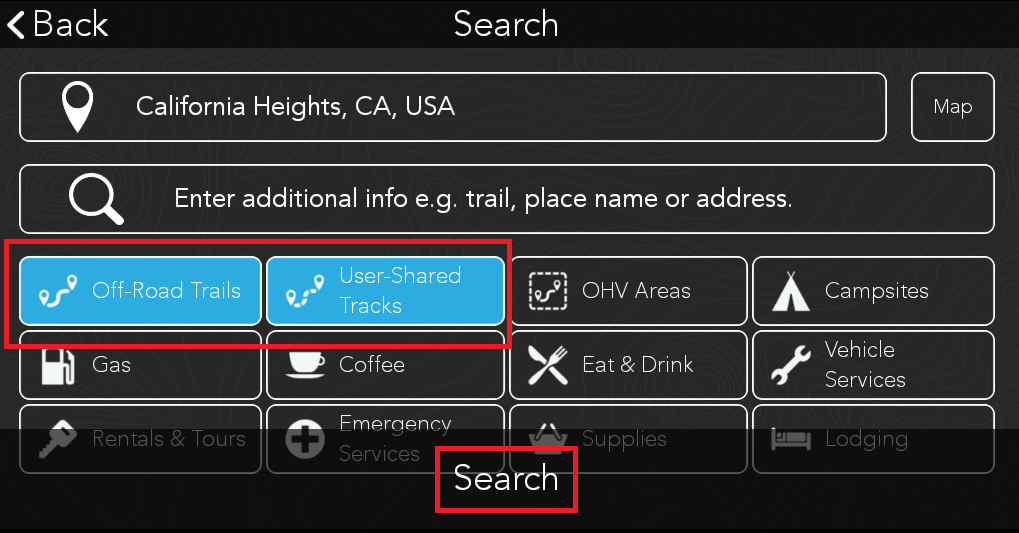 6. It will then appear a list of off-road trails, user-generated tracks, or OHV Area on that certain city or zip code.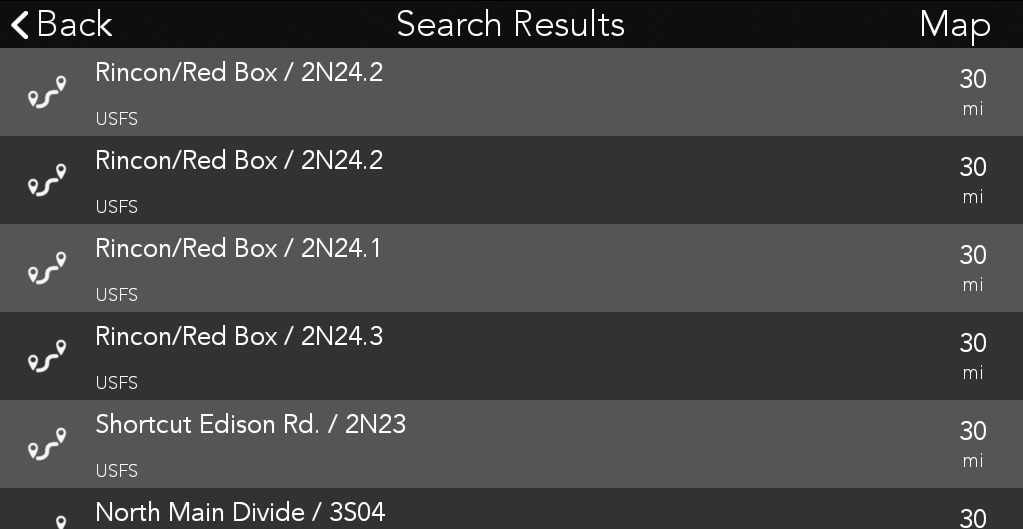 7. Select the specific Off-road trail you are searching. You may choose to save them to your Plans or follow the trail to navigate.