1. On your TRX APP, tap Search icon located on the lower part of the screen.
2. Tap Map button next to the "Current Location" Search field.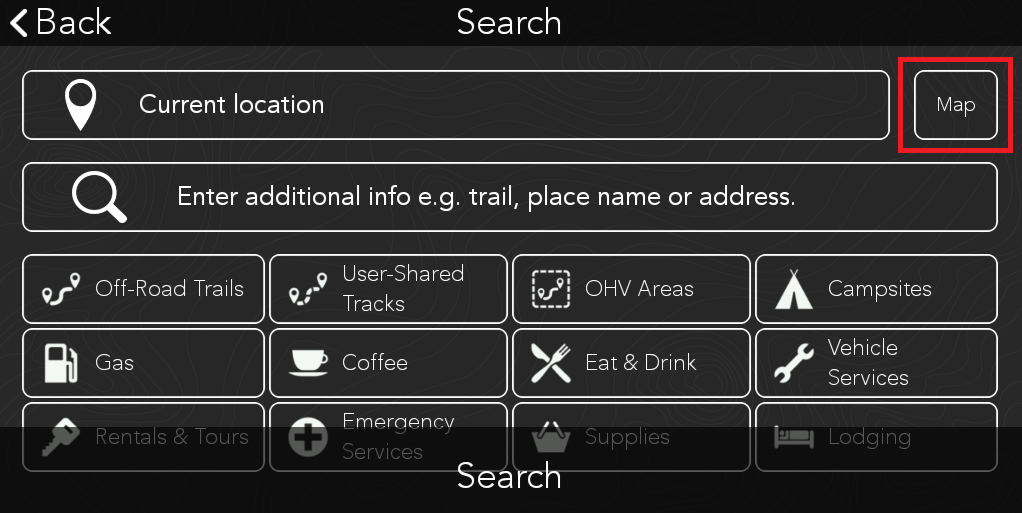 3. Enter Lat/Long coordinates near the area where you want to search for map content. You can switch N or S and W or E. You can also switch to DDD or DMS coordinates. Then Tap "OK"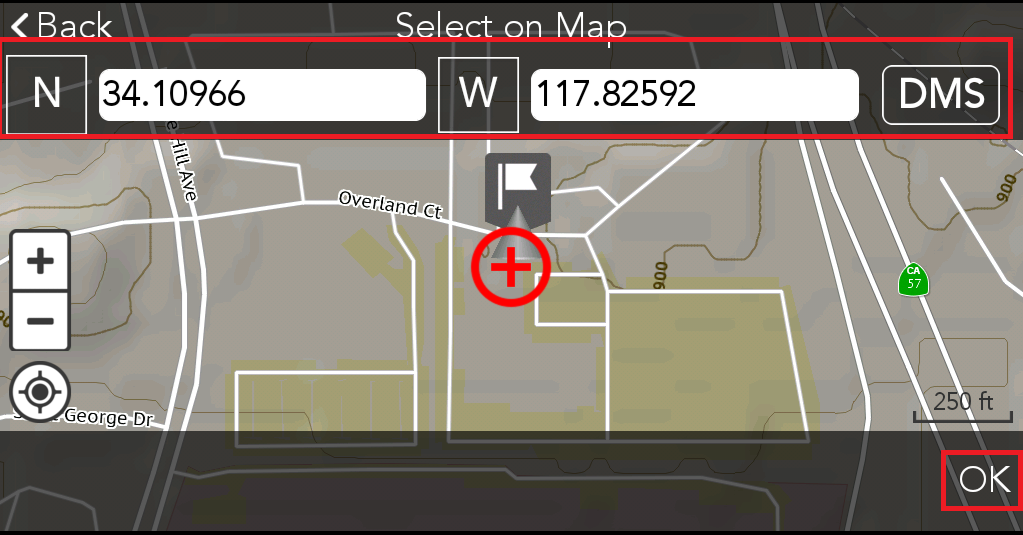 4. Filter your search by highlighting only Off-road Trails, User-Shared Tracks, and OHV Areas, then tap Search.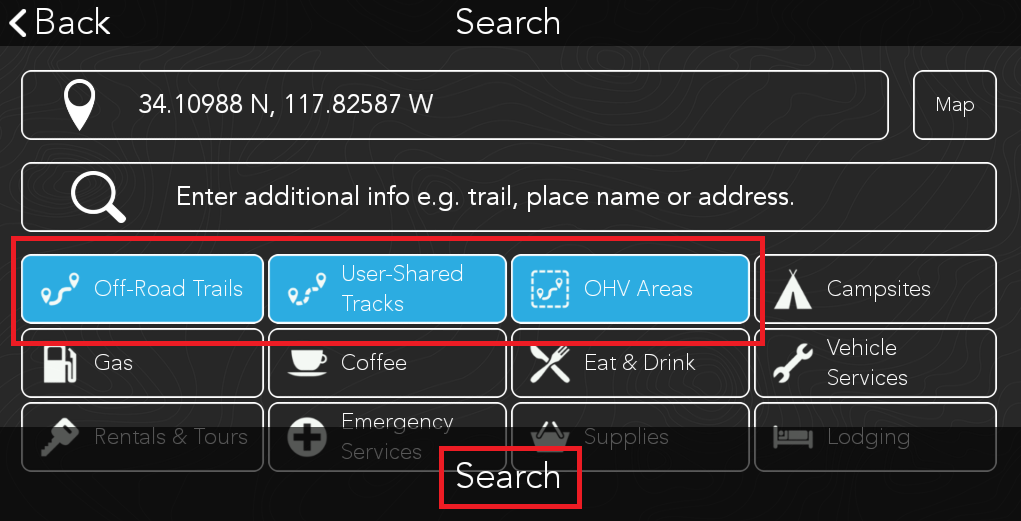 5. Wait a few moments for trail data near your specified coordinates to load. You should now be able to view trails or other types of map content near those coordinates. You may either save the trail to your plans or follow to navigate it.