You must need to create a TRX account so that you can save the searched trails and your generated tracks to your device journal.

IMPORTANT:
You do NOT need to create separate accounts for TR7 Cam and TRX Trailhead. If you've already created a TRX account from your device, use that email address and password to sign in to TRX Trailhead Site. All data that you've saved on your device will automatically sync on the TRX Trailhead when you sign in with the same account credentials.
You cannot save or sync any data from the TR7 Cam device without creating an account. Not having a TRX account can result in lost data. If you don't have an email account to use for your TRX, create one for free using Gmail, Outlook, or any other secure email service provider.
Creating a TRX account will also create a Magellan GPS account used to log-in at Magellan Site www.magellangps.com.
Note: If you already have a Magellan GPS email address and password, use that account to create your TRX account.
A. To Create a TRX User Account From Your Device
1. Tap the cognitive wheel icon or settings icon located on the lower right.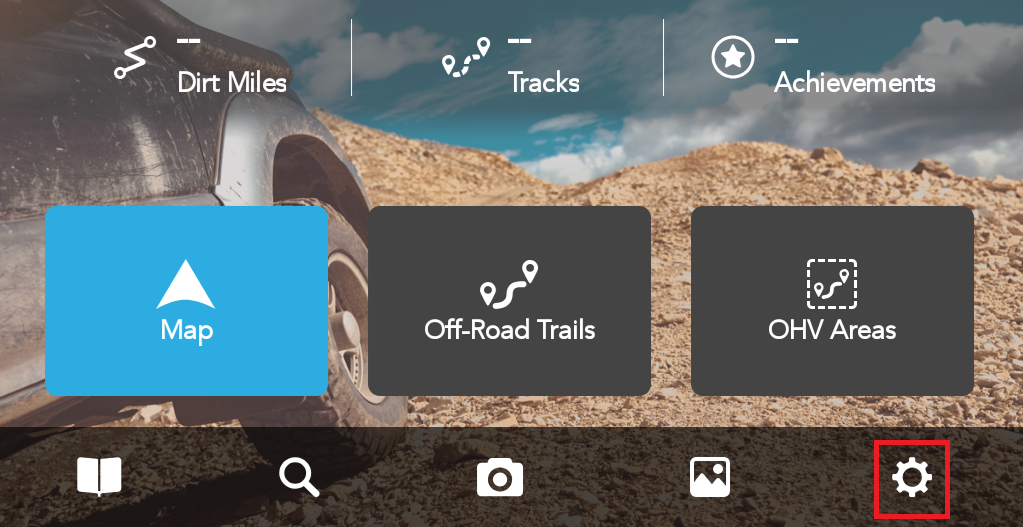 2. Tap Account Profile.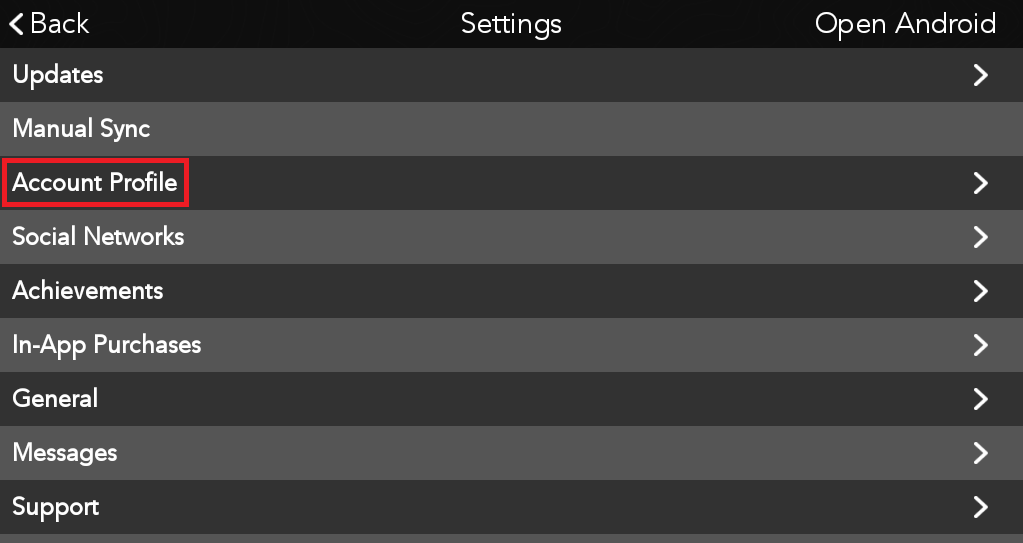 3. Set your username, email account, and password then tap Create Account. If you have a previous TRX account, you can directly enter your credentials by clicking Sign-In.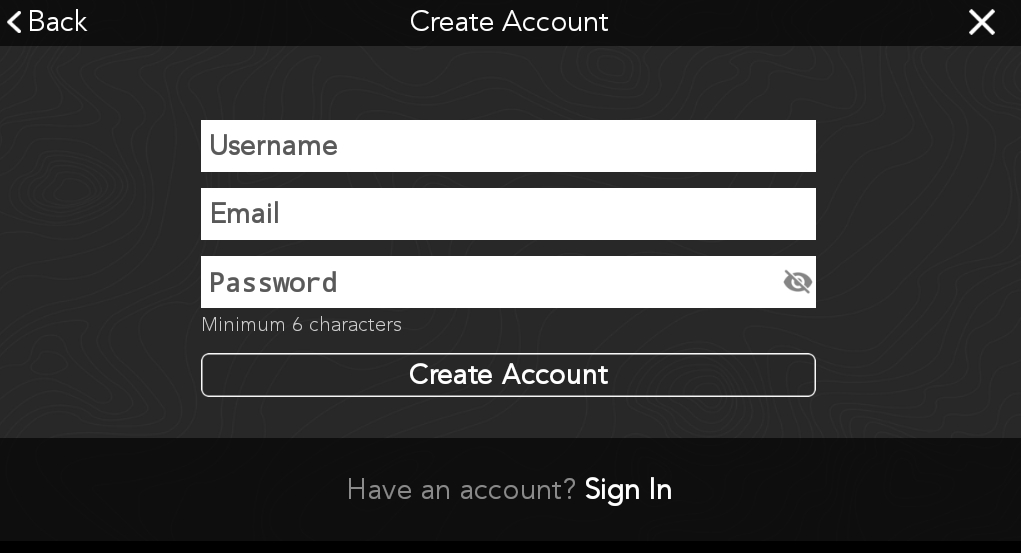 4. You'll receive an email confirming the creation of your TRX account.
Note: If you create a TRX account from TRX Trailhead site, you may directly use it to sign in your TRX7 device and register.
Tap the cognitive wheel icon or Settings icon located on the lower right of your Magellan TRX APP
Tap Account Profile.
Tap Have User Account? "Sign-In"
Enter TRX account and password.