Your TRX7 CS Pro may occasionally require system updates to enhance the performance of the Android operating system (OS).
To perform a TRX7 system update:
Turn on your TRX7 CS Pro.
Swipe down from the top right of the screen > tap Wi-Fi.
Connect to an available Wi-Fi network > enter password (if applicable).
2. Update Operating System.
2.1 From TRX Home screen slide upward to go to APPs Menu. Then tap Settings.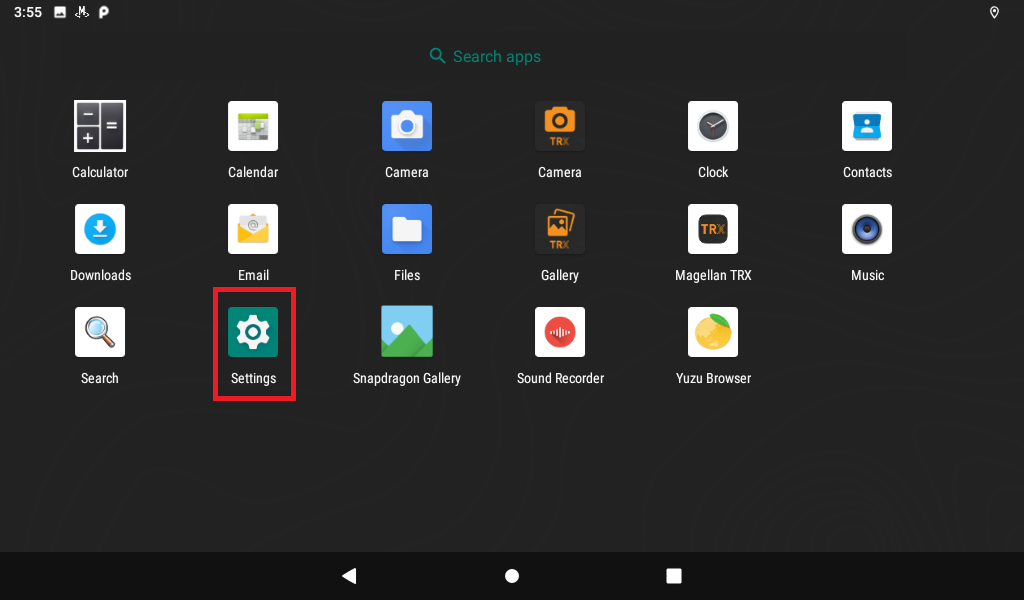 2.2 Scroll up and select System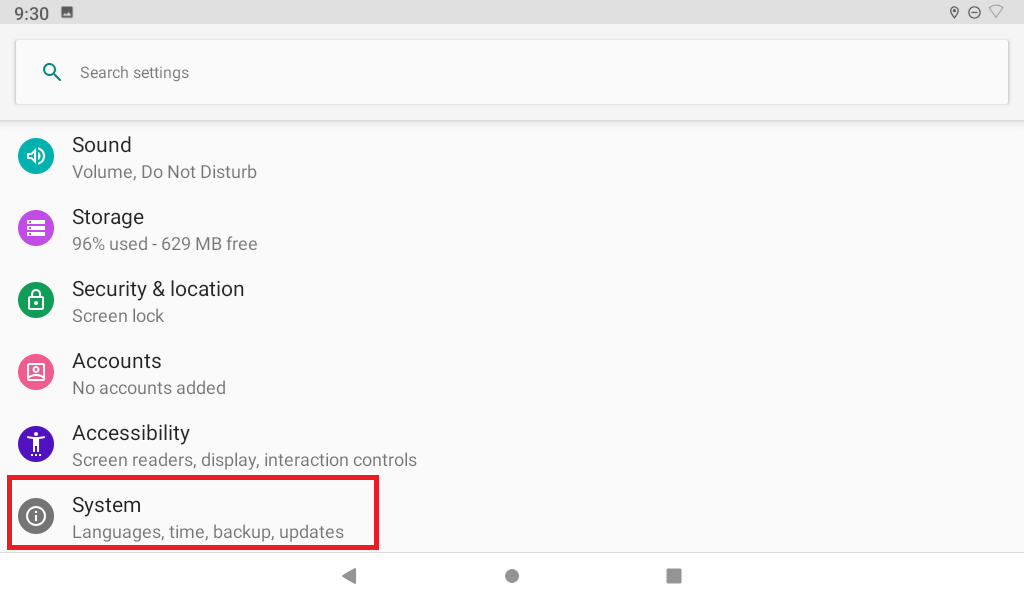 2.3 Tap Advanced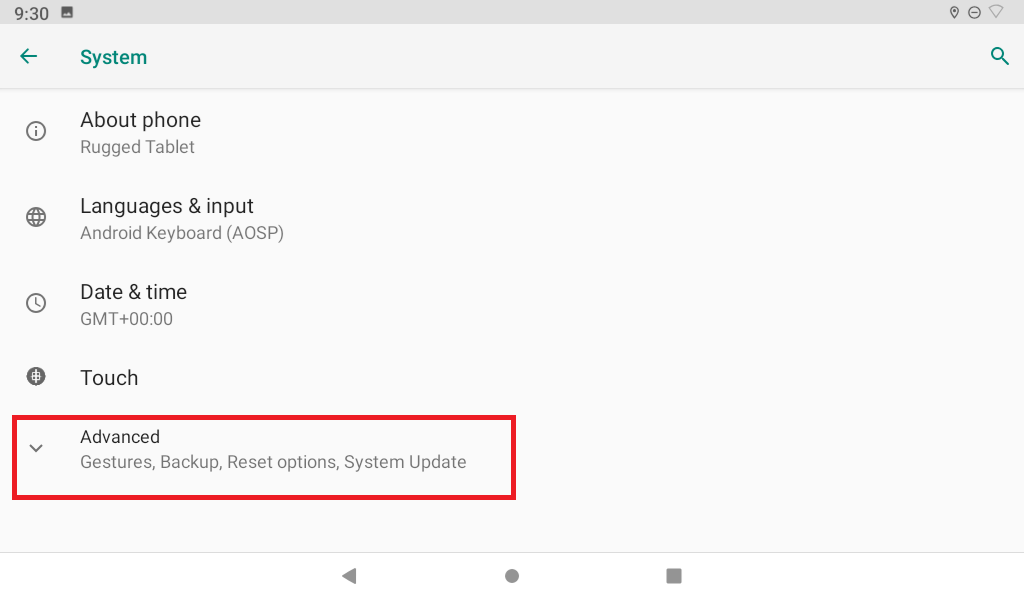 2.4 Scroll up and tap System Update.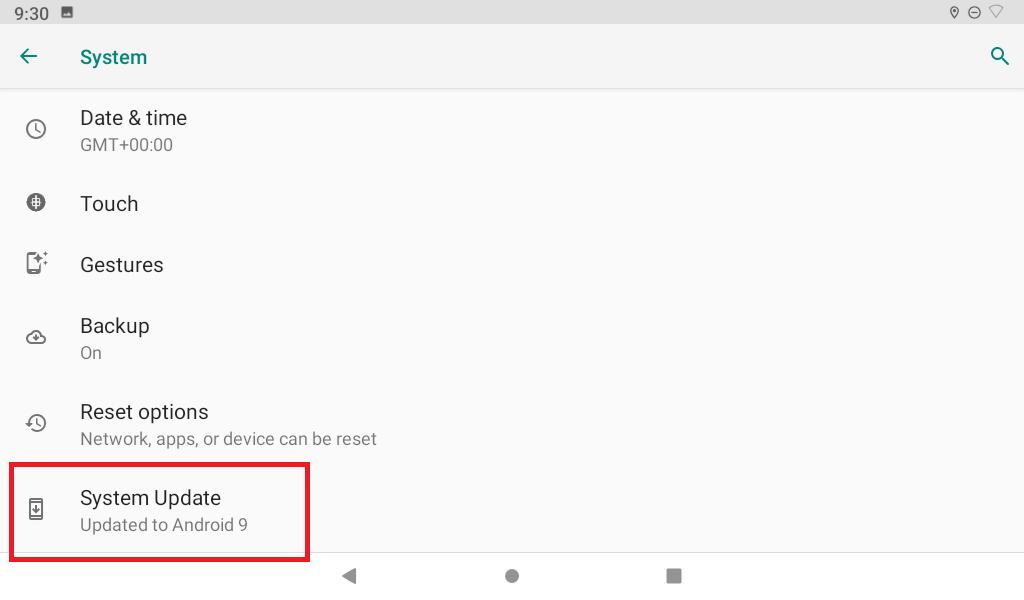 2.5 Make sure your device is plugged in with an AC adapter and your battery level is at least 60%. Tap Update Now when there is an available System Update or Check Again to search for available update.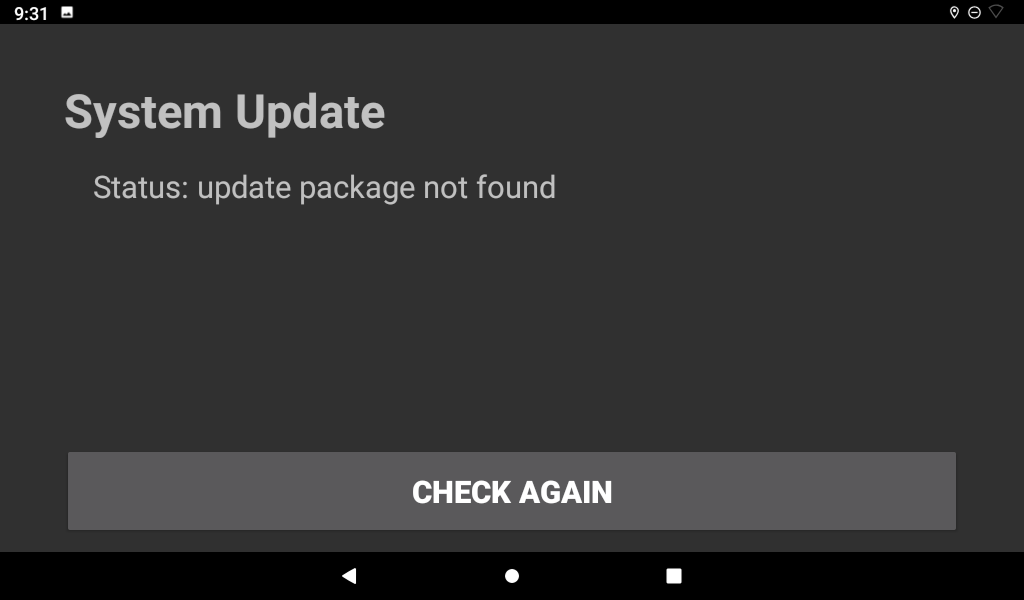 2.6 Wait a few minutes for the update to download. Tap Reboot and Update now once the download is complete.