Your TRX7 CS Pro automatically searches for available updates when your unit is turned on and connected to a WiFi network. When a new update is available, you'll see a message at the bottom of the screen that tells you that a software update is available.
IMPORTANT: Make sure when doing any update, the device must be plugged into a power source (AC charger) and the battery is charged to at least 60%. Do not unplugged the device from the power source while doing update to prevent interruption that may cause system error.
To Download a Software Update:
1. Connect your device to WiFi. On your TRX APP, select the Settings Icon.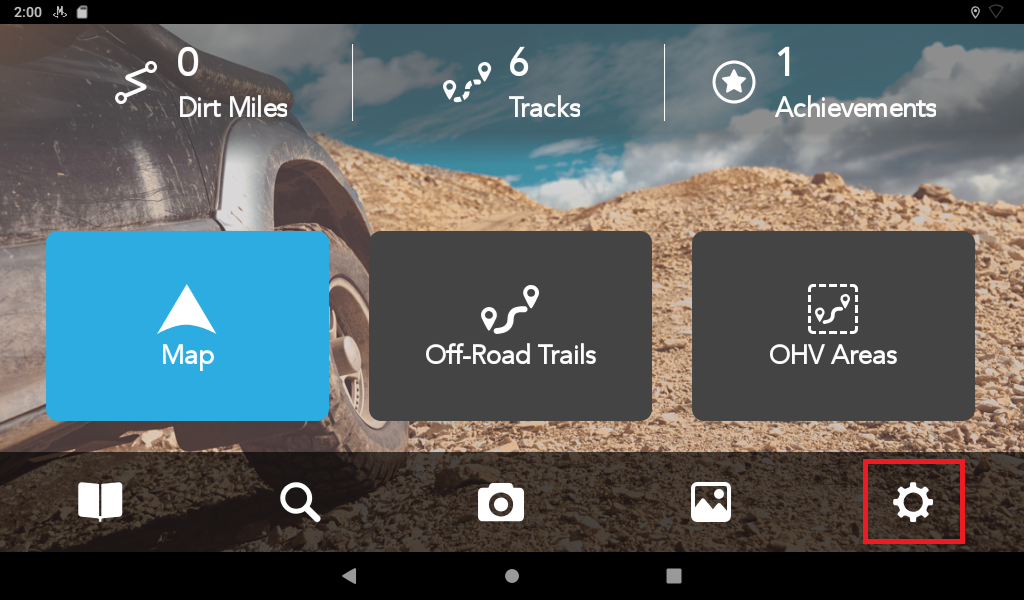 2. Tap Updates.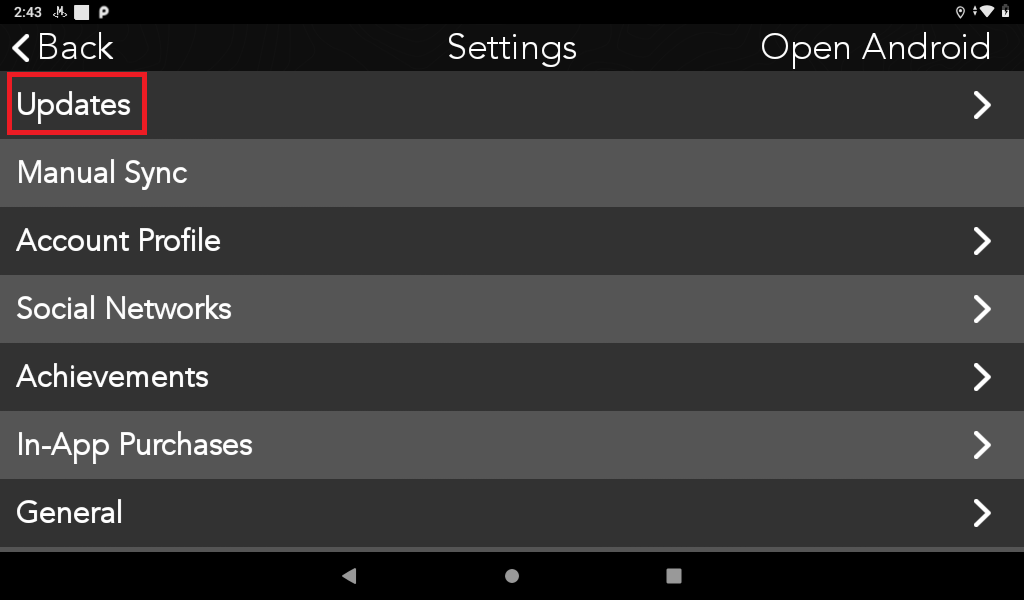 3. It will then search for an available update...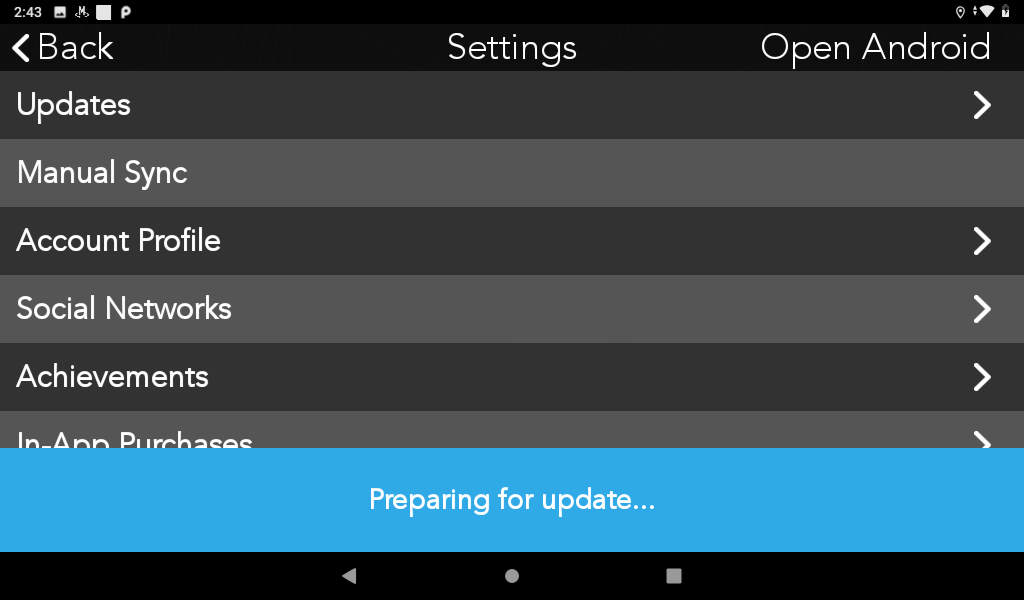 4. When you see there is an available Software Update, tap Update. If it indicates "No updates needed" but you know that a software update is available, turn your unit off and on again, then return to the TRX Settings. Note: Software Update will not proceed once your battery percentage is less than 10%.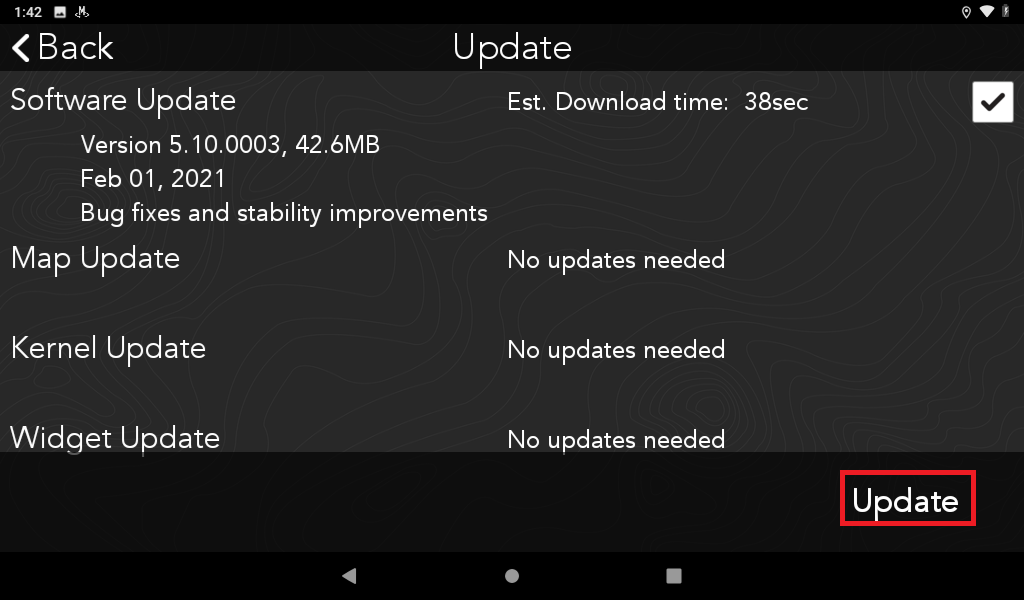 5. Wait a few minutes for the update to download.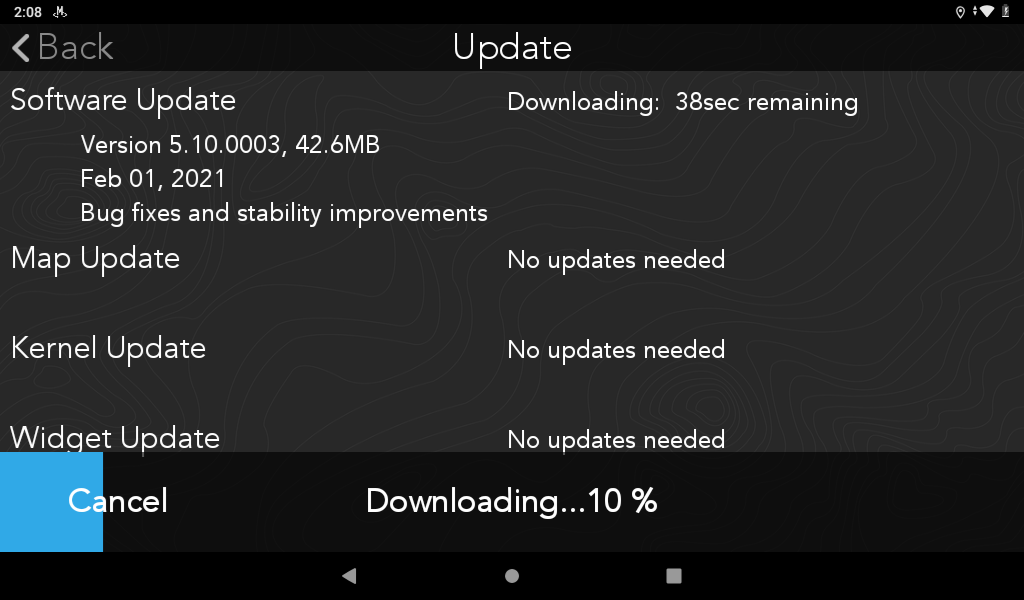 6. Click Settings to allow to install unknown app.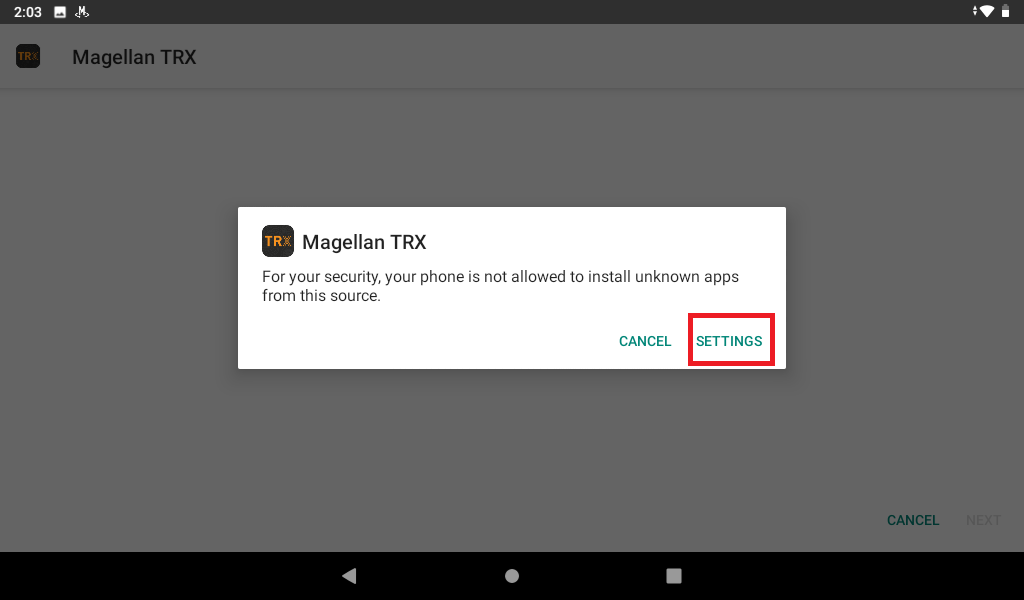 7. Slide the button to the right to allow from this source.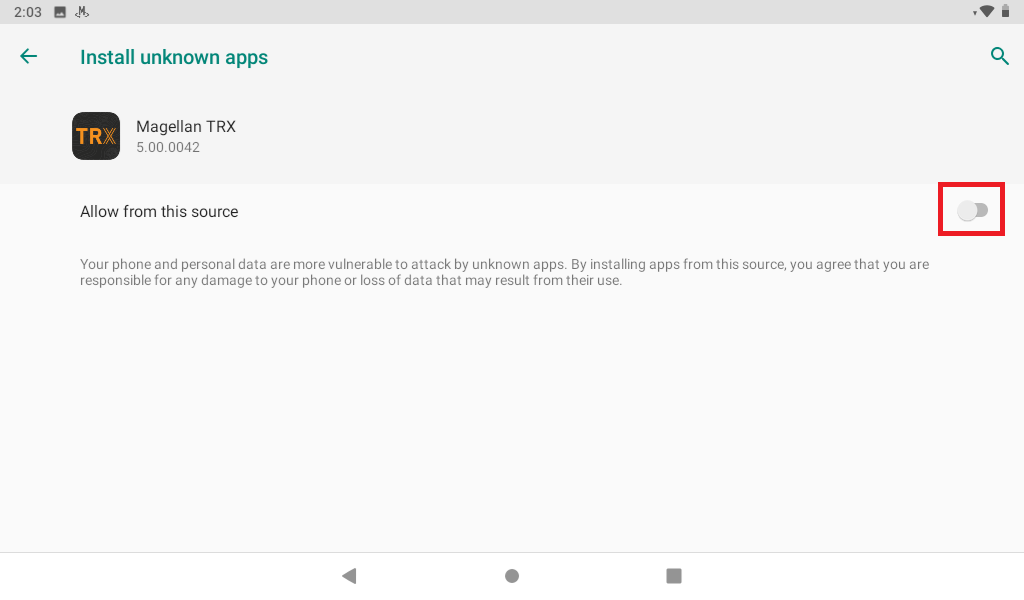 8. Tap the back button.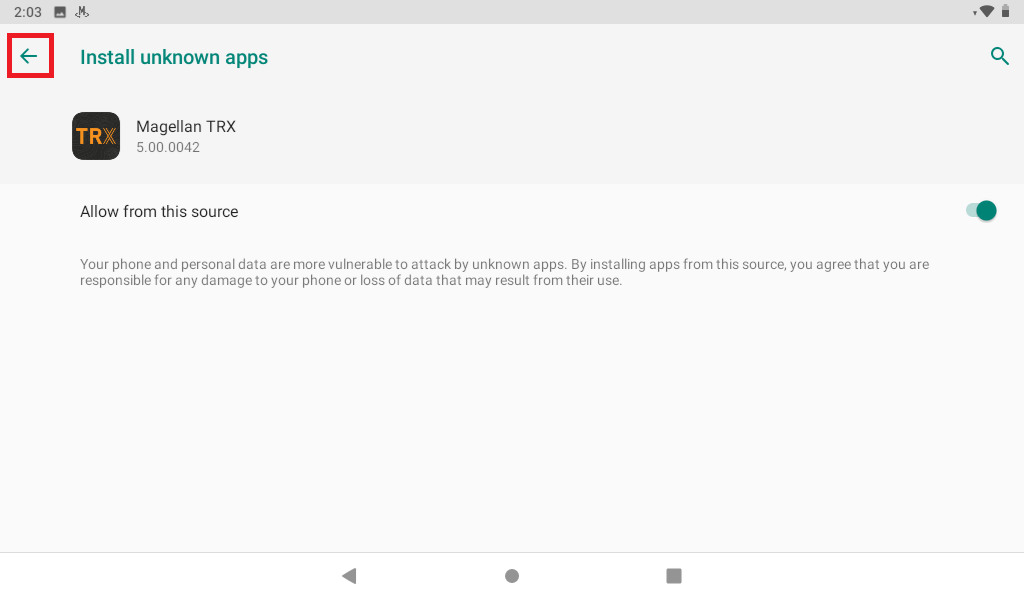 9. Tap Install when you see a notification asking you if you want to install an update to the existing application. Make sure that the NEW tab is selected (NOT the ALL tab).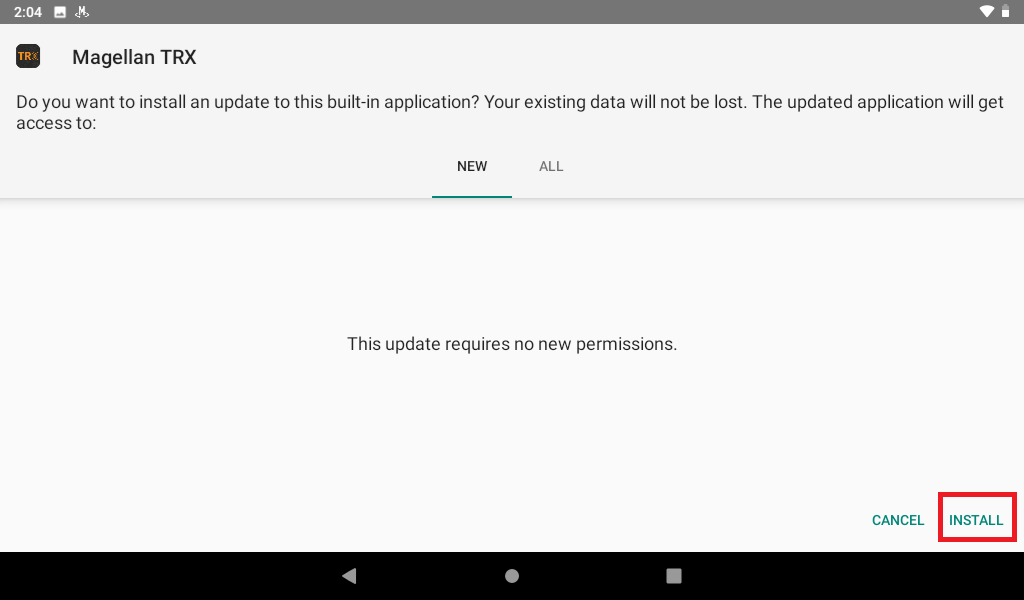 10. Tap Open once the APP has finished installing.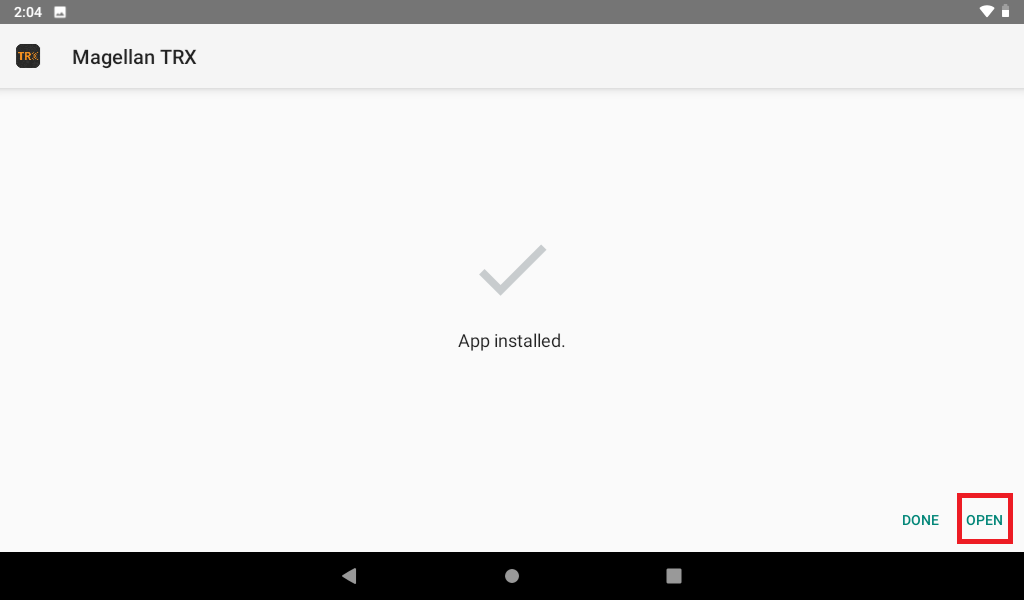 11. Tap Start download when you see a notification that says "Magellan TRX needs to download resources". Make sure Download over Wi-Fi only is checked to ensure a quick update speed.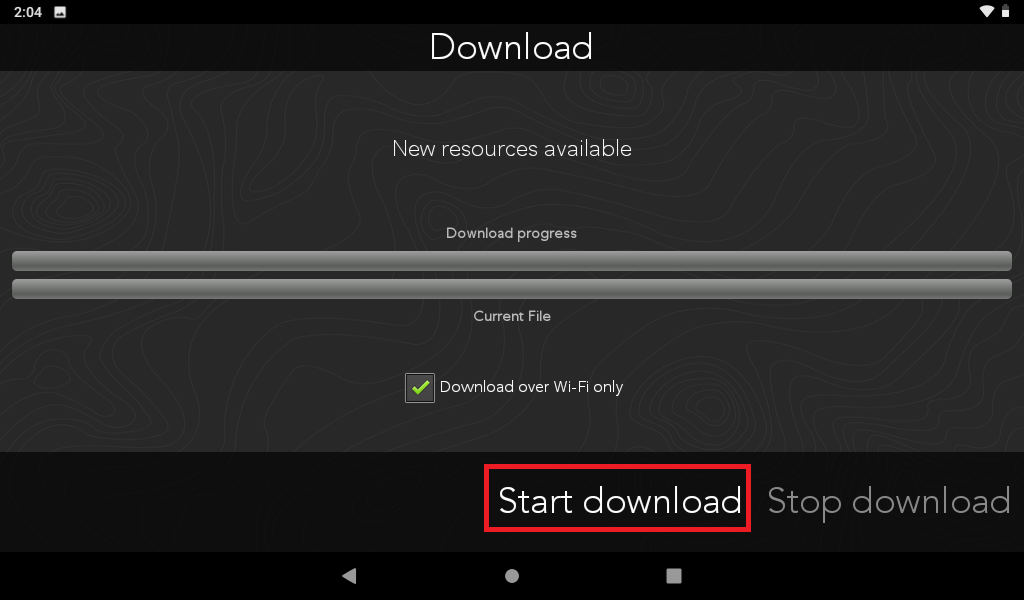 12. Unpacking resources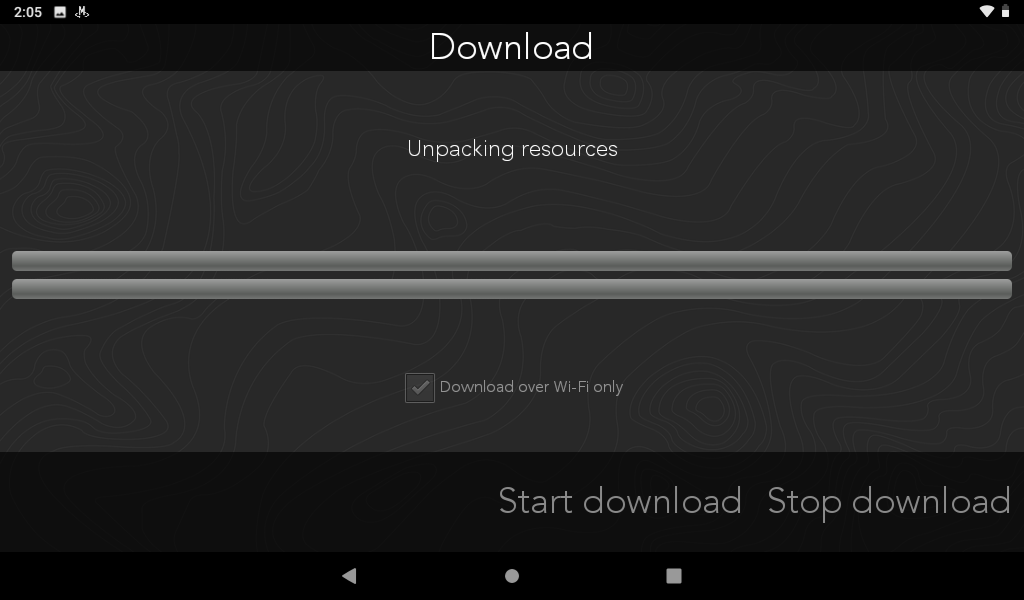 13. You can now use the TRX software with the latest software update installed. To check your APP is updated, Tap Settings > Product Information to make sure that your unit now has the latest software version installed.
NOTE: After updating software version 5.10.0003, you will be prompt to perform the Camera and Gallery Update. Go back to Settings> Updates. Click HERE on how to perform Camera and Gallery Update.
NOTE: Once updated, check to see if your device requires a second software update. In some cases, if your software is outdated you may need to update twice. From your TRX software, go to settings then select Update. If no software update is available then you're all set.