To route or navigate a waypoint that was previously saved on your Journal's Log:
1. Tap Journal icon on the TRX APP Software.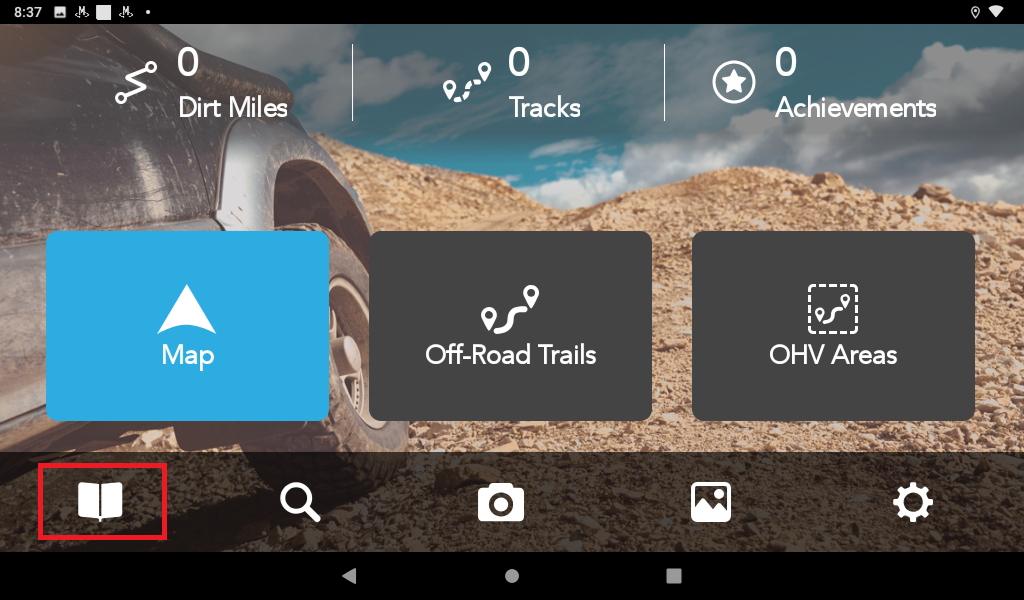 2. Tap Log, then select the waypoint you want to navigate ( waypoint saved under the name you gave it)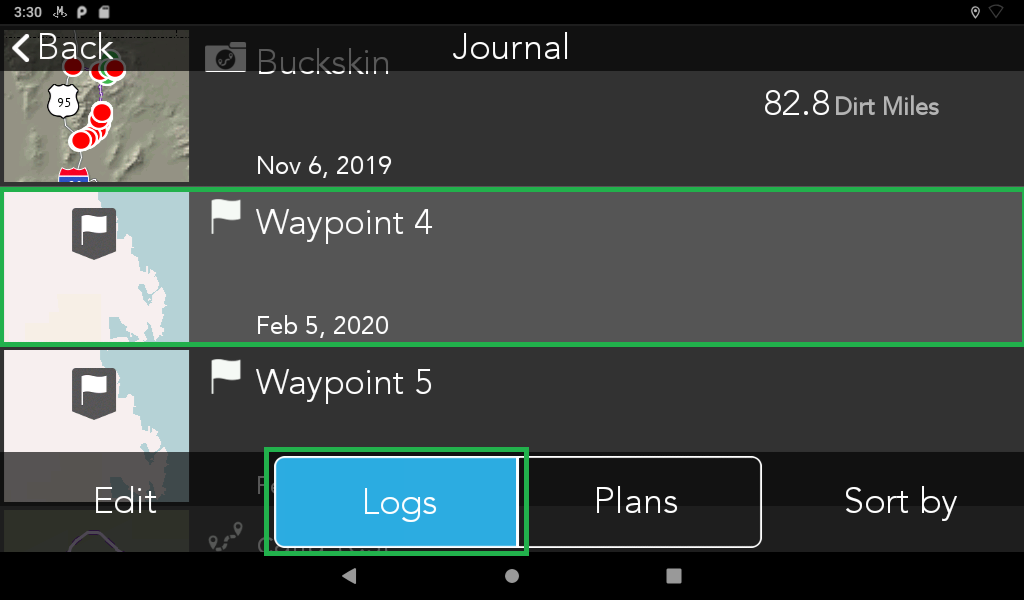 3. Tap GO. You'll see a bearing line leading to the location of the Coordinates.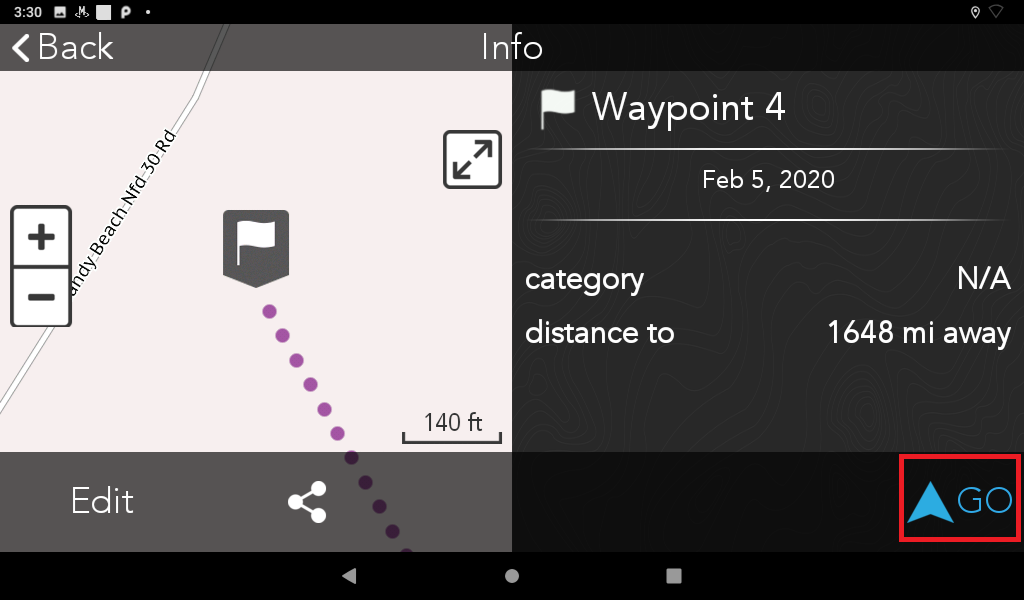 Note: You may need to create or save the waypoint to your Journal's Log before you navigate it. Refer on other articles on how to create/mark a waypoint by coordinates, current location, or point on the map. You may also check how to add photos or audio on the waypoint.