You can set a Screen lock password on your TRX7 CS Pro.
Note: Make sure to remember the password you set for locking the device screen as we don't provide troubleshooting to reset the password for security purposes.
1. On your Device Menu, go to Settings.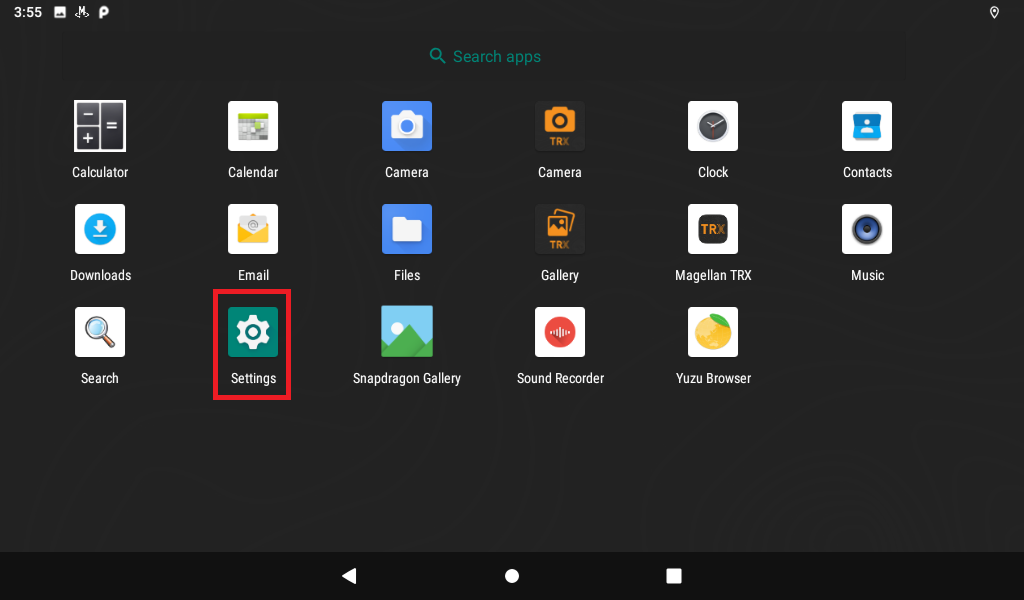 2. Scroll up the screen, choose Security and Location.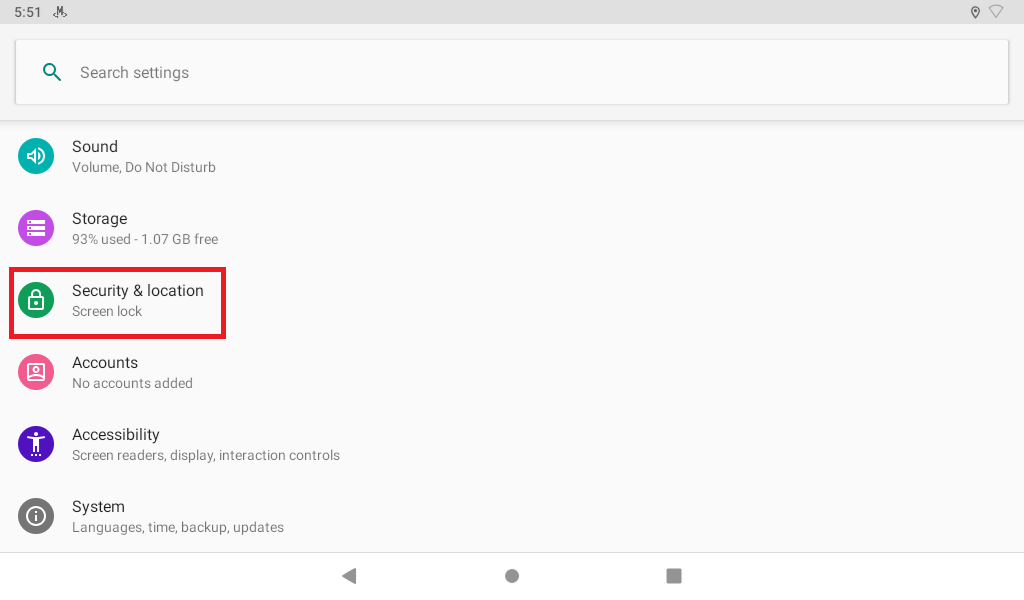 3. Under Device Security, choose Screen Lock.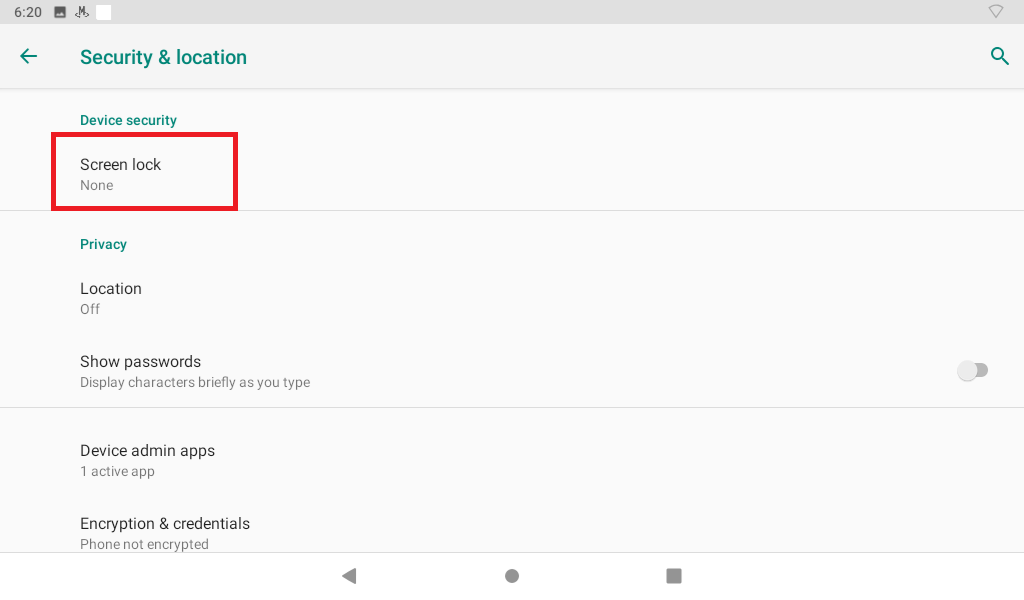 4. Choose which screen lock you want to set (Swipe, Pattern, PIN, or Password)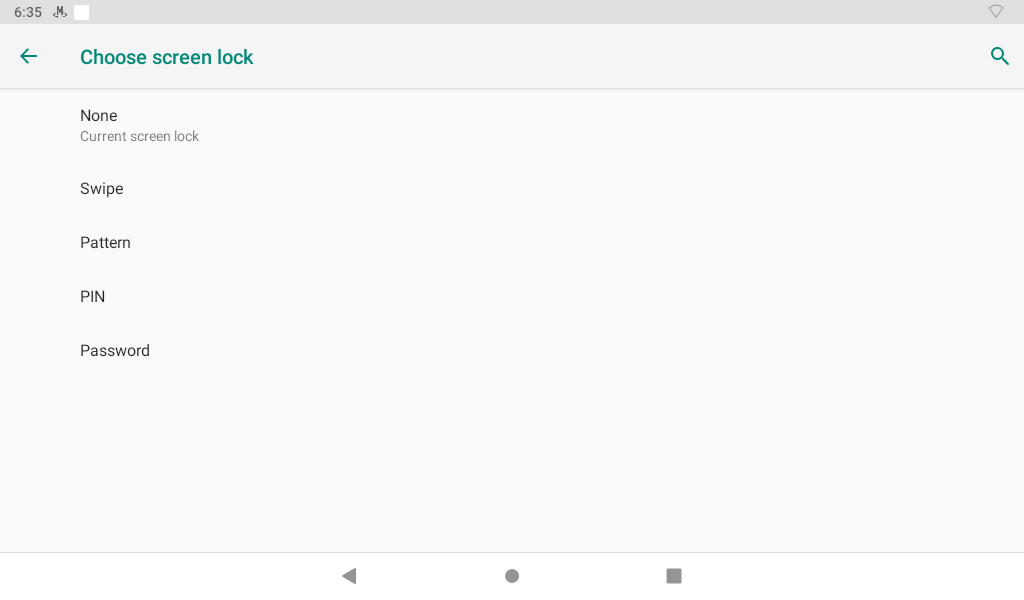 When you let your device's APPS use your location information, you may need to turn ON your Location
1. Under Security& Location > Privacy > Tap Location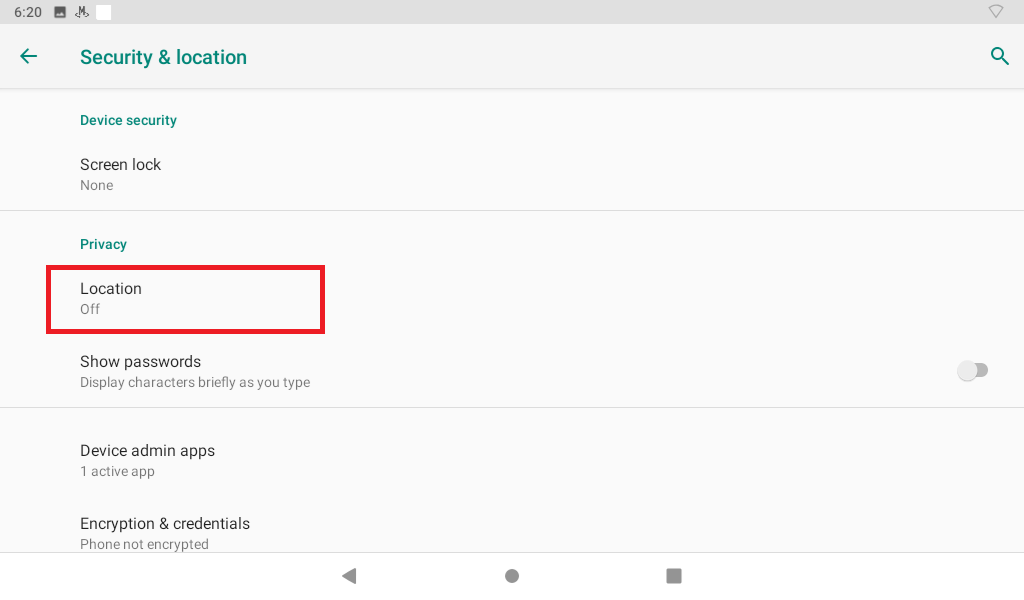 2. Slide the button to enable to use location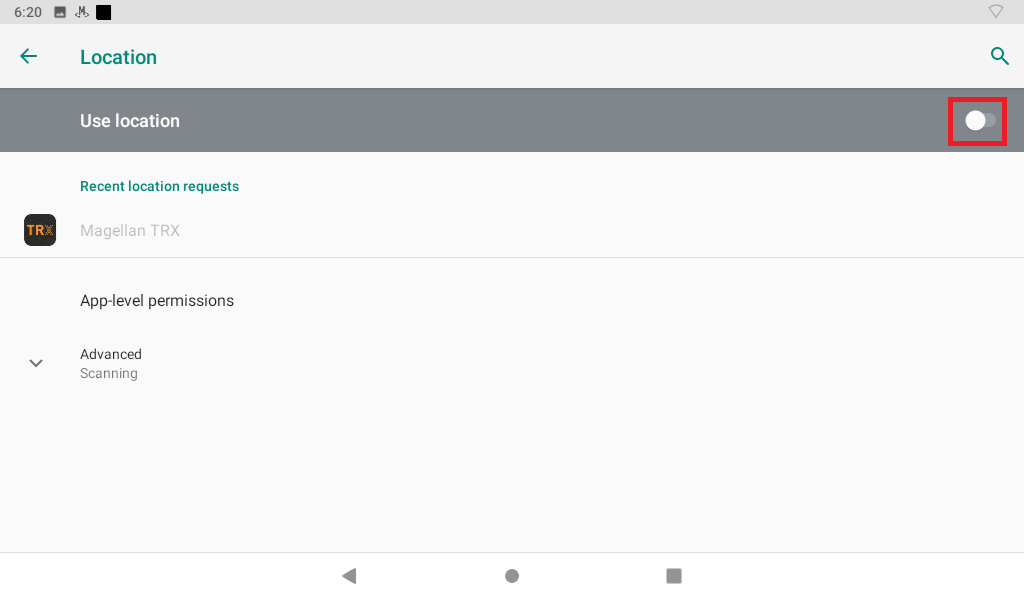 3. A Location Consent will be shown. Tap Agree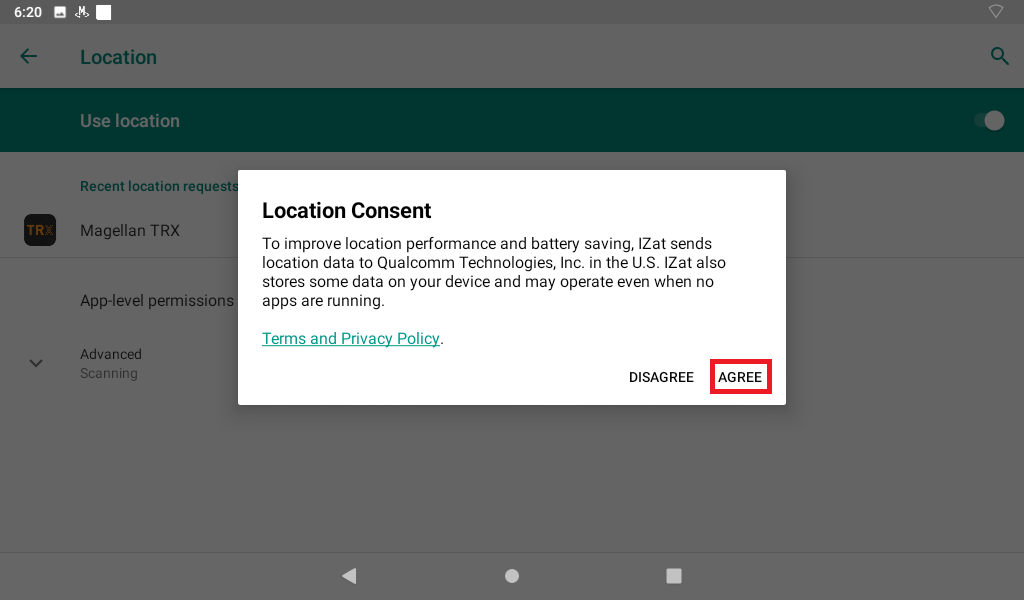 Note: To verify that your GPS location is turned on, from your TRX APP select Map then zoom out to verify that the GPS is displaying your current location. If it is then your all set and ready to go. If it's not then contact Customer support for further instructions.