Recommendation: Use a 16-64 GB micro SD card. Make sure it is a Class 10 card which is rated for digital cameras and video cameras.
1. From the TRX Dashboard select TRX Settings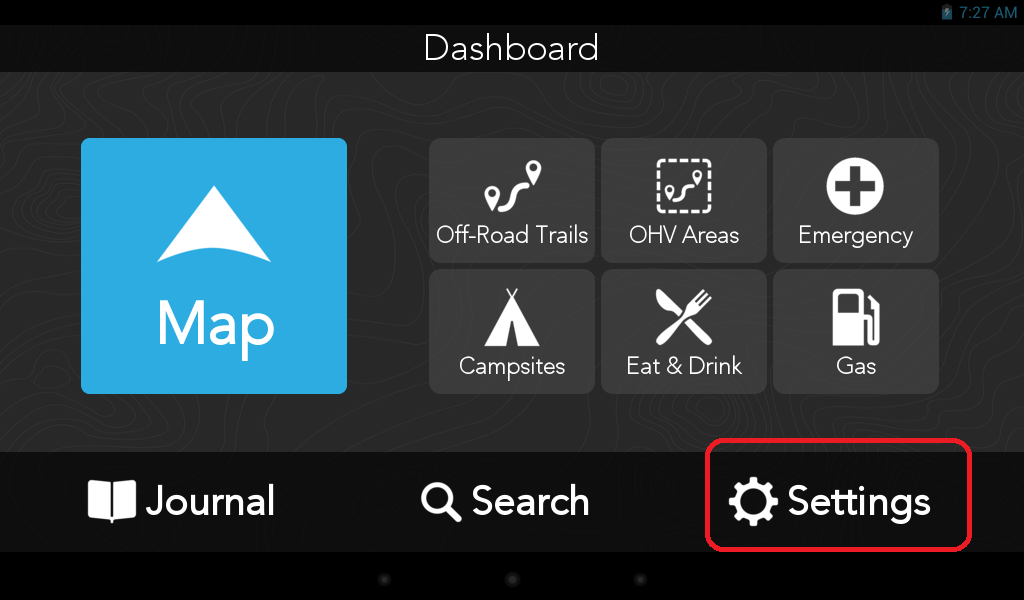 2. Select Map Save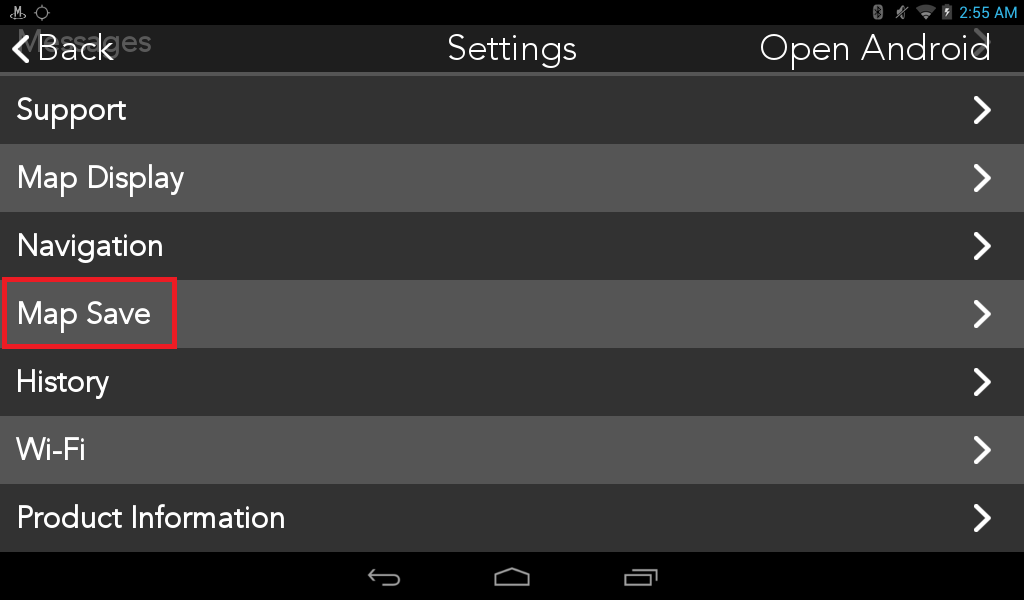 3. Select Store Imagery on micro SD.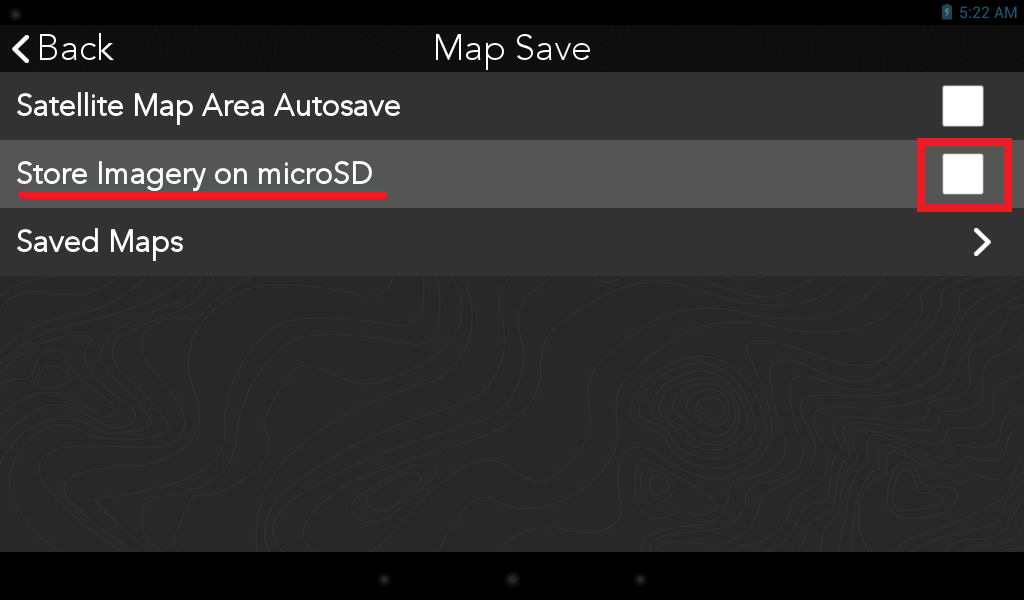 4. This will move any satellite imagery currently saved from the Saved Maps.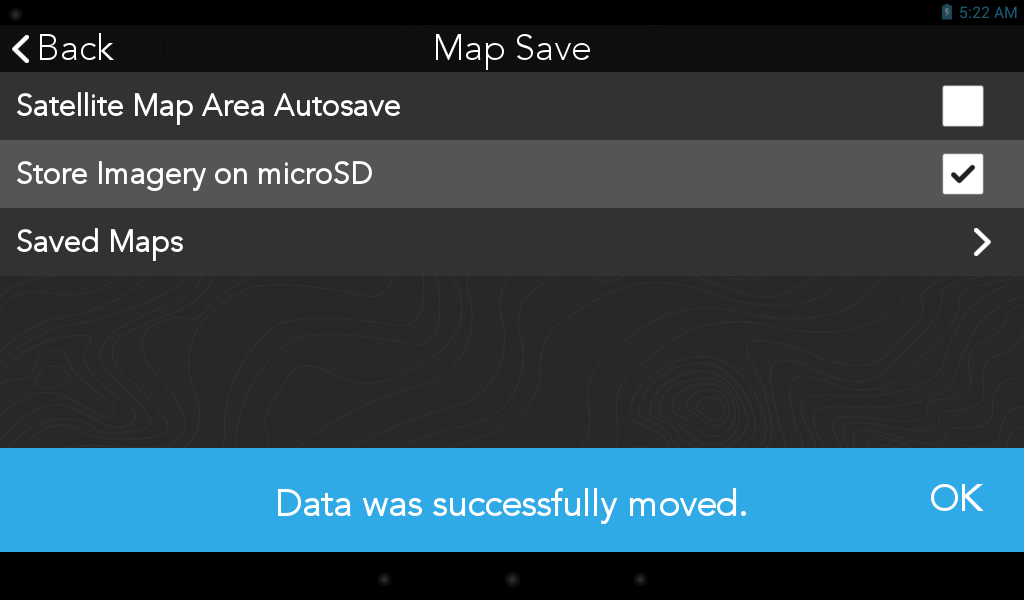 Note: Any satellite MAP you wish to save will be stored directly to MicroSD card. When you removed the micro SD card without unchecking the box, you cannot save any satellite map.
To return back the satellite image to internal memory, just unchecked the box.