You can import well-formatted, standard GPX files, with multiple Tracks or Waypoints, to your TRX Trailhead Log.

To upload a GPX file:
1. Log into your TRX account on www.TRXTrailhead.com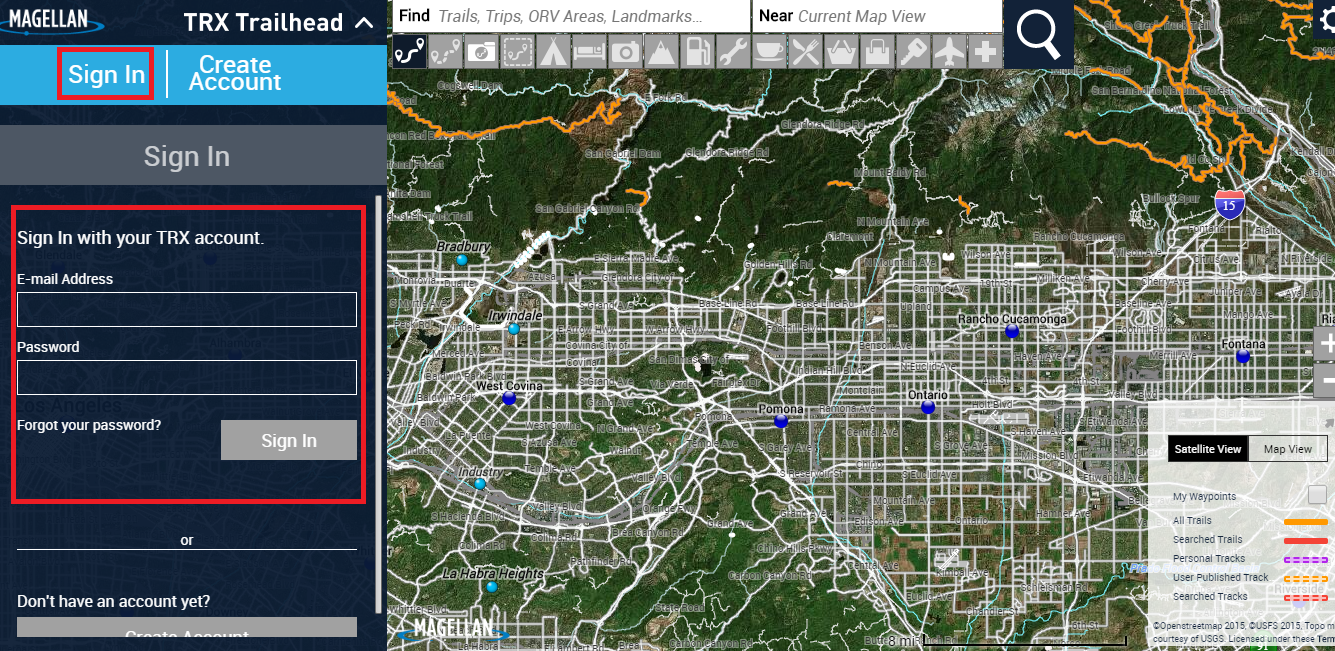 2. Go to Journal, click on the Logs.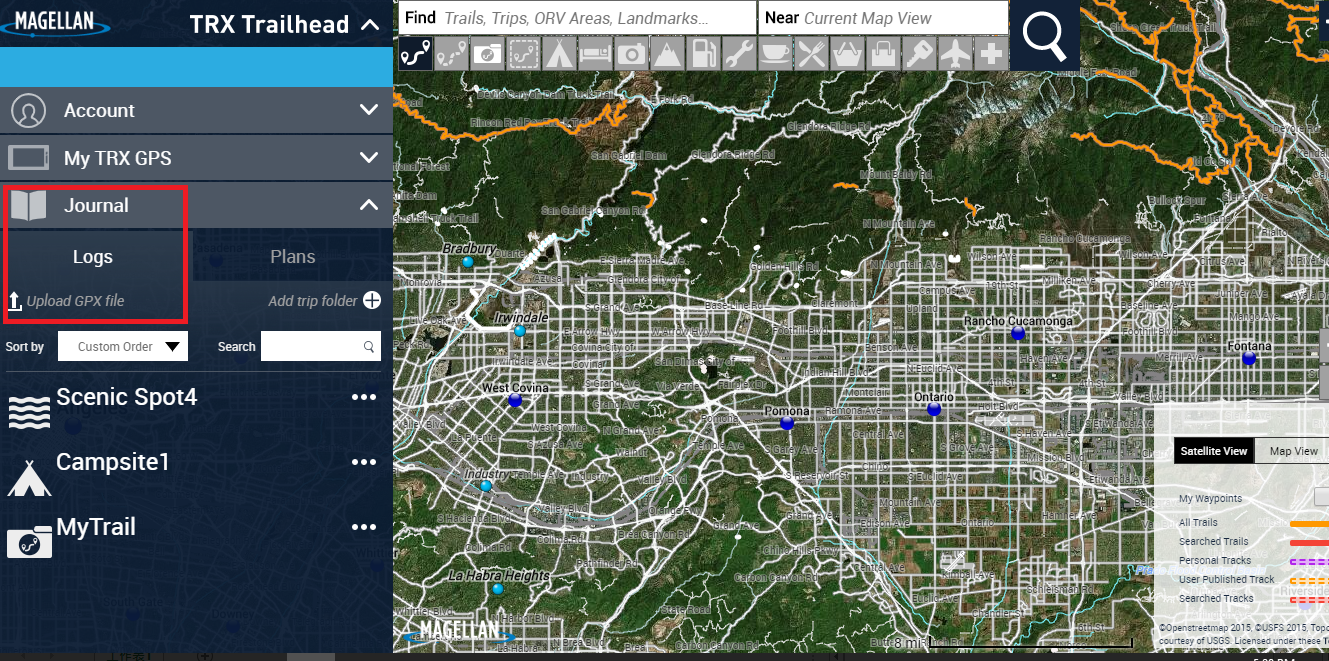 3. Click Upload GPX files, locate SD card drive or the folder where the GPX file was stored on your computer local drive, then select Open.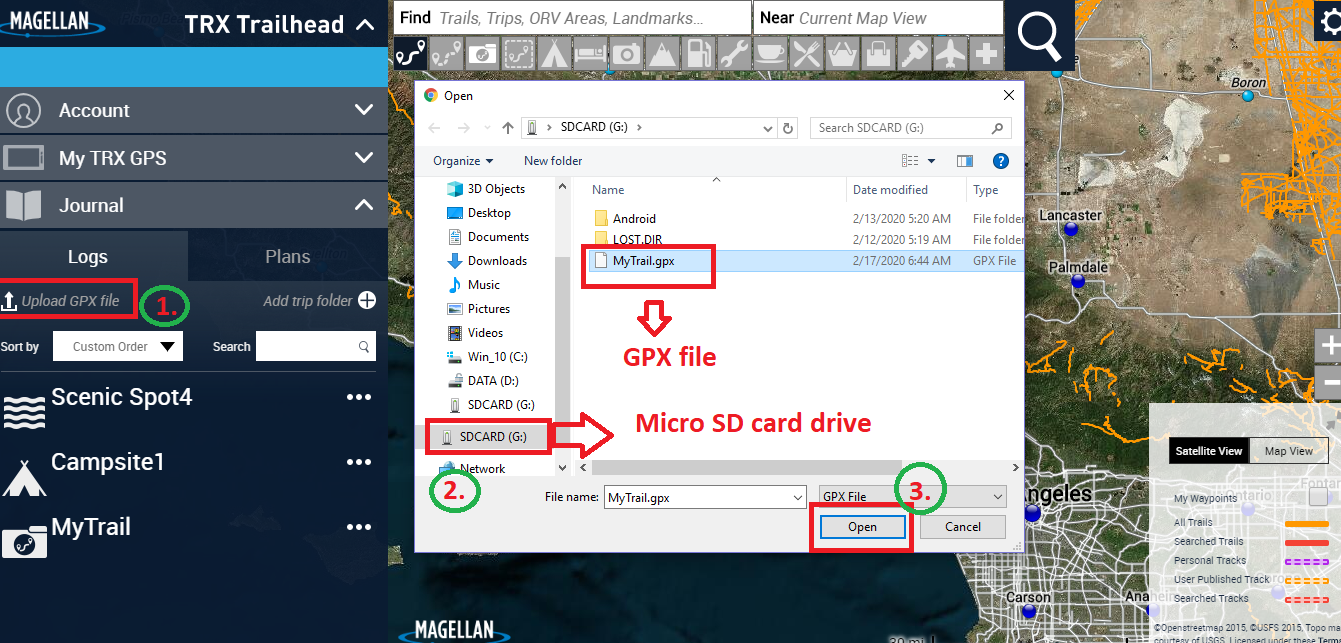 4. Click Save to upload the GPX file. It will then be saved to your Logs.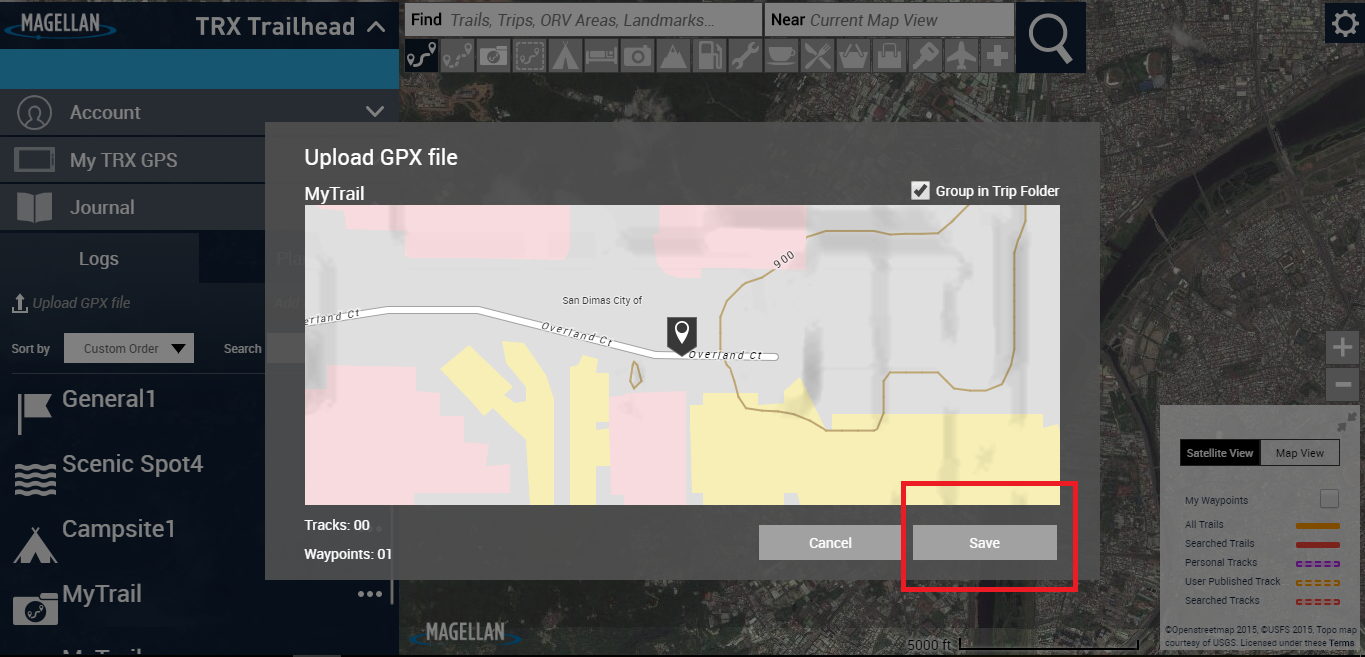 The GPX file will be uploaded into TRX Trailhead as a Personal Track, which will now be available in your Log.

Now that you've got the GPX file in your TRX account as a track, grab your device and do the following to sync the track to your device and follow it:
Make sure you're connected to WiFi.
Tap Settings from the TRX Dashboard.
Tap Manual Sync > tap OK when you're asked to Sync with TRX Web?
Wait a few moments for the device to sync with the TRX Trailhead.
Tap OK when you see the notification Sync complete.
Return to the TRX Dashboard > tap Journal.
Find and tap the new track that was created from the GPX file in your Log.
Tap Follow > Start to End or End to Start.
The device will navigate by giving visual as well as turn-by-turn text and voice directions to the start (or end) of that track as well as on the track itself. Any waypoints along the way will pop up at approximately 1/10th of a mile prior to arrival.
Note: If you record Tracks on any proprietary GPS device, chances are that the Tracks are saved in a format that's encrypted to work on that device. To convert encrypted GPS tracks to standard .gpx formats may require additional software (conversion tools). You can find out more about GPS file conversion on websites such as GPS Visualizer, GPS Babel, etc.