You can generate a bit.ly link on TRX Trailhead so that you can easily share a Trail, Track, or other piece of map content with your friends and family through social media, email, text, and any other outlet that allows you to share links.

To generate a link:
1. Sign in to www.TRXTrailhead.com.
2. Select an item from your Logs or Plans that you want to share. Then, click the 3-dot icon beside the name of the track.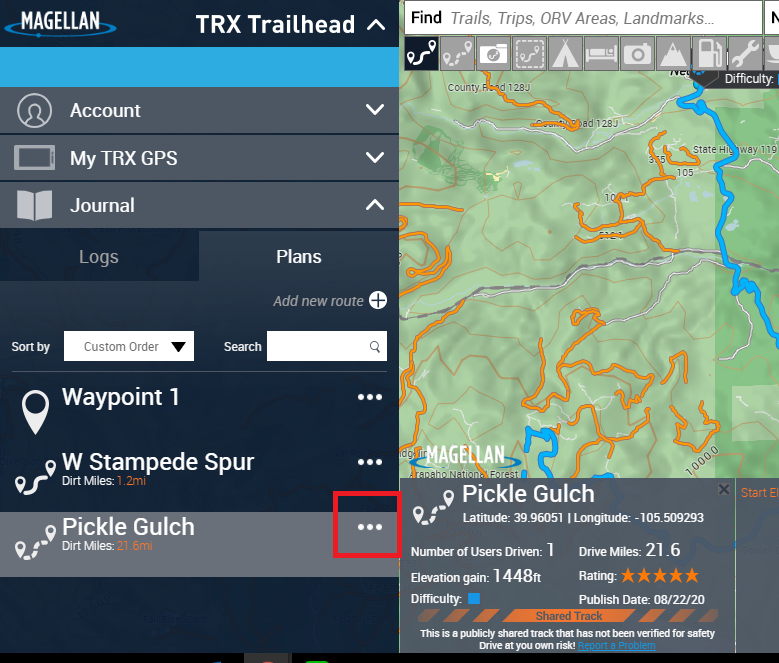 3. Click share button.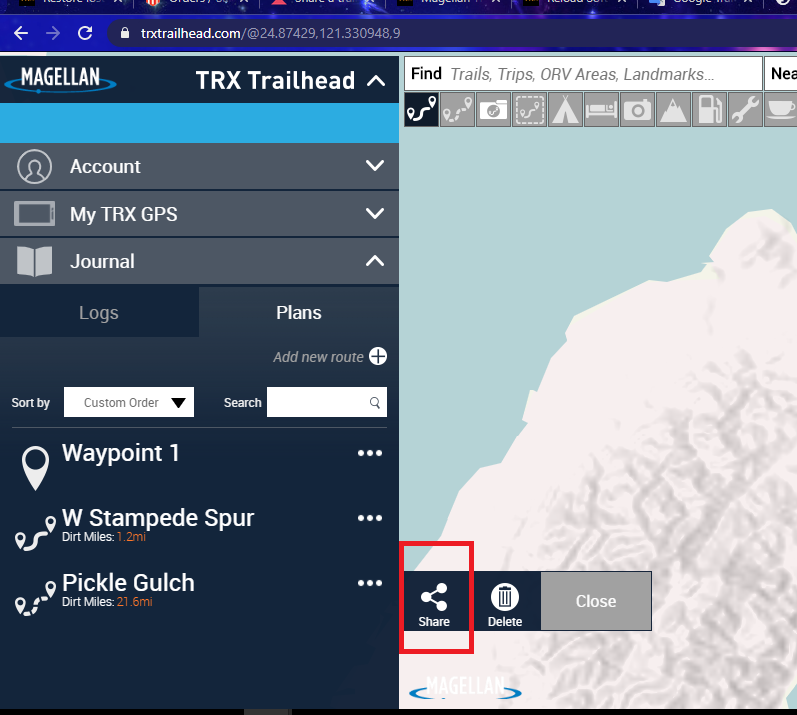 4. Click Copy Link. Wait until a link is generated.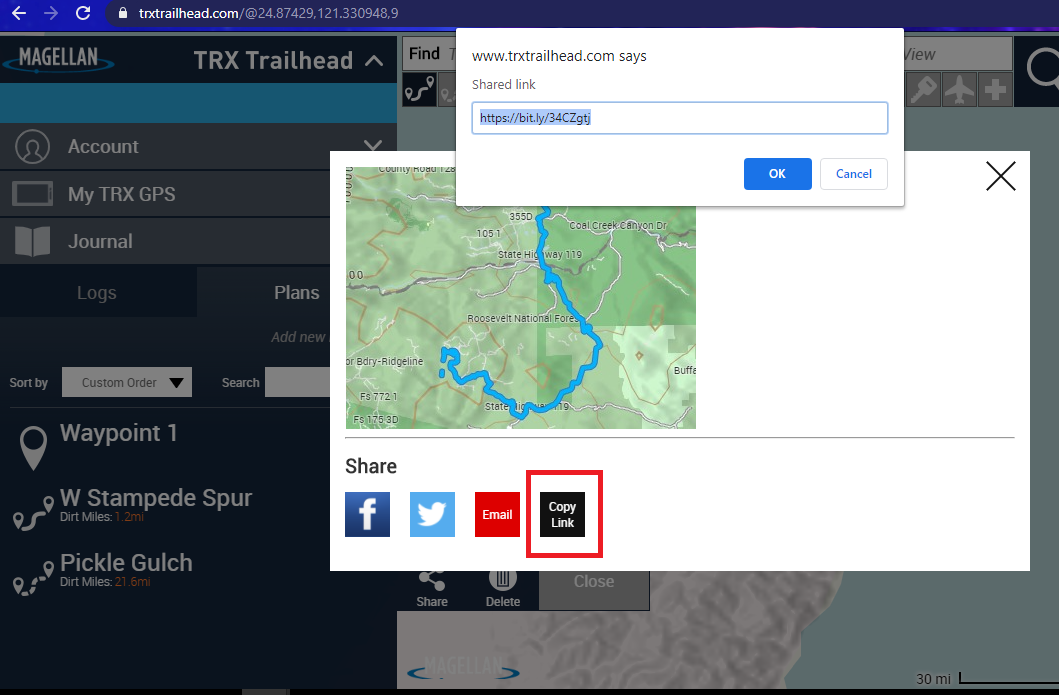 You can also share your track via Facebook, Twitter, and Email.