You can choose which orientation you would like to display/view the map on your TR7 Cam
1. From the TRX APP, click Settings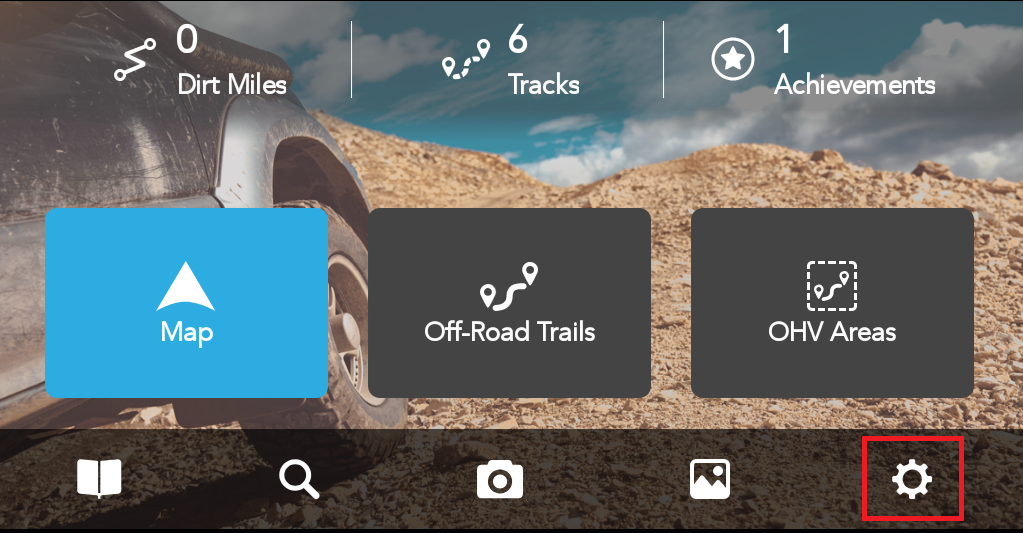 2. Scroll up and select Map Display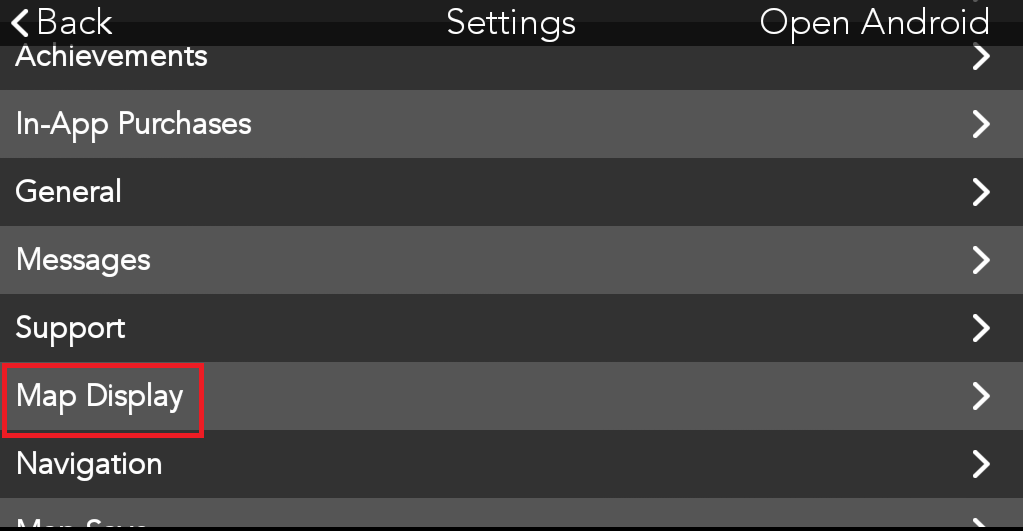 3. You can select the map view either 2D or 3D.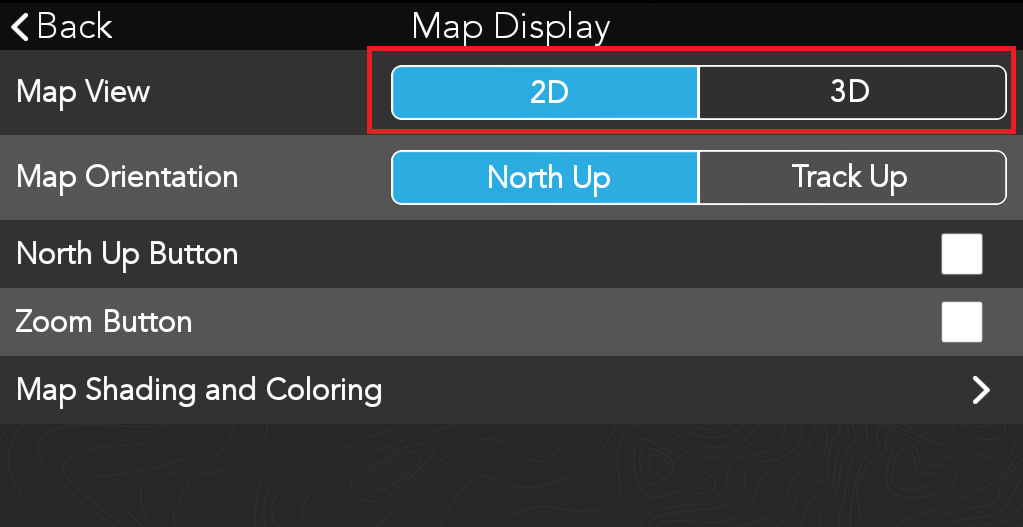 4. You can select the map orientation to either North Up or Track Up.
Note: Use track up orientation when you are tracking to have the location pointer stayed centered on the screen instead of falling off the map when location changes.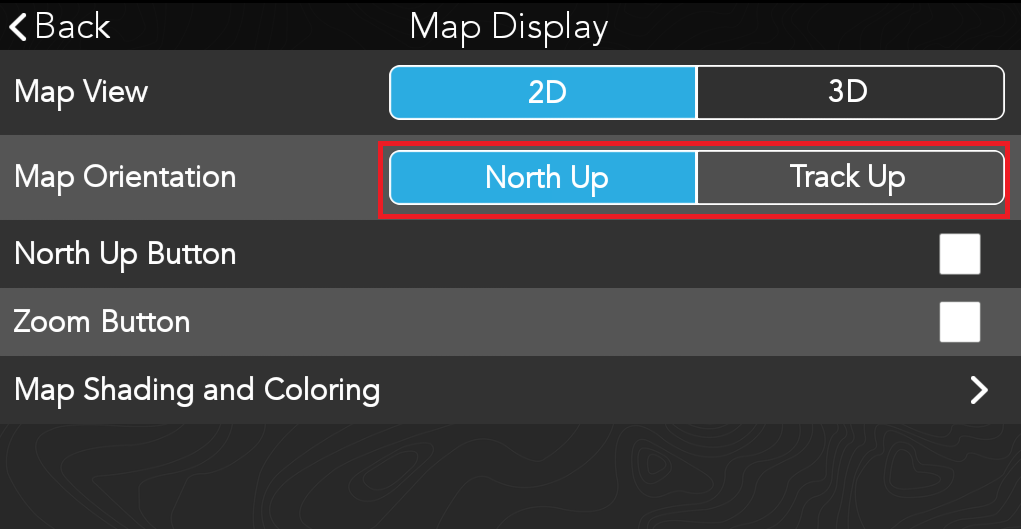 5. You can check the box to display the North Up Button or Zoom Button on the Map.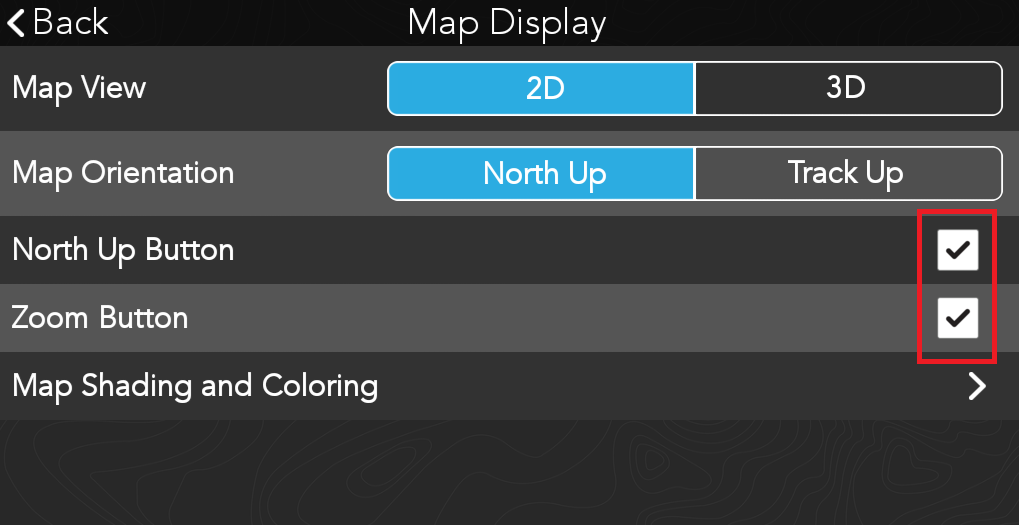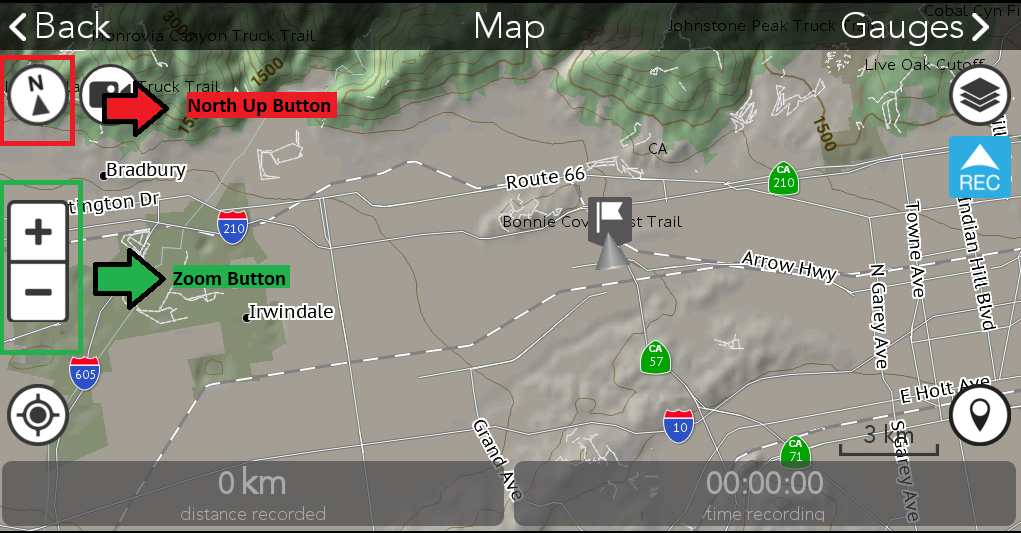 6. Select Map Shading and Coloring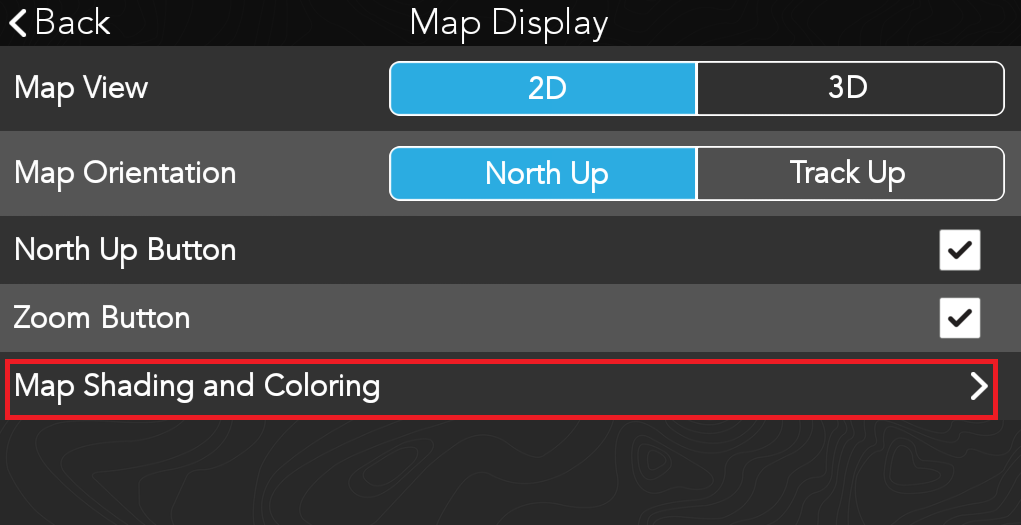 7. Then select the shade and color you would like to display on your map