The TR7 Cam comes with a built in 5MP rear facing camera with LED flash that can shoot still images or capture videos.
1. To take a photo using TR7 Cam, press the camera icon.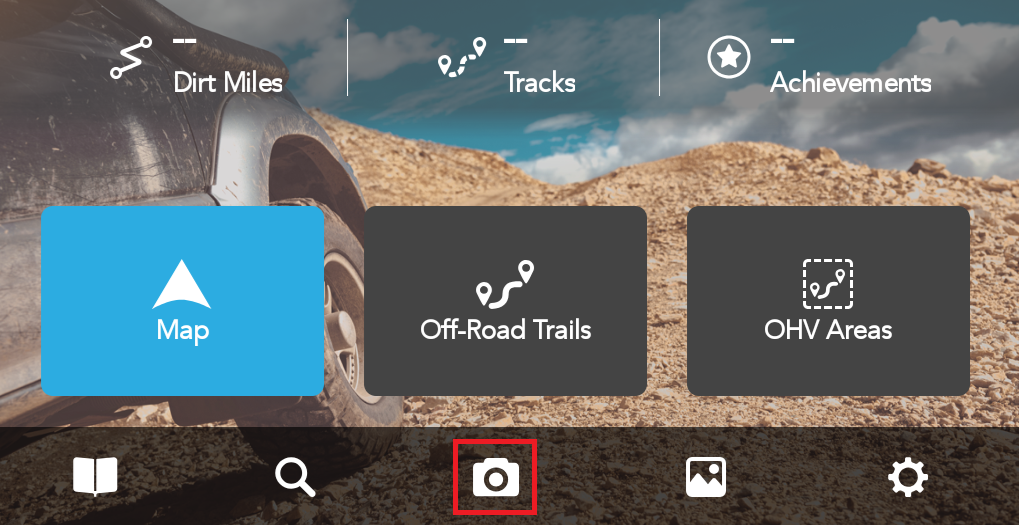 2. Select photo icon on the right side. You can adjust the resolution from 480P to 1080P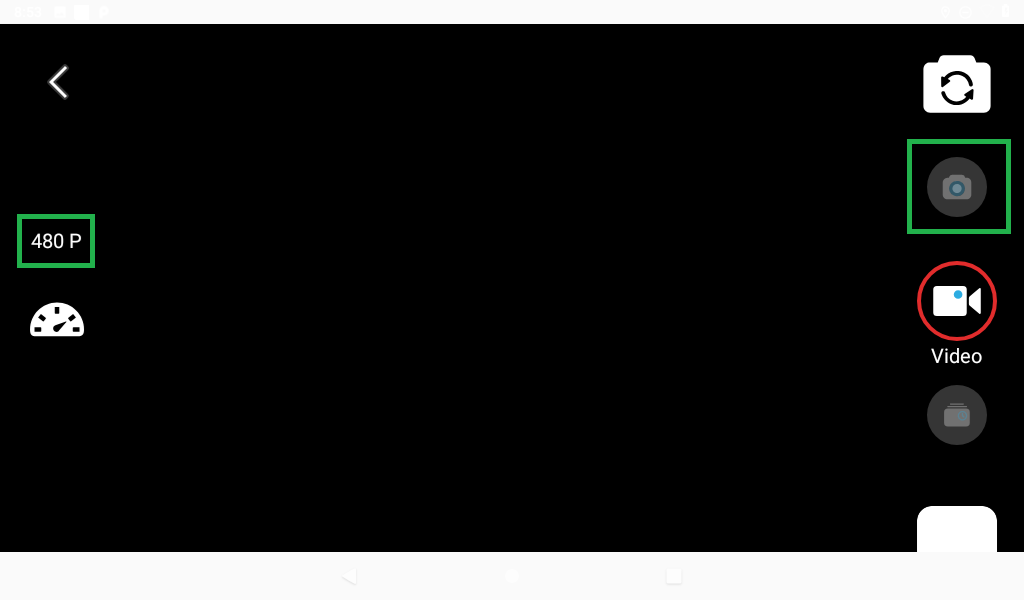 3. While adding a waypoint to a track, select Add Photo and select your photo saved from the SD card or device internal storage.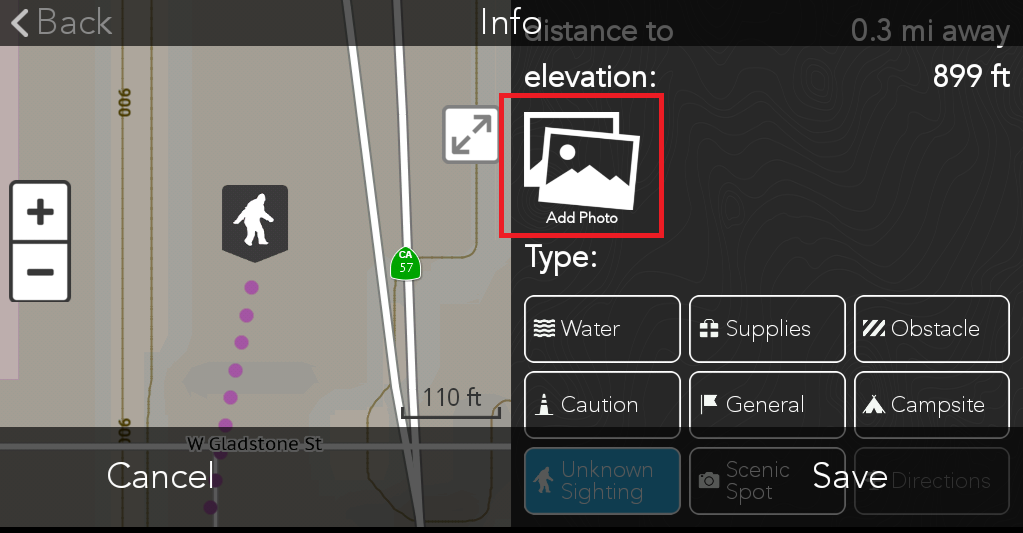 You can also add photos from other source
A. Photos from micro SD card:
Insert the micro SD card into the SD card slot found on the bottom left side of the device.
While adding a Waypoint to a Track, tap the Add Photos option.
Choose from the photos on the SD card > tap Save to add it to the Waypoint.
B. Photos from online photo storage:
1. Download photos from Dropbox, Google Drive Photos, or other photo-sharing website from computer.
2. Connect your device using other micro USB cable not provided by Magellan.
3. Transfer the photos from your computer to the device internal storage> pictures folder.

IMPORTANT
DO NOT use any microSD card larger than 32GB. Using cards that are larger than 32GB may result in data loss.
TR7 Cam supports FAT16/FAT32 and cannot guarantee exFAT.
C. Go to www.TRXTrailhead.com to add photos to Waypoints after you sync your Track.