1. Tap the blue Map button on the TRX Dashboard.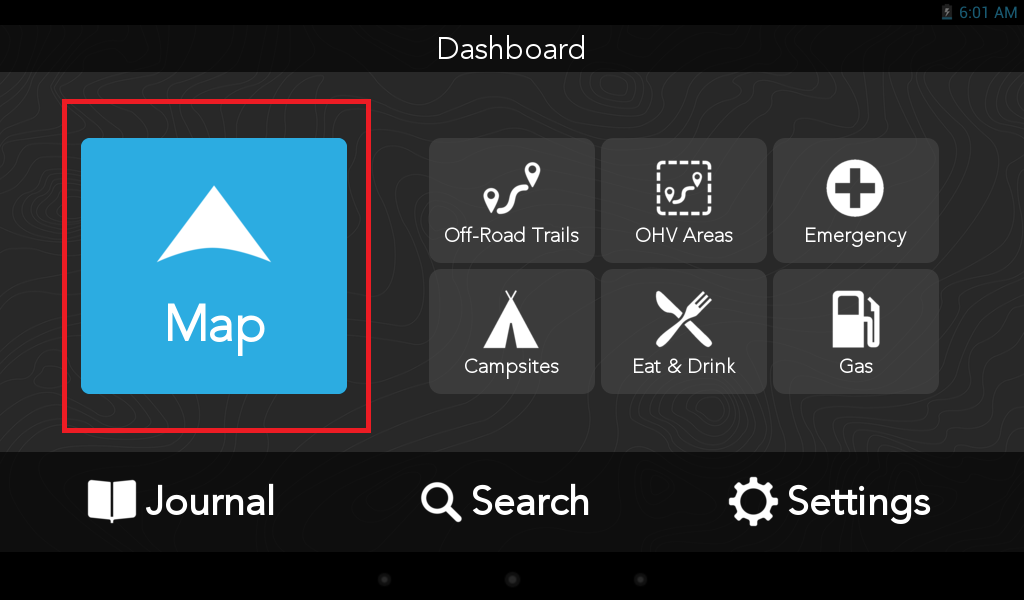 2. Tap the Detail Waypoint button in the lower right screen.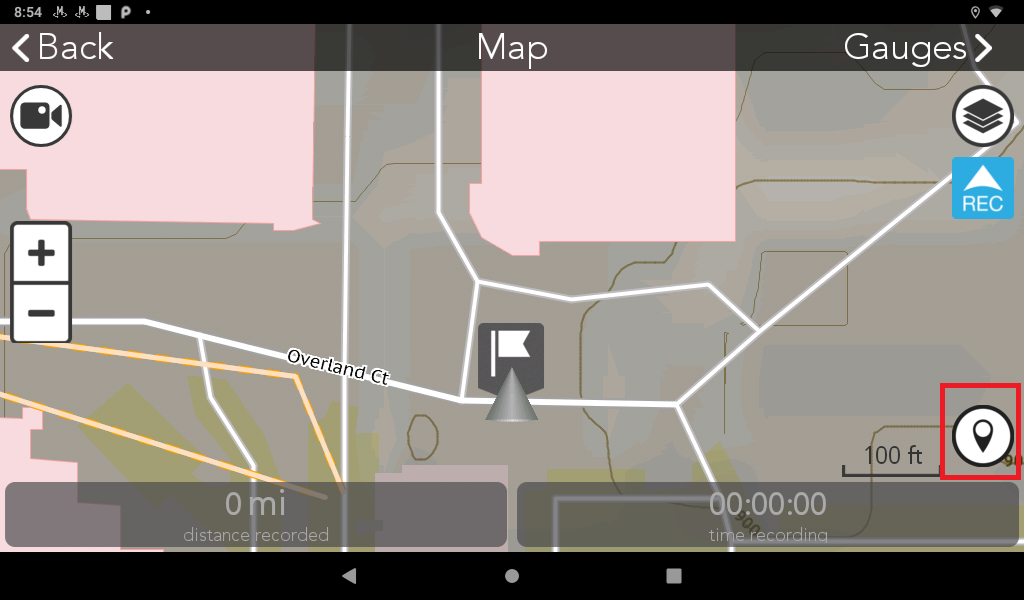 3. Select a Type of waypoint: Water, Supplies, Obstacle, Etc. Then, tap Add Details.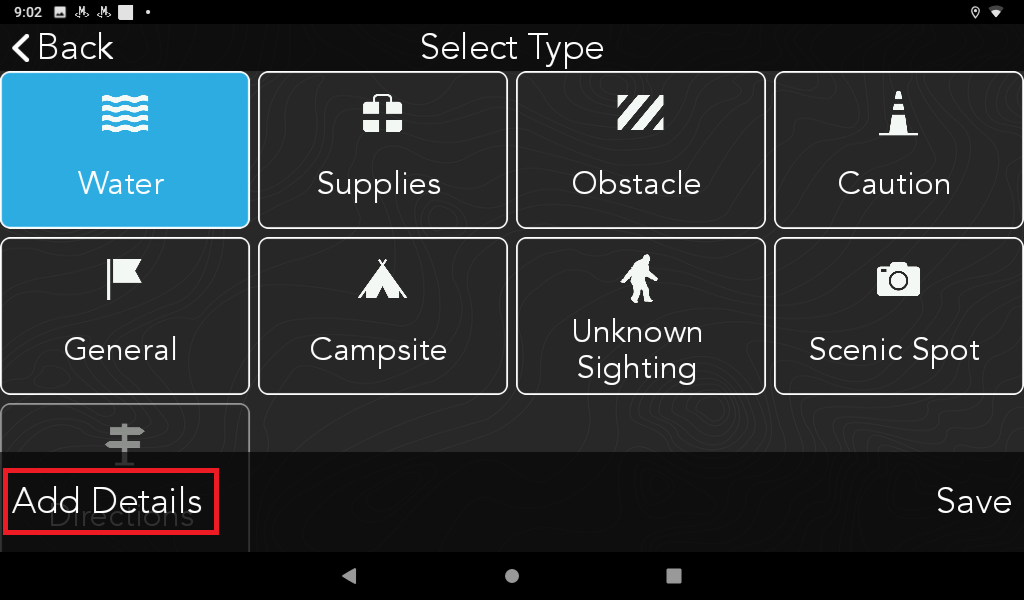 4. Add information on detail waypoint option: Current, Point on Map, or Coordinates. Then press Save.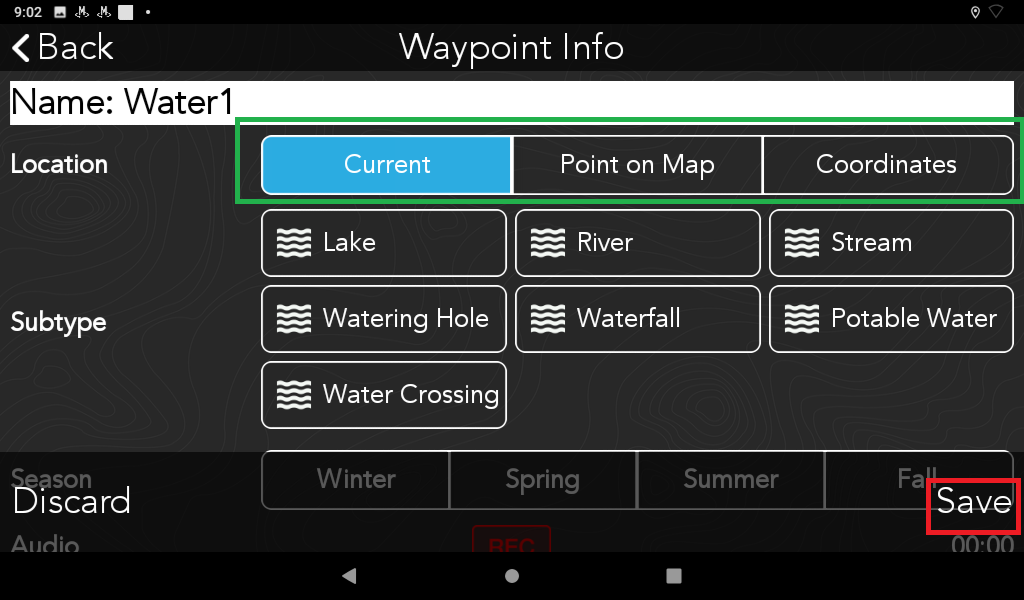 5. The waypoint you mark on the map will then be saved on your Logs.