1. Tap the blue Map button on the TRX Dashboard.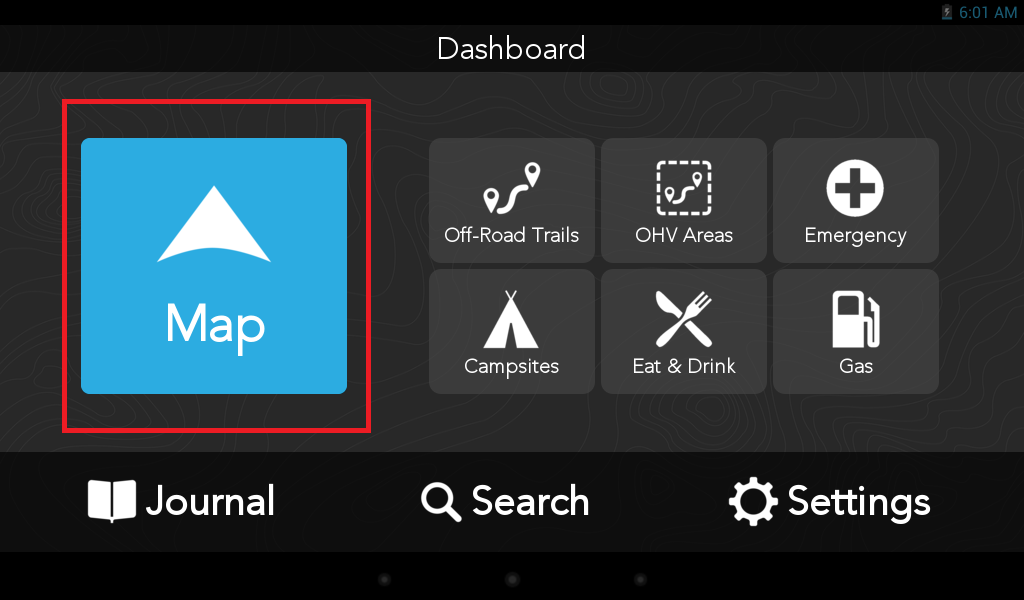 2. Tap the Detail Waypoint button in the lower right screen.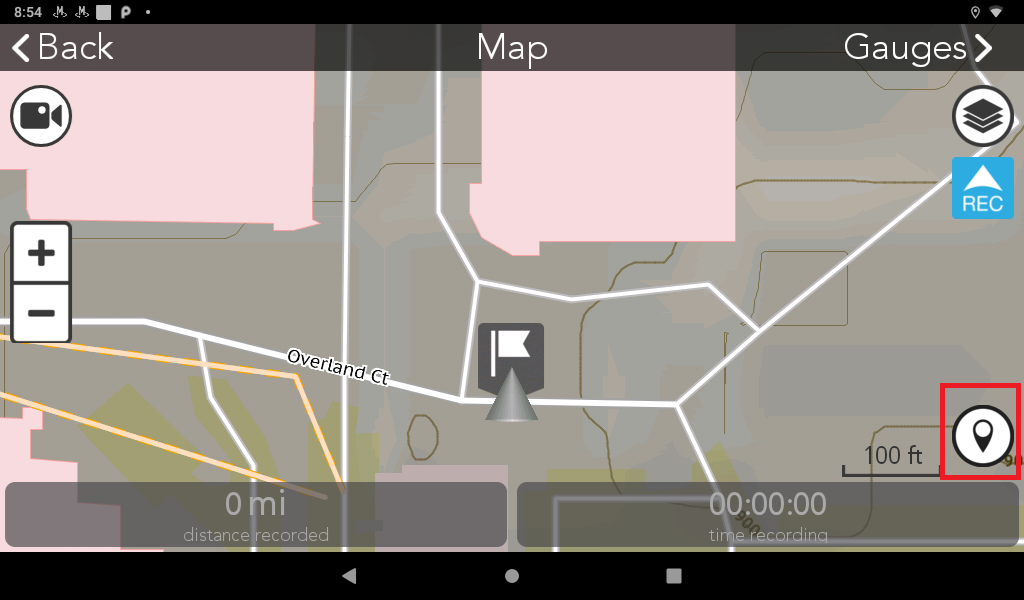 3. Select the type and select add details in the lower left screen.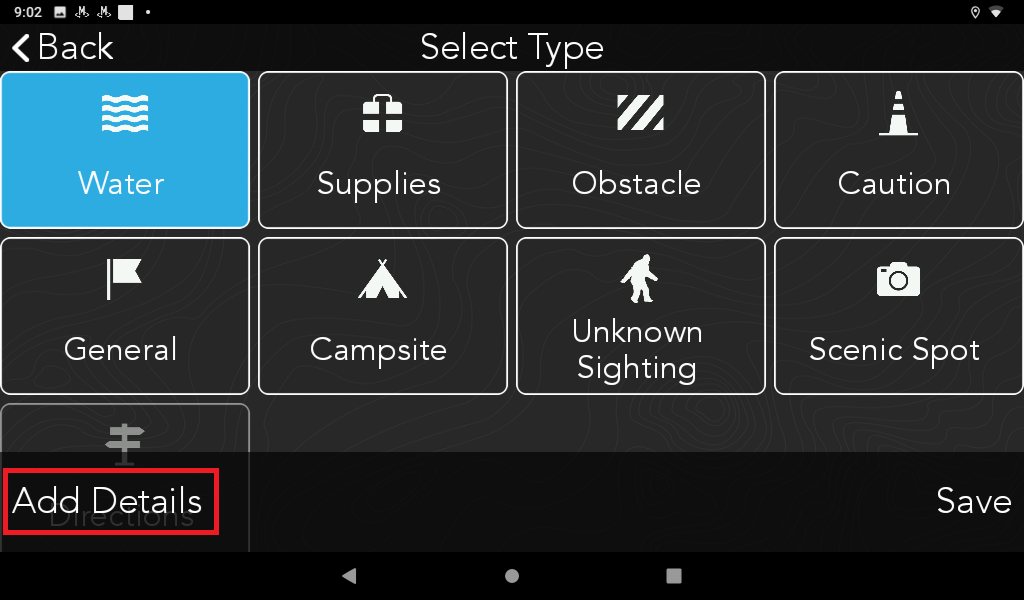 4. Select Current. Tap Save to mark your Current Location Waypoint, or Discard to cancel the action.