Please follow the instruction below for replacing the current North America map on your Yamaha Adventure Pro with our Mexico/ Baja map.
1. Connect your device to computer. If the device didn't recognize directly on your computer, click HERE to establish connection.
2. Download the BAJA/MEXICO MAPS using your desktop computer from this link: http://chilp.it/71c567d
3. Unzip or extract the Mexico maps files to your computer local drive.
4. Locate your Magellan GPS drive > Open Internal shared storage.
5. Rename your maps folder to "NAMAPS"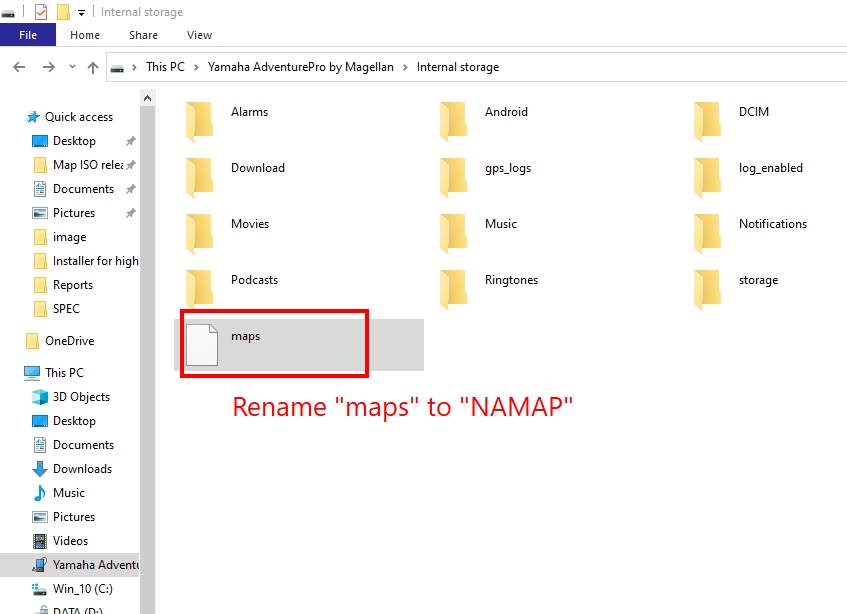 6. Transfer the extracted Mexico Maps folder from your computer local drive to the root of your device Internal storage. Mexico Map folder should be named as "maps".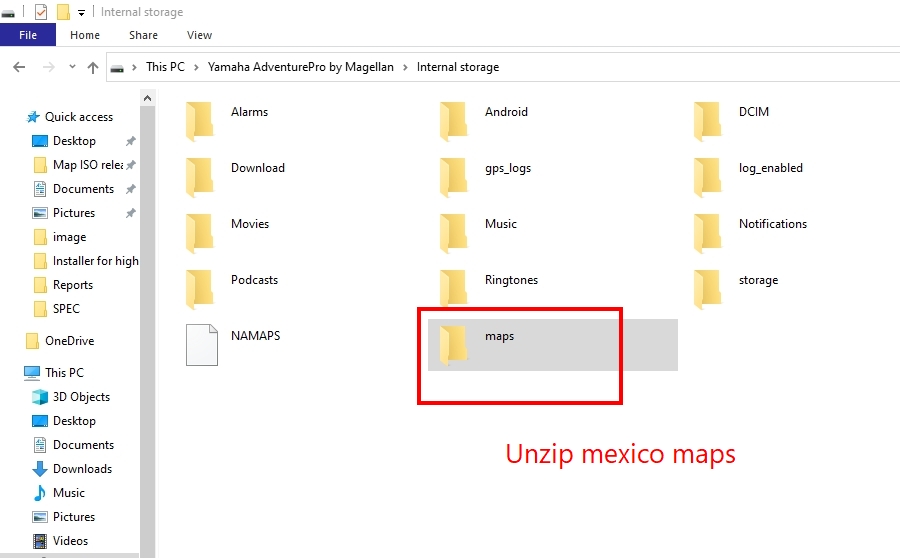 7. After transferring, remove your device from computer.
8. Reboot your device by turning it off then turn it on again.
9. Your device will now have the BAJA/Mexico maps.
Note:
To switch back to North American map, switch the name between "maps" and "NA MAPS" or you may rename "maps" to "Mexico MAPS" and "NA MAPS to "maps".
There are no Preloaded trails for the Baja/Mexico map although you can find some user recorded tracks when connected to WIFI.
To search for Points of interest in Baja or Mexico make sure WIFI is turned off first otherwise you will get a message stating no results found.