Post your TRX experiences on Facebook. You may share Trails, Tracks, POIs, Waypoints and photos with your Facebook Friends.
To Link your Facebook Account:
1. Tap the cognitive wheel icon of your TRX APP found on the lower right.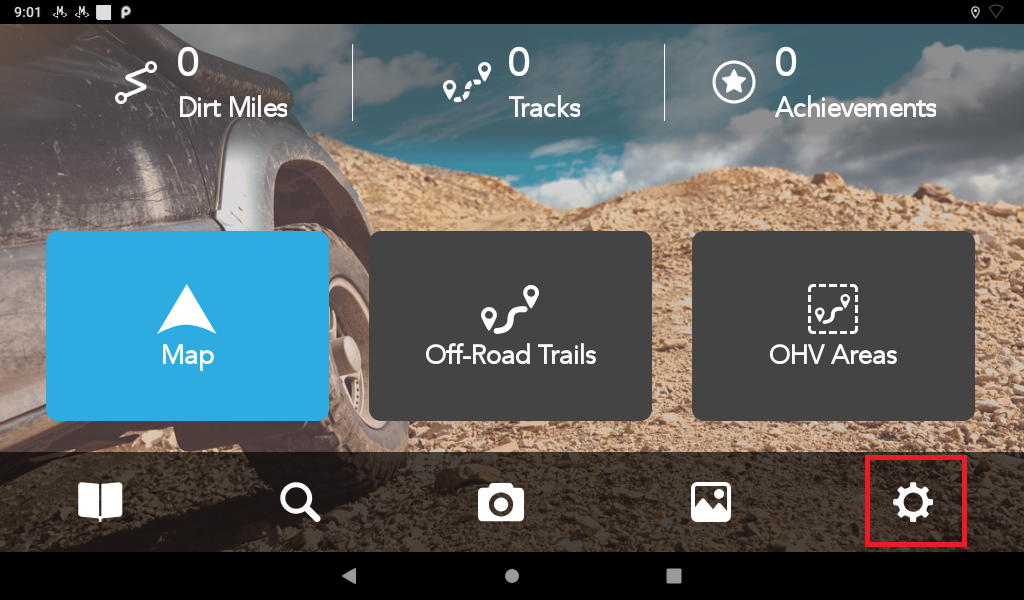 2. Tap Social Networks.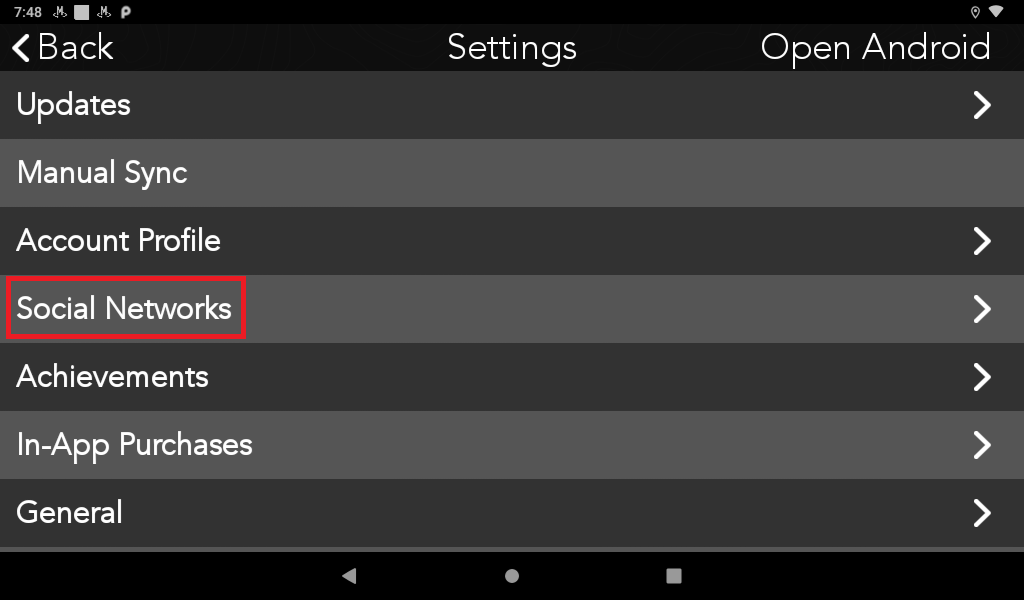 3. Tap + next to the Facebook option.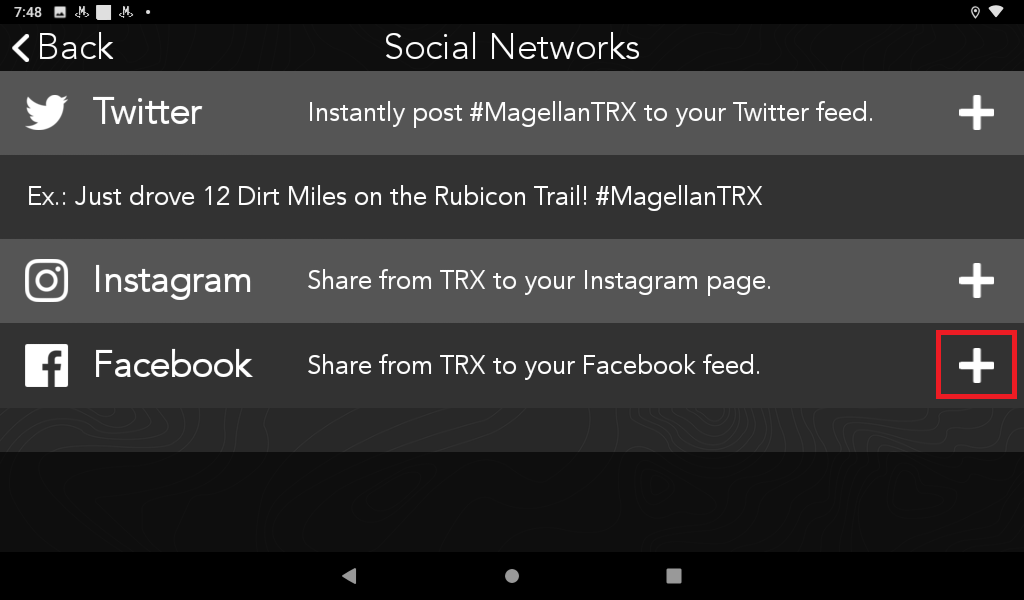 4. Tap Connect.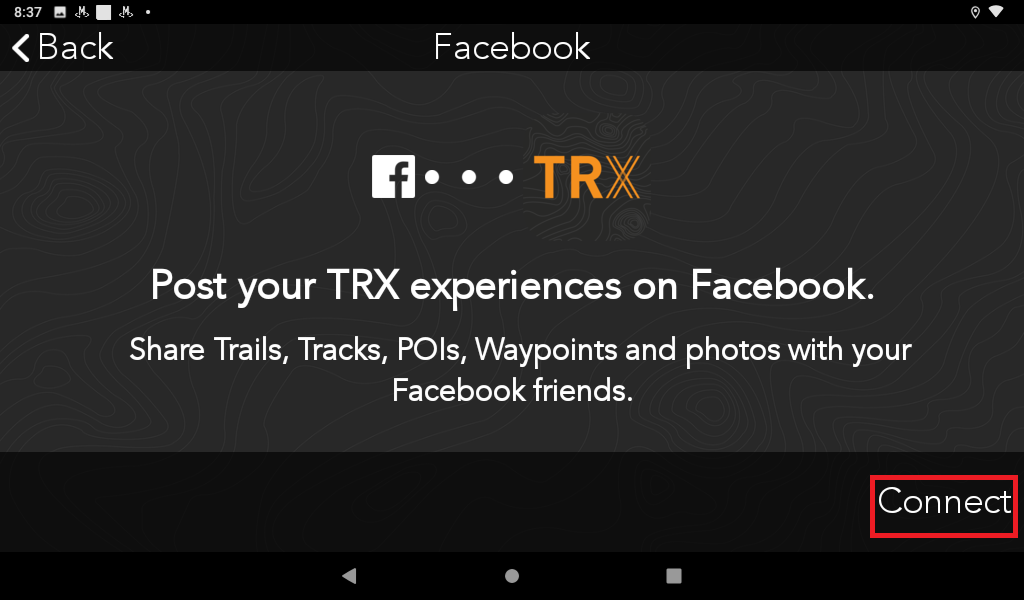 5. Enter your Facebook Account details > tap Log-In.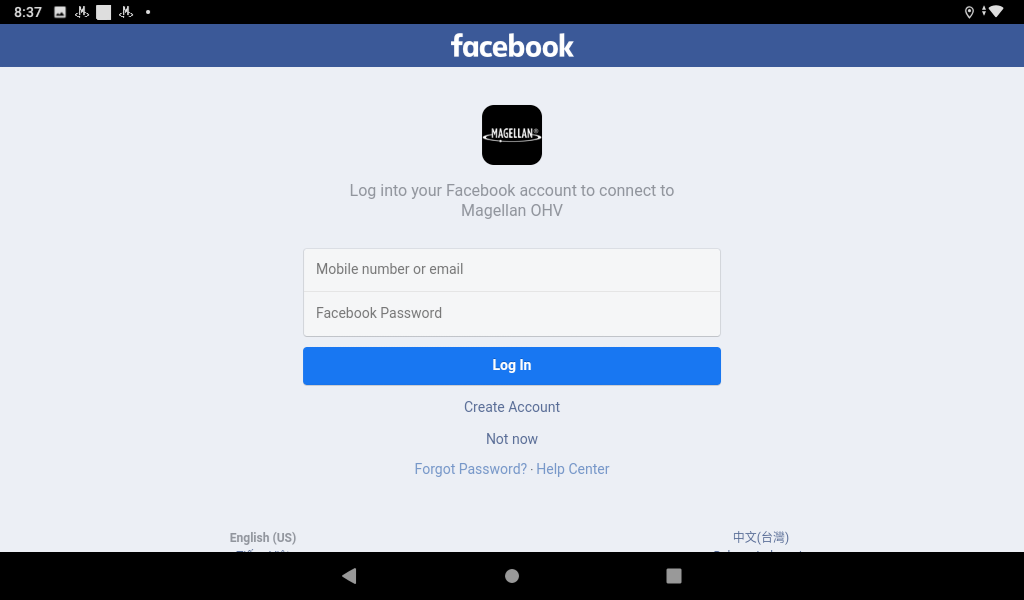 6. Tap Done to finish linking your Facebook account.