1. Tap Search from the TRX Dashboard.
2. Tap the Current Location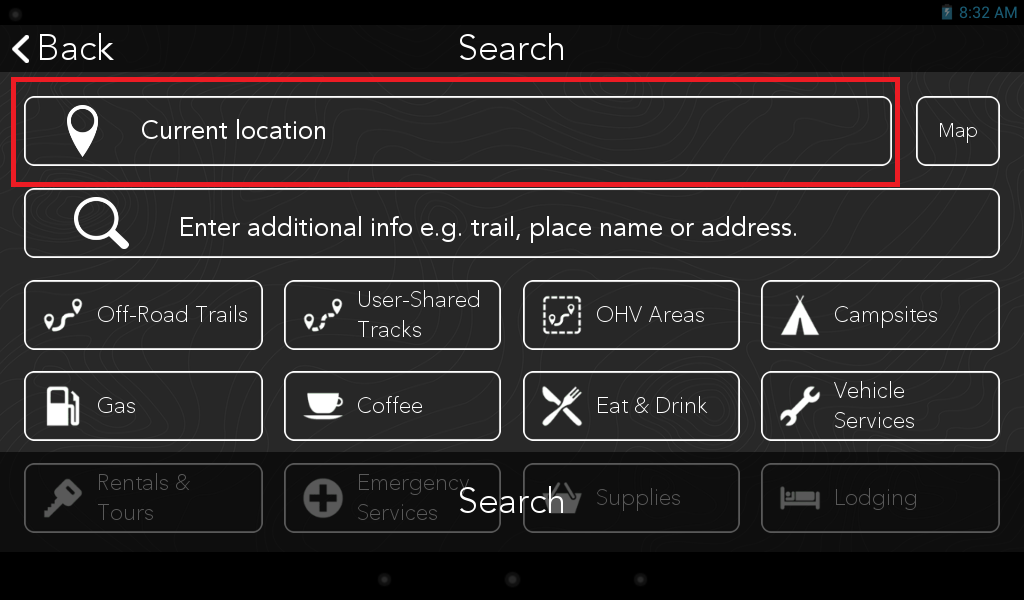 3. Enter the city or zip code of the place you wanted to search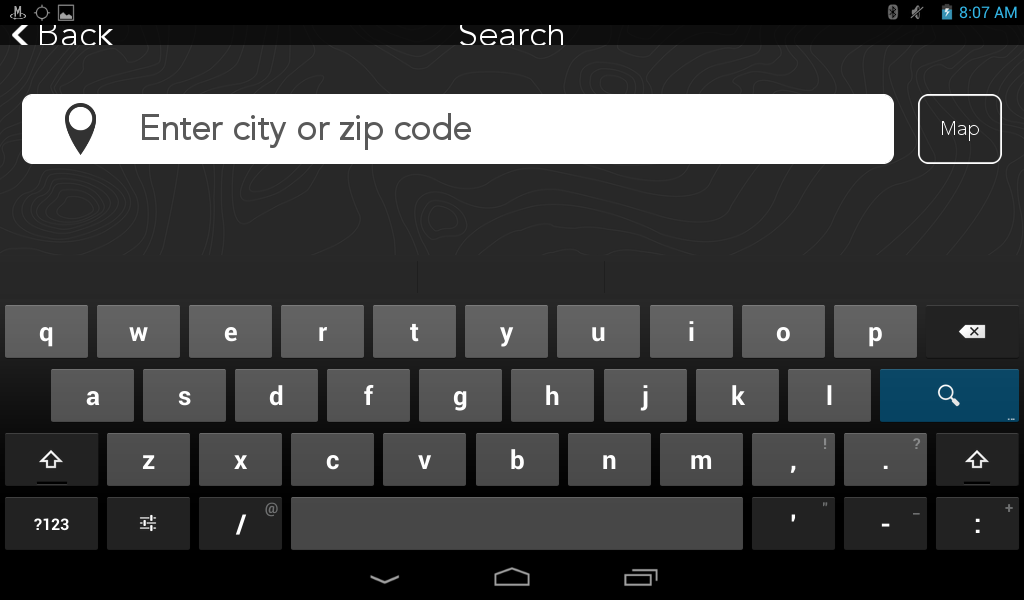 4. Click the magnifying glass icon on the keyboard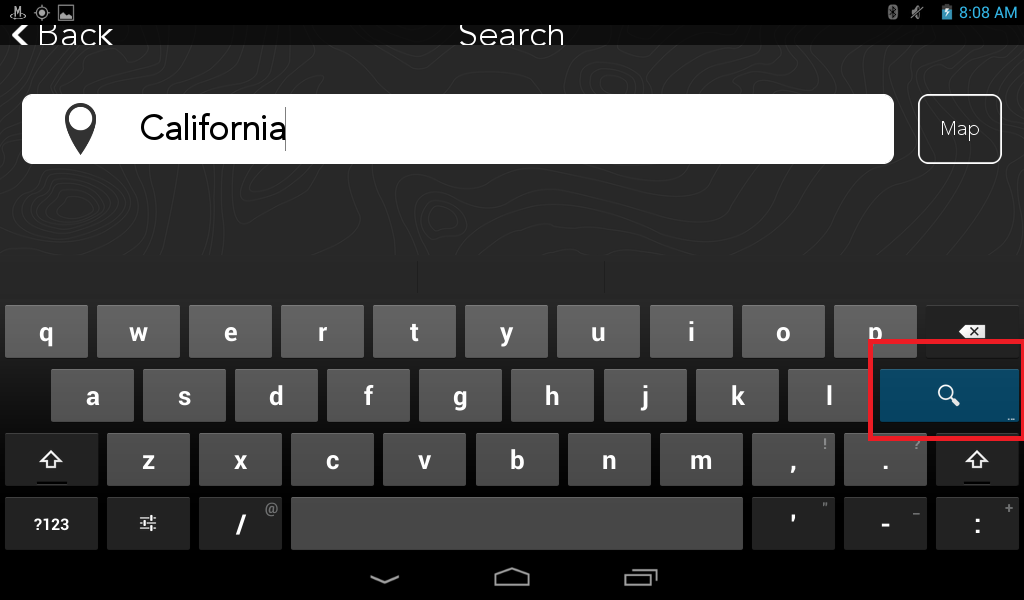 5. Select the specific address you want to search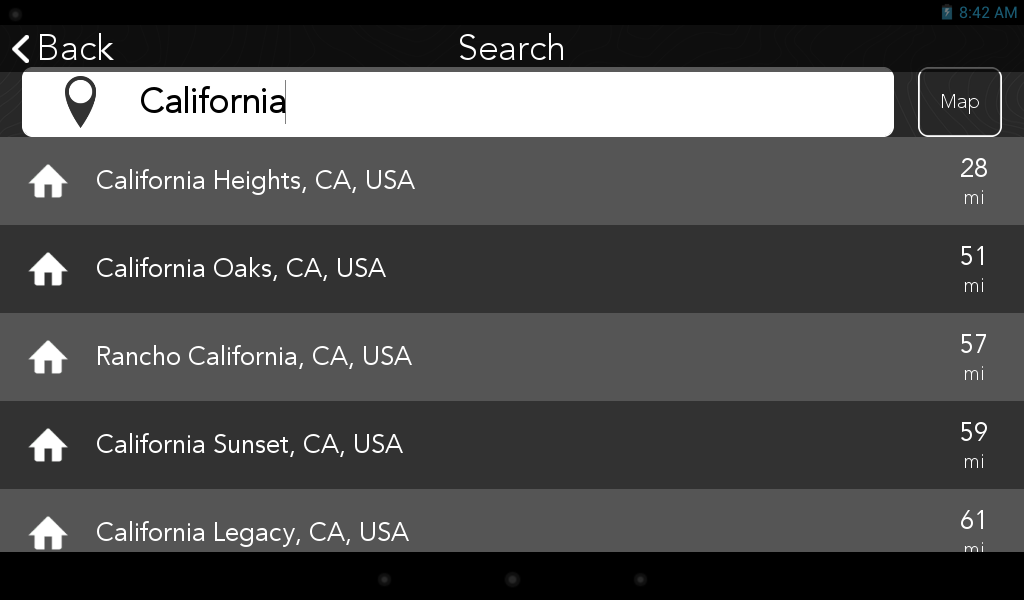 6. Select a type of content (Off-road Trails and User-Shared Tracks), then click Search.
7. You should now be able to view the off-road trails or other types of map content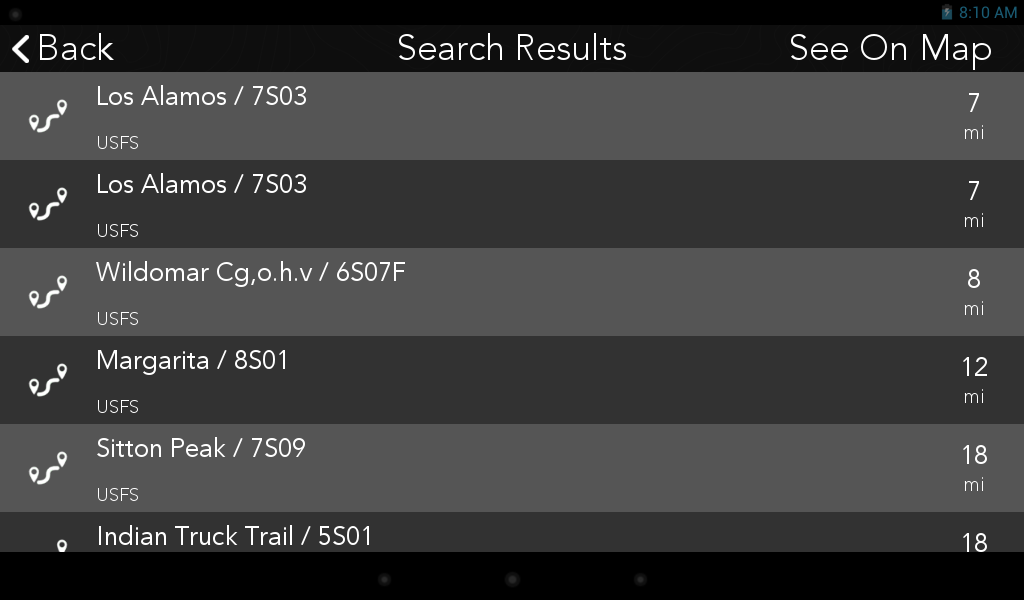 8. You may select the specific trail you are searching and save them to your Plans.