You can import GPX and USR files directly onto your TRX7 using a microSD card or downloaded through the TRX browser.

Note: Make sure you insert a microSD card before exporting a track. Use a 32GB (or smaller) microSD formatted to FAT32 (or FAT16 if you're using a 16GB card). Using a microSD card larger than 32GB may result in data loss.

To import a GPX file from a Micro SD card to the device:
1. From the TRX Dashboard, tap Journal.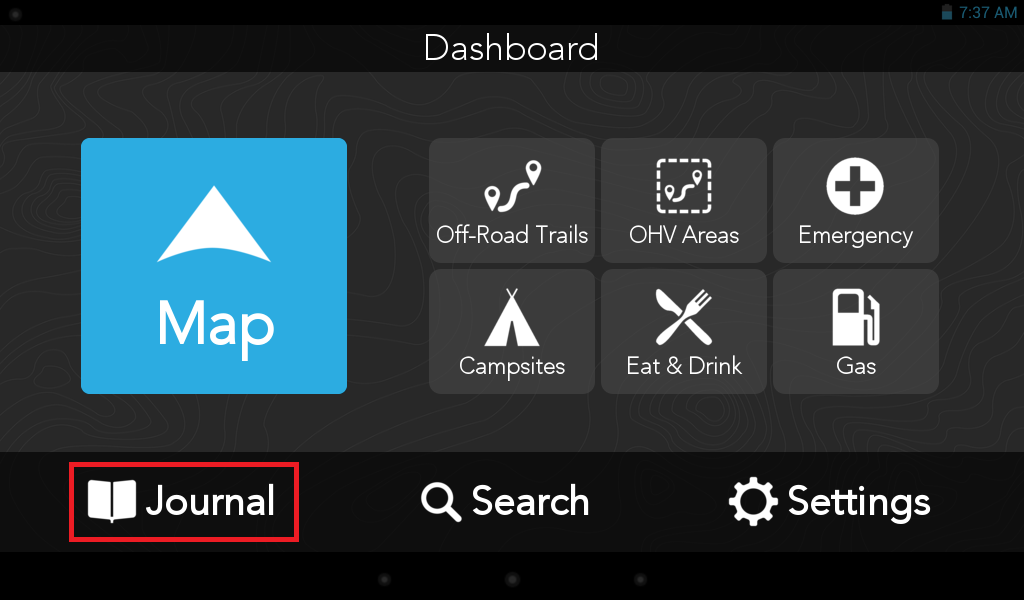 2. Tap Edit in your Logs.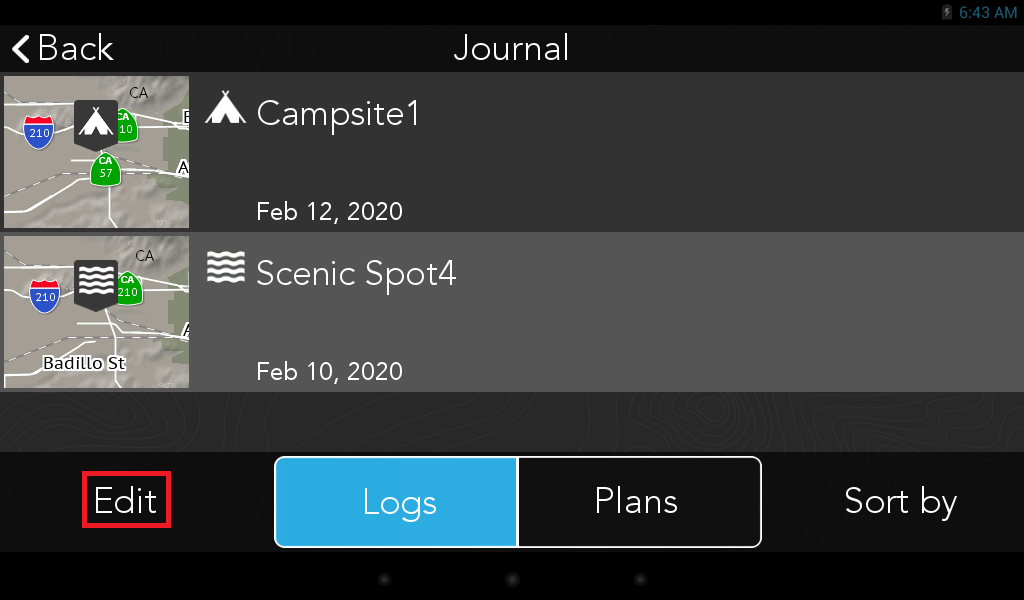 3. Tap Import.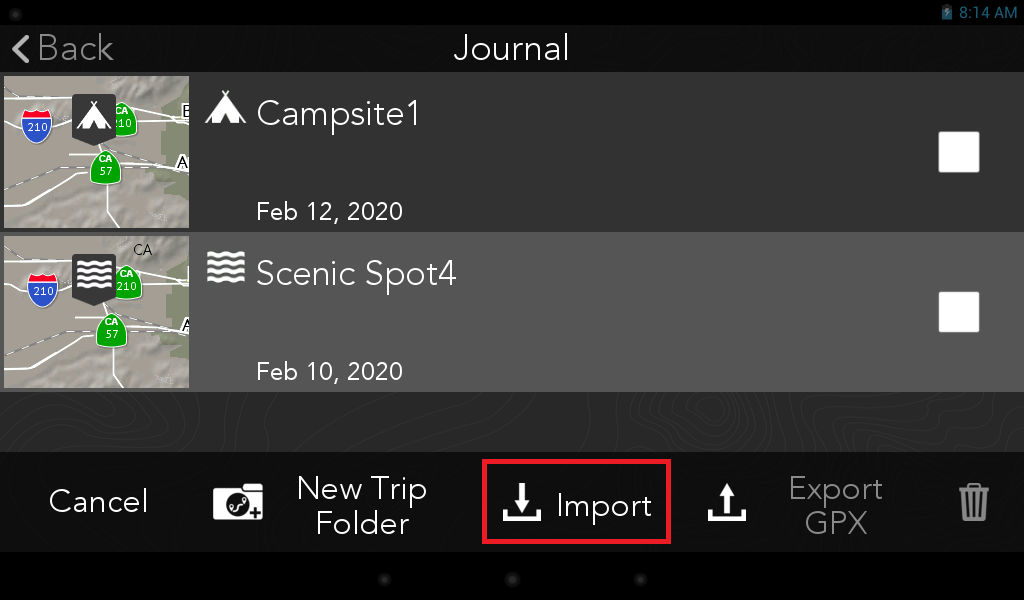 4. Select SD card to import files from a microSD card or select internal storage for downloaded files.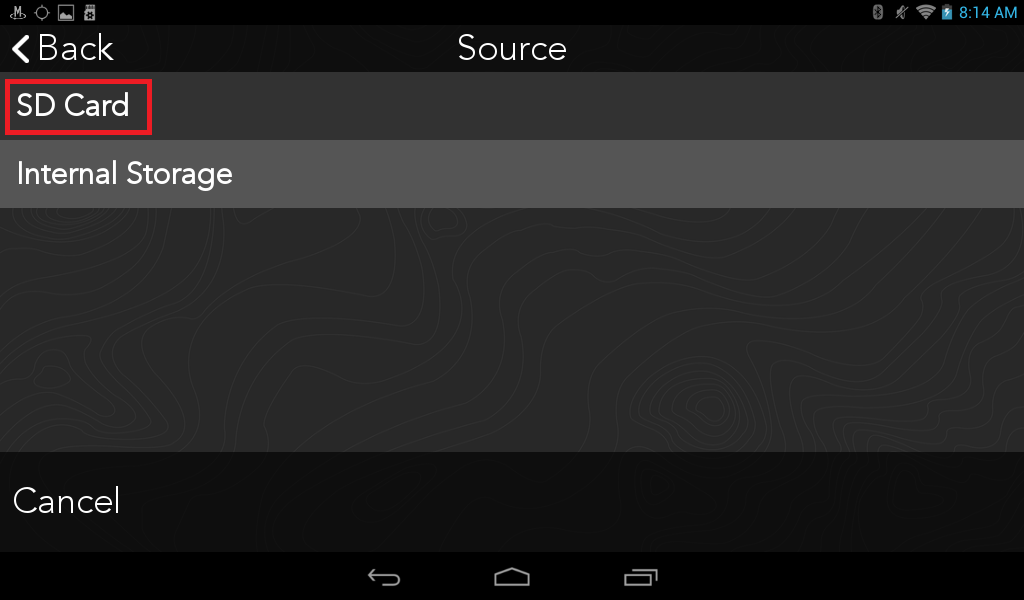 5. Check the files that you want to import and click Import.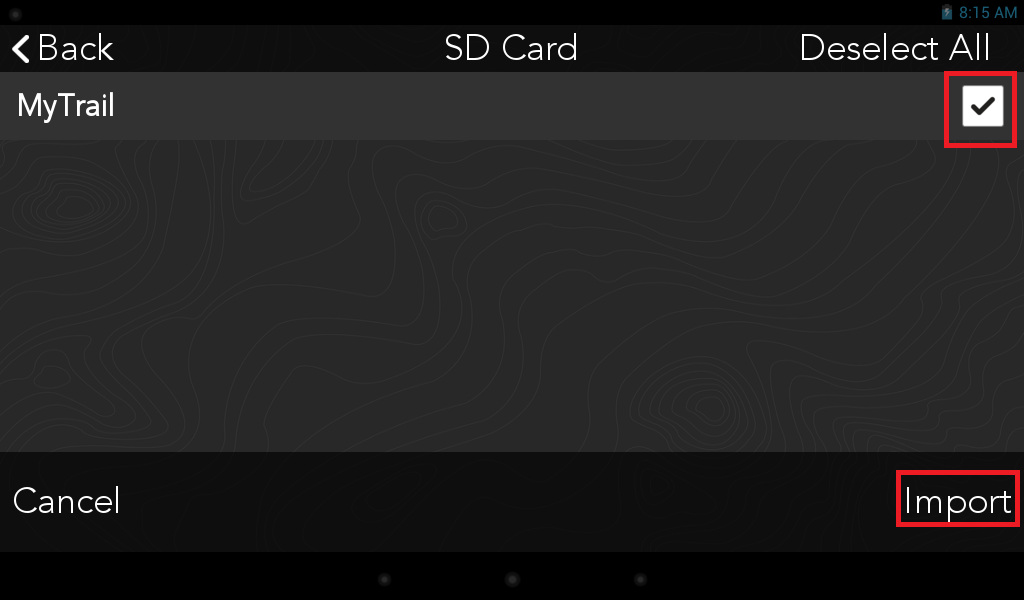 Your imported file(s) will be shown as folder in your Logs with the same file name that you imported. GPX files imported as tracks and can be followed on your TRX7. Any waypoints that were part of the GPX file will be included in the folder.
You can also view the imported GPX file on your TRX trailhead Account once you do the Manual Syncing from your device.