1. Slide your finger downward from the top right corner of the screen. Go to Settings.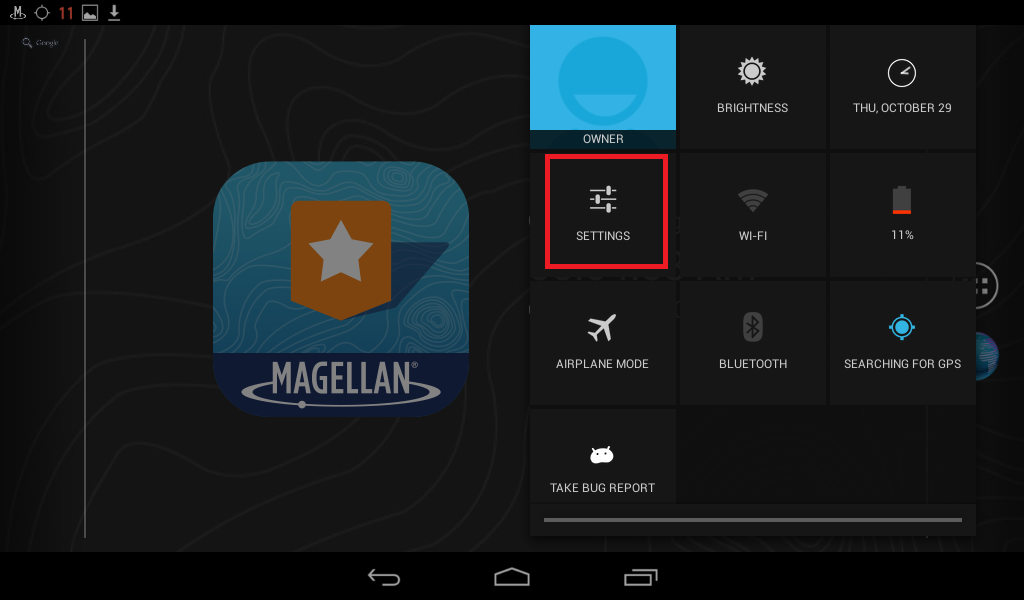 2. Scroll up, then under PERSONAL tap Location access.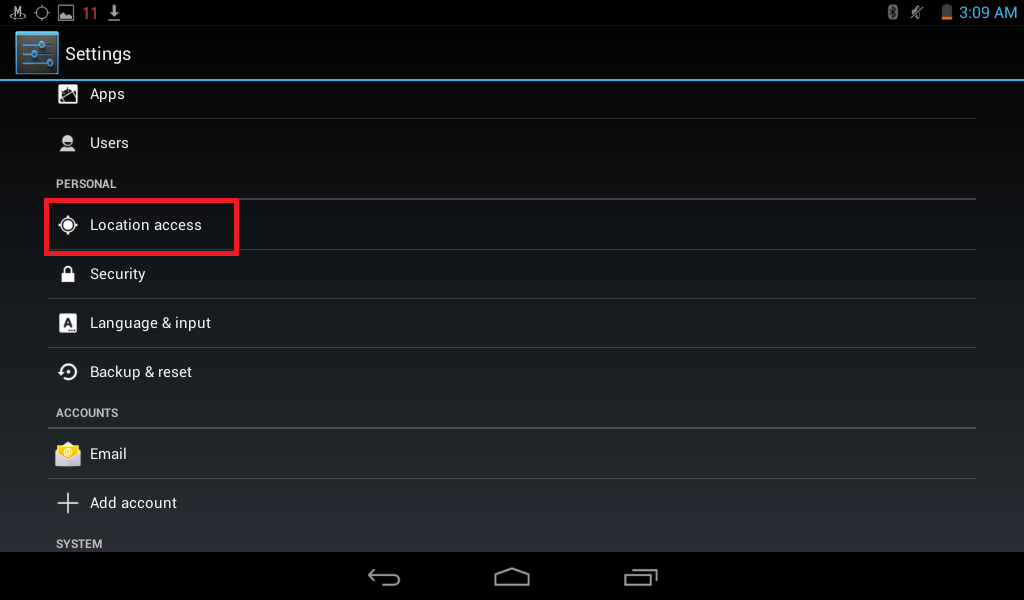 A display screen appears with:
Access to my location: lets device apps use your location information. Tap ON to use this function.
Location Sources: indicates the sources that provide your device position.
GPS satellites: lets apps use GPS on your TRX7 to pinpoint your location. This option automatically activates when Location Access is ON.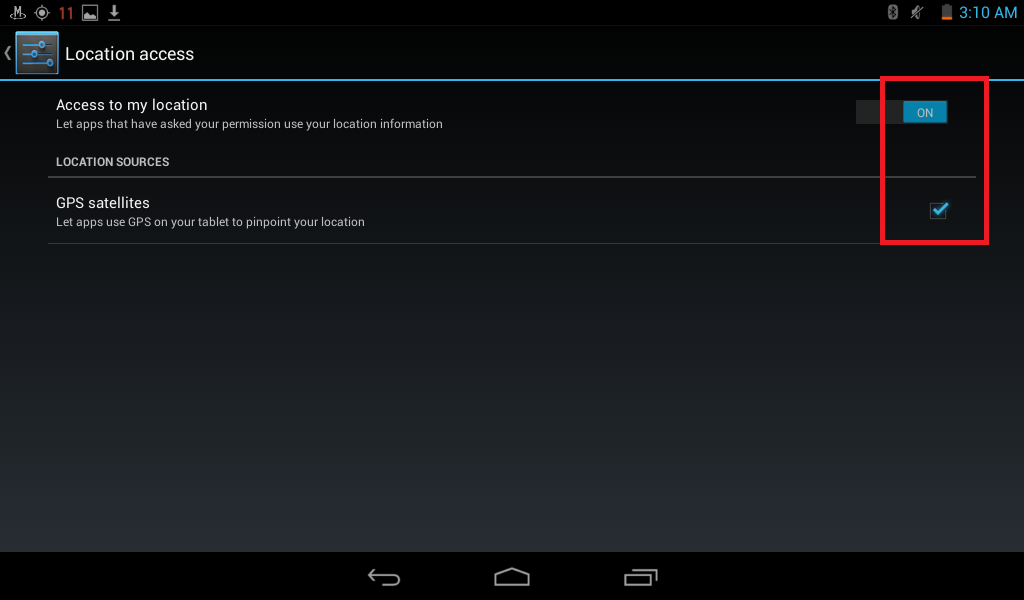 Note: To verify that your GPS location is turned on, from your dashboard select Map then zoom out to verify that the GPS is displaying your current location. If it is then your all set and ready to go. If it's not then contact Customer support for further instructions.