1. Tap Search from the TRX APP
2. Tap POI button (e.g. Airport, Coffee, Gas Stations, etc.) to filter search results to include only POI data related to that category near your GPS location.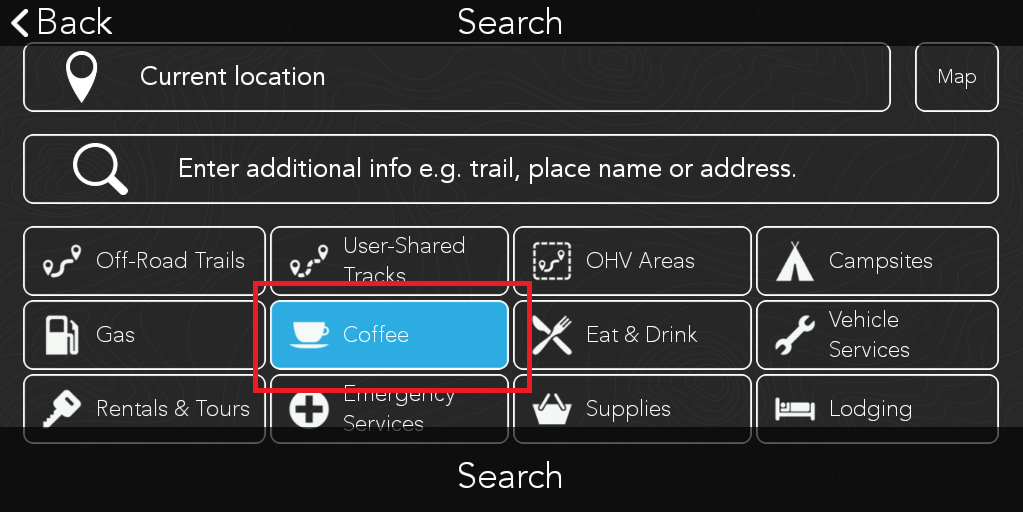 3. Enter a keyword related to the POI you're looking for.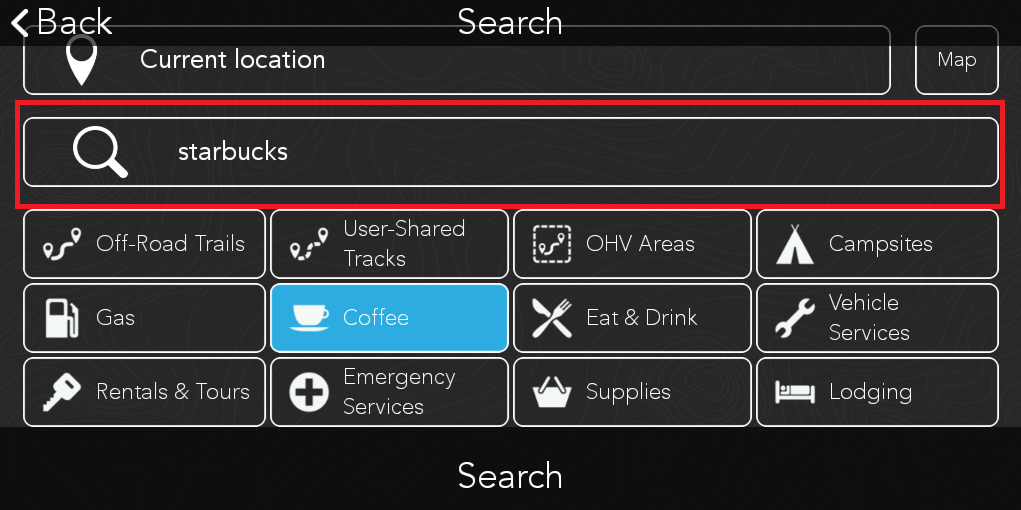 4. You may enter the city name or zip code where the POI is located. If you want to search POI near your place just leave it "Current Location". Then tap Search.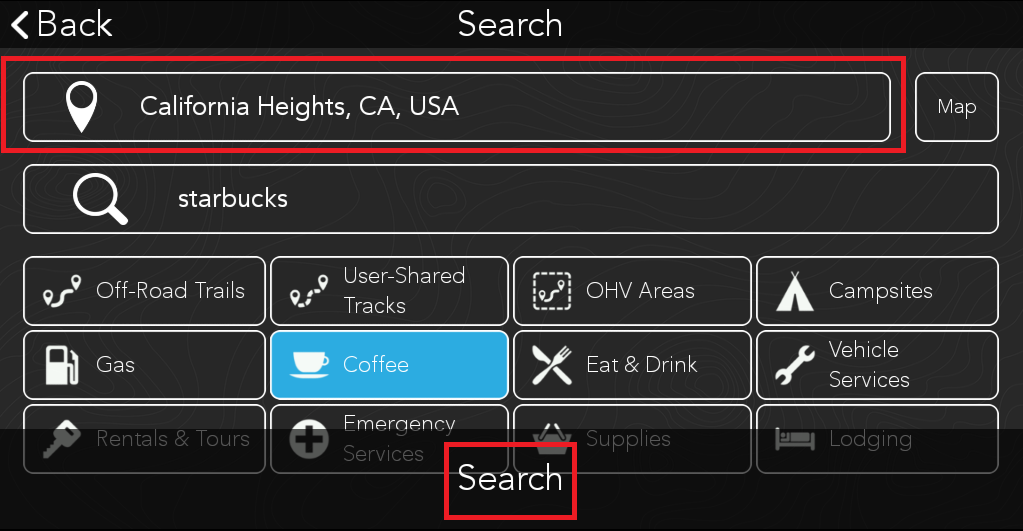 5. Tap on a POI from the list that's generated by your search filters to view POI detail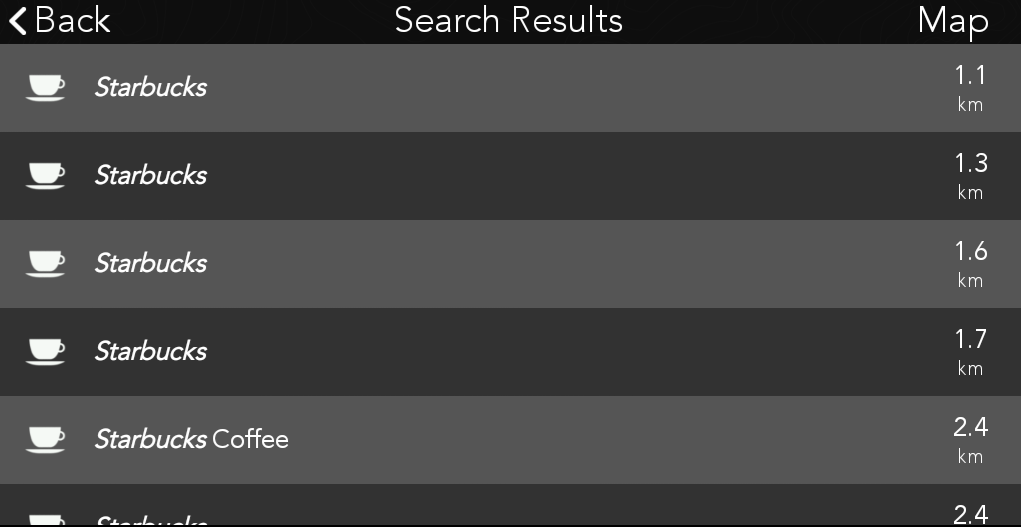 6. Tap Save to add the POI to your Plans or tap GO if you want to navigate it.