1. On the TRX APP Software, choose either off-road trail or OHV area.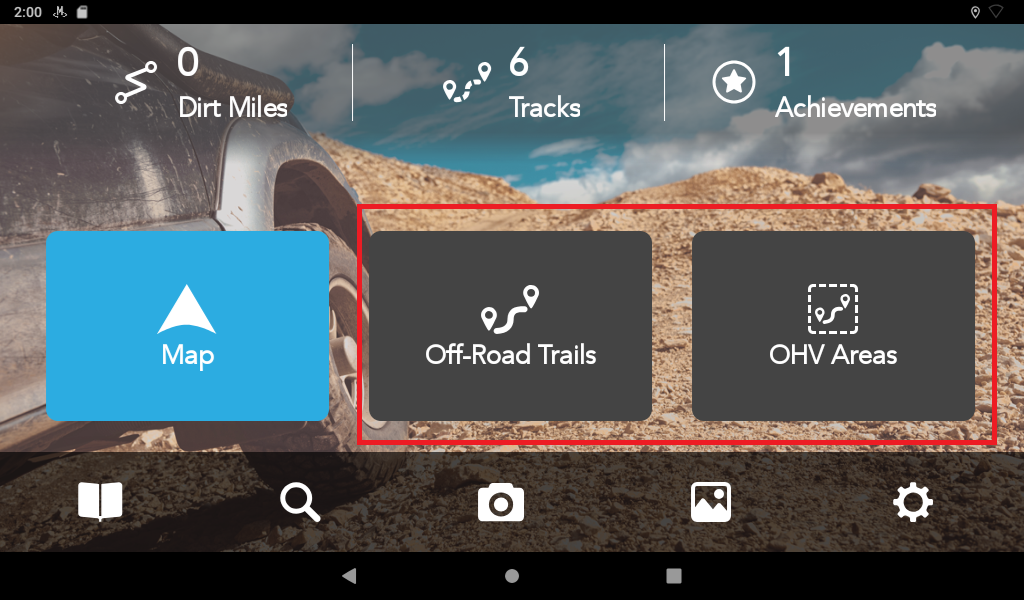 2. All known trails near your area will be shown on the list. Select the Off-road trail or OHV area you plan to navigate. You can also manually search the trail/OHV area on your device if it is not shown on the list.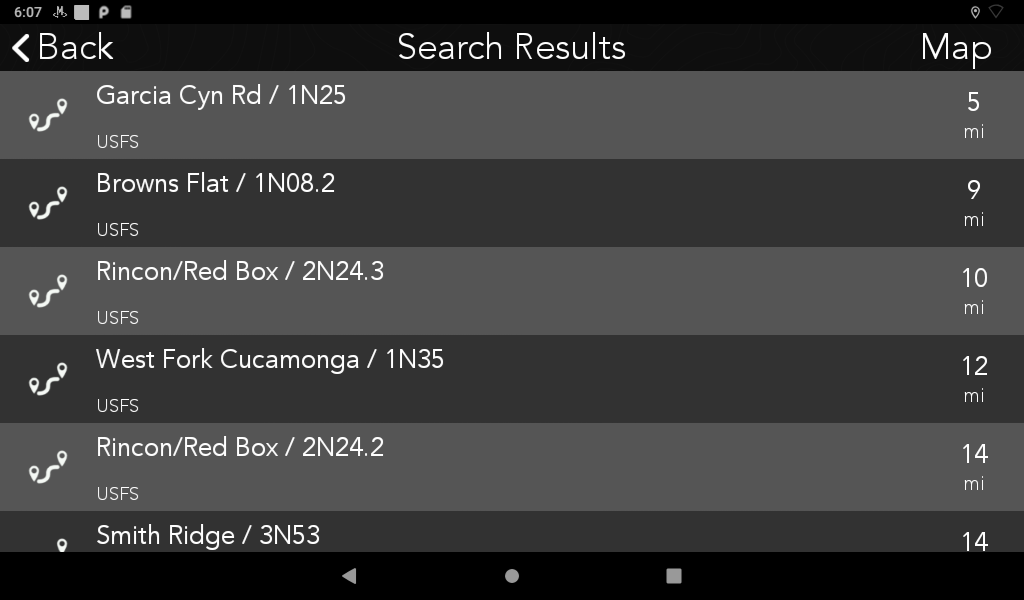 3. Tap "Follow" to directly navigate the trail/OHV area or "Save" to store it on the Journal's Plan.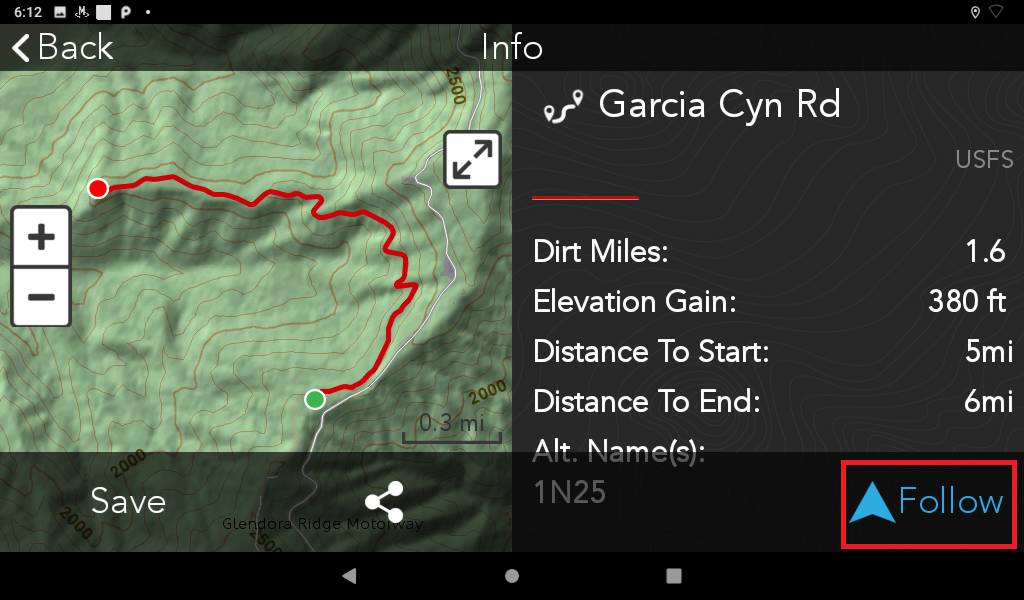 4. Choose "Start to End" or "End to Start" routing.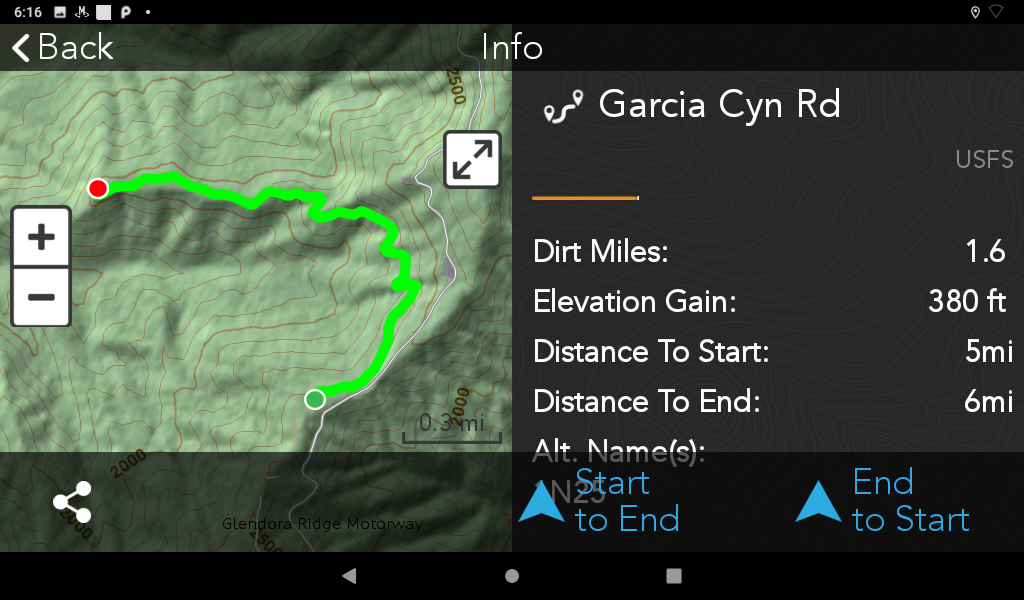 5. You have option to choose: Fastest/Shortest/Least Highways/Most Off-Road. Then tap Begin.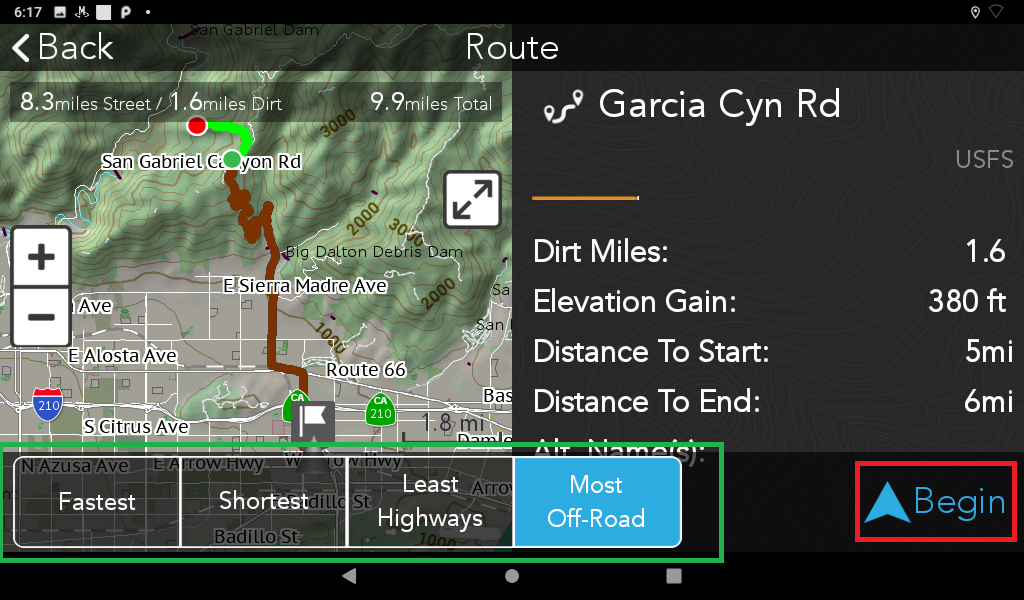 6. There are three video recording mode. You may select Normal Recording, Normal Recording with Gauge, and Timelapse Recording. If you don't want to record a video while navigating, you may choose "No, I prefer the next time".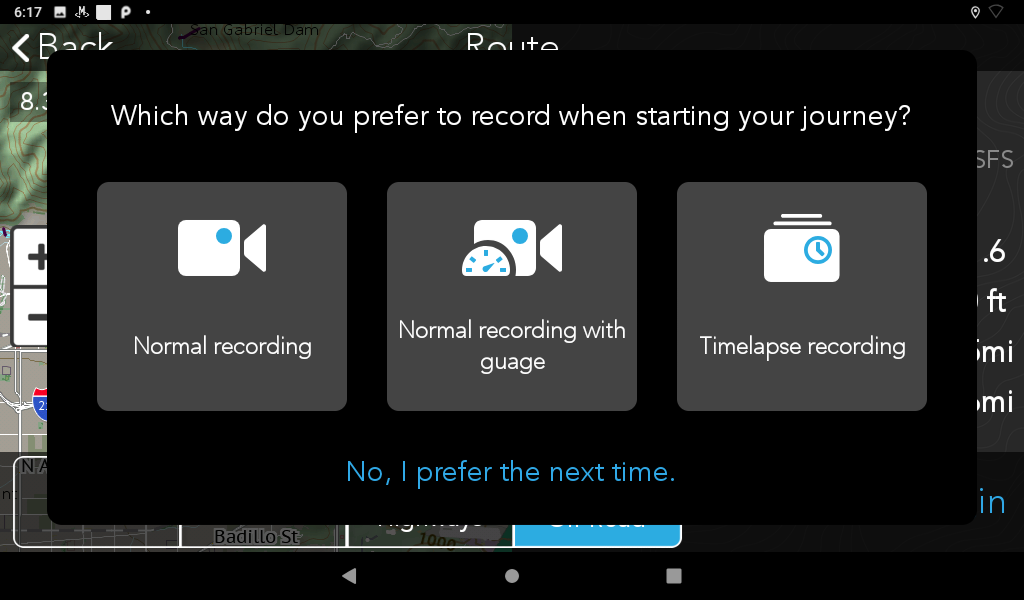 7. Follow the bearing line on the map until you reach the Trailhead
8. Once you reach the Trail, follow the arrows to ride along the Trail