You can export any user track that you've recorded as a GPX file to be used on external devices.

Note: Make sure you insert a microSD card before exporting a track. Use a 32GB (or smaller) microSD formatted to FAT32 (or FAT16 if you're using a 16GB card). Using a microSD card larger than 32GB may result in data loss.

To convert and export a recorded track as a GPX file:
1. From the TRX Dashboard, tap Journal.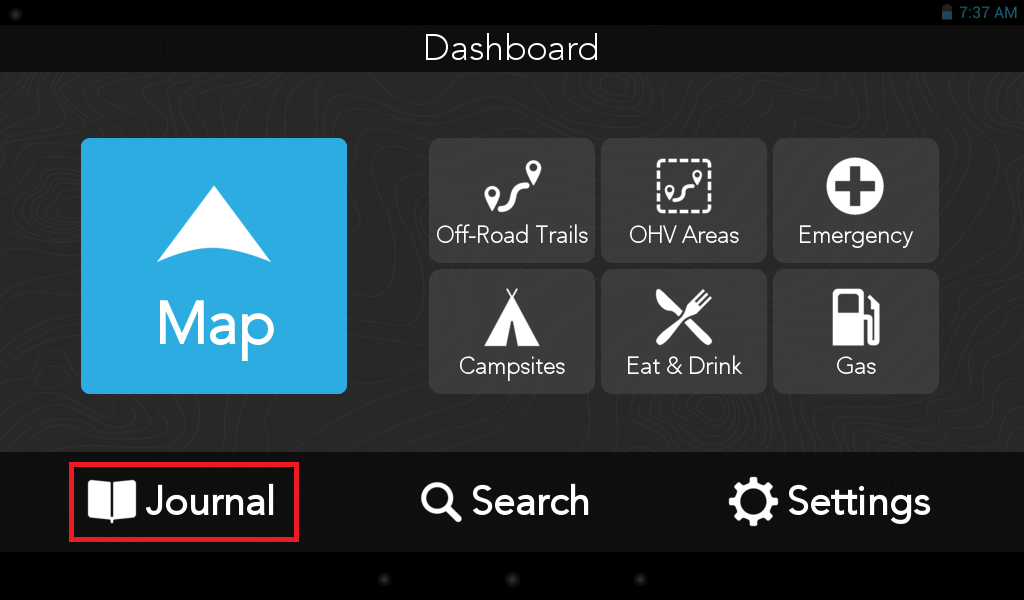 2. Tap Edit in your Logs.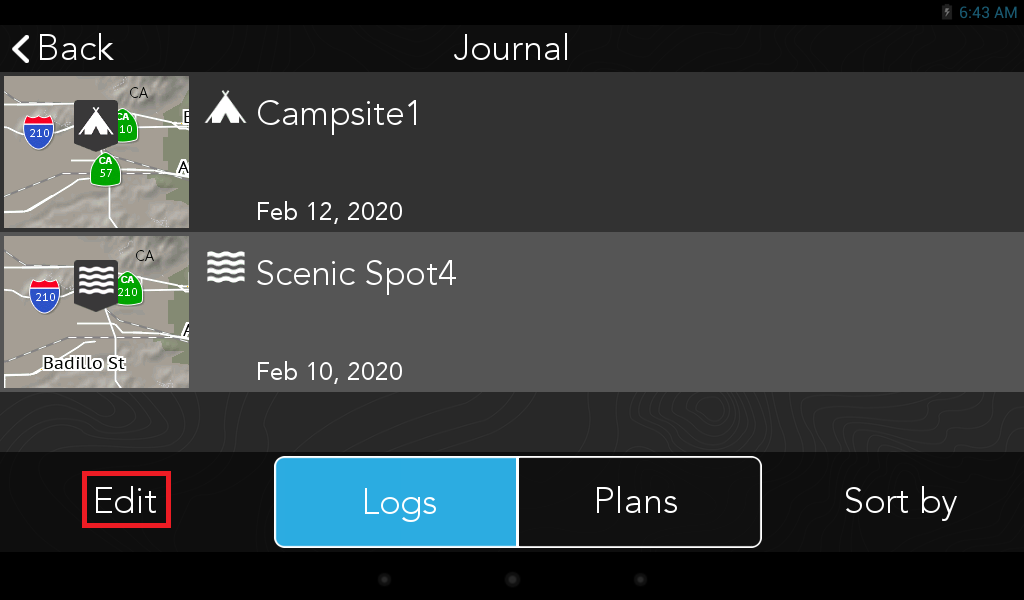 3. Tap the check box next to the track you want to export > tap Export GPX.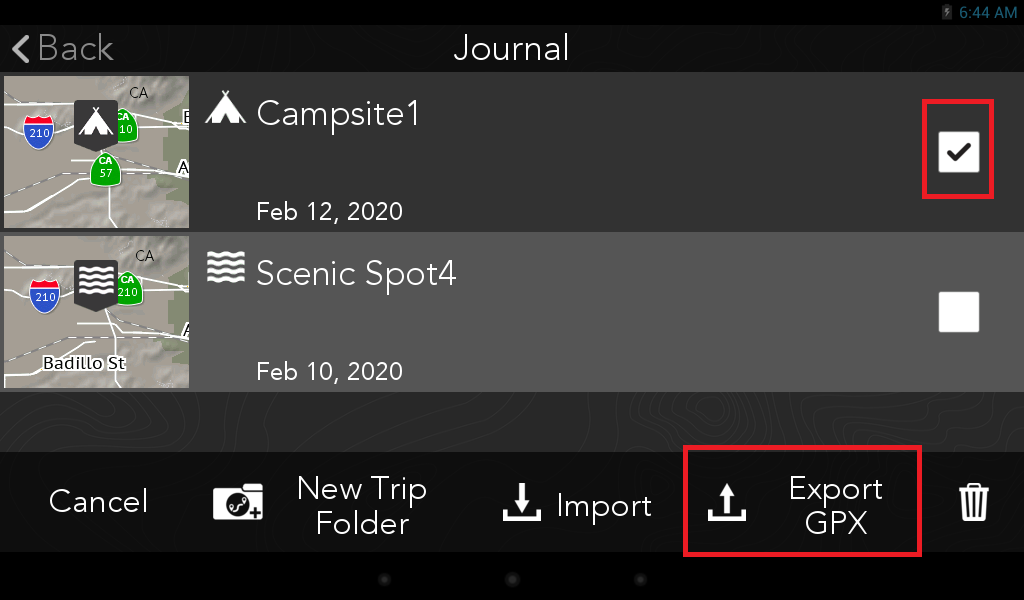 4. Wait a few moments for the export to be completed > tap OK.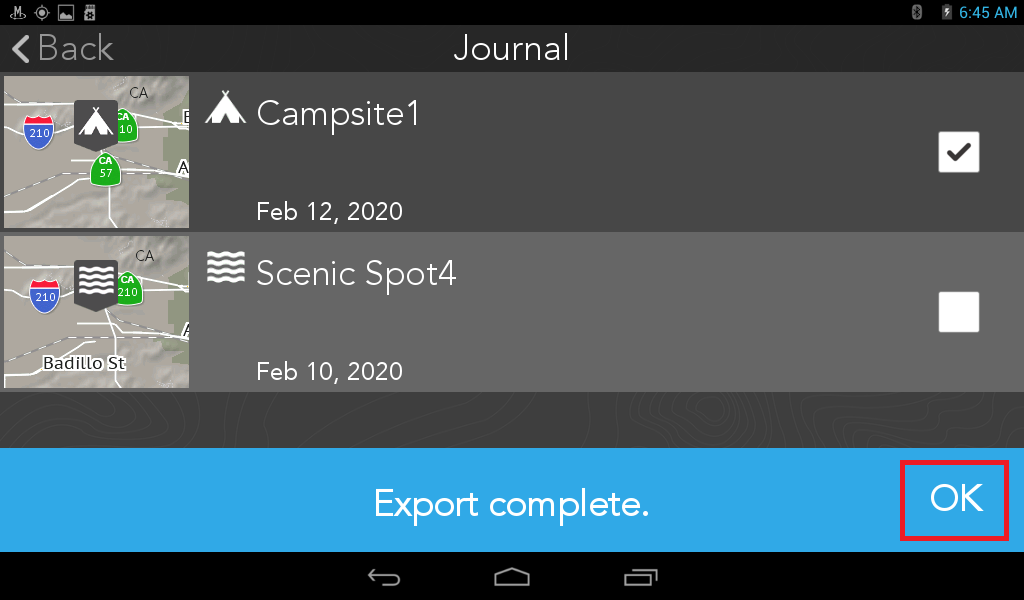 5. Your track is now saved as a GPX file on your microSD card and can be used on any device compatible with GPX files. The file will be named after the original track name.