Before creating a TRX account and using the TRX software, make sure your TRX7 is connected to Wi-Fi.

To connect to a Wi-Fi network:
1. Swipe down from the top right of the screen > tap Wi-Fi (may read Wi-Fi Off).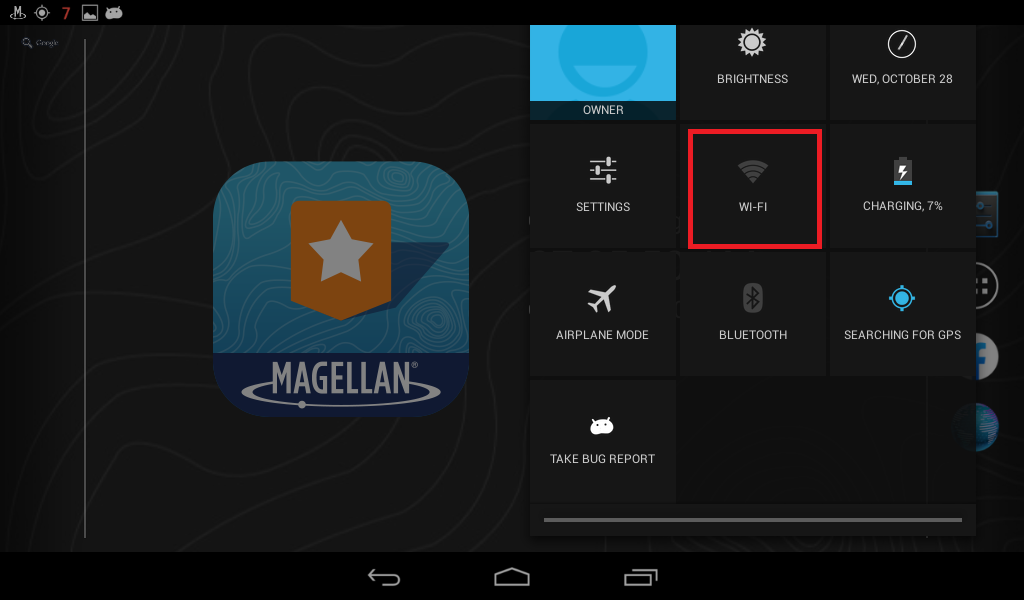 2. Slide On/Off button to On.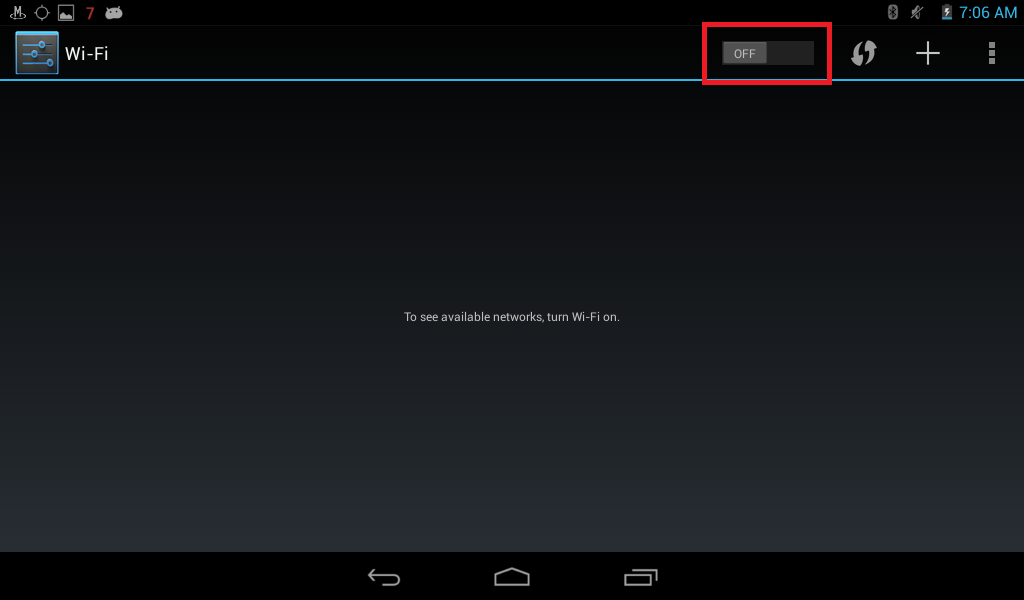 3. A list of available networks will be shown.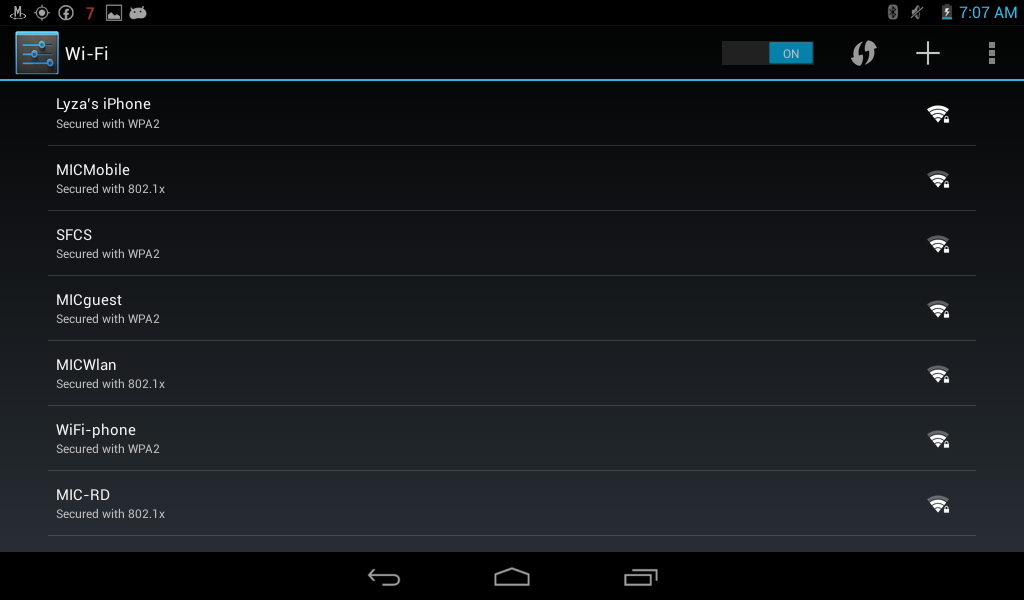 4. Enter Wi-Fi password (if applicable). Then, tap Connect.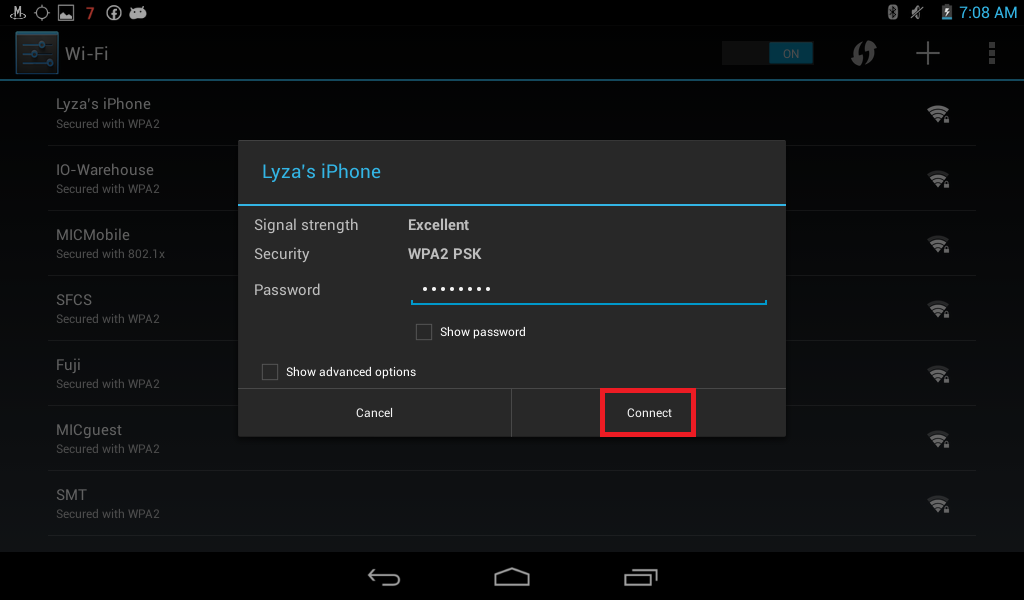 Note: Wi-Fi must be ON to sync your TRX7 with your TRX Trailhead account.