You just need a microSD card with enough space to hold your music, videos, or photos.

IMPORTANT
DO NOT use any microSD cards larger than 32GB. Using cards that are larger than 32GB may result in data loss.
TRX7 CS supports FAT16/FAT32 and cannot guarantee exFAT.
Note: You may need to side-load a 3rd-party video player or photo viewer in order to play videos or view photos on your TRX7 CS. Songs will open and play using the TRX7's native music player.
You may follow these steps:
1. From Welcome screen, Select the icon that shows six dots inside the circle.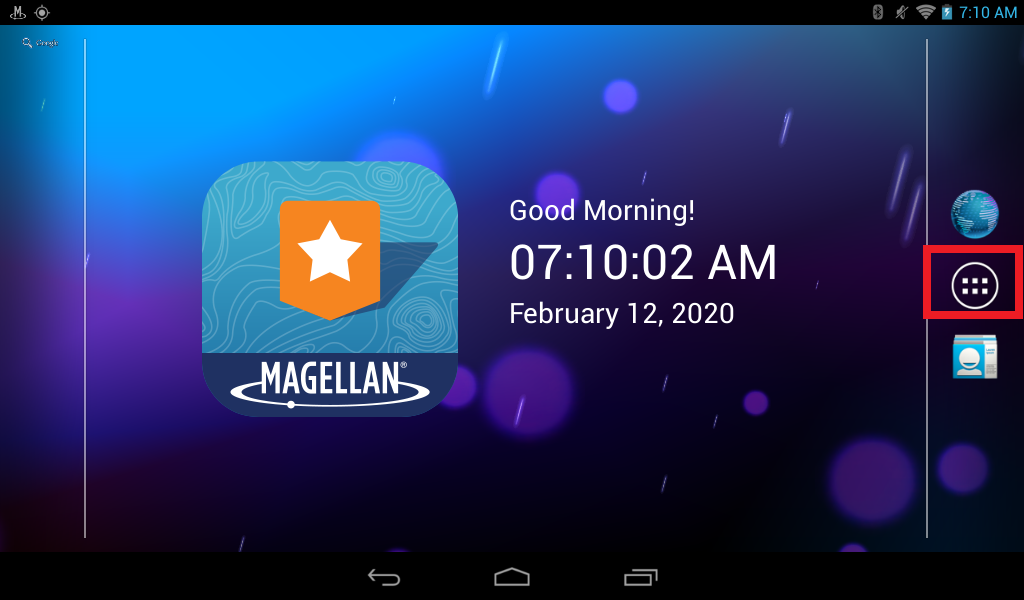 2. Under APPS, choose File Manager.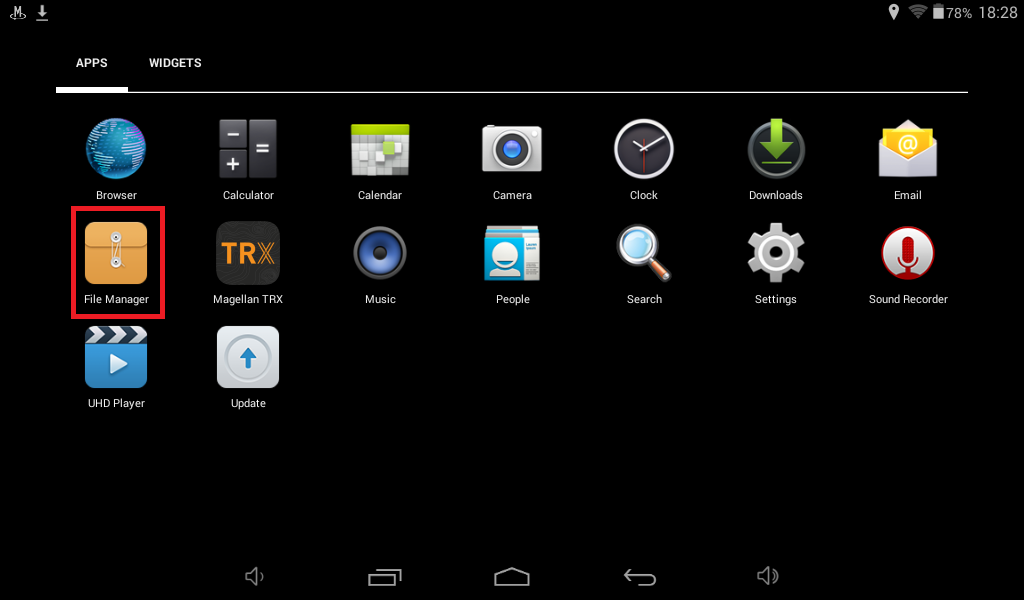 3. Choose Internal Storage icon, then Select the "sdcard" folder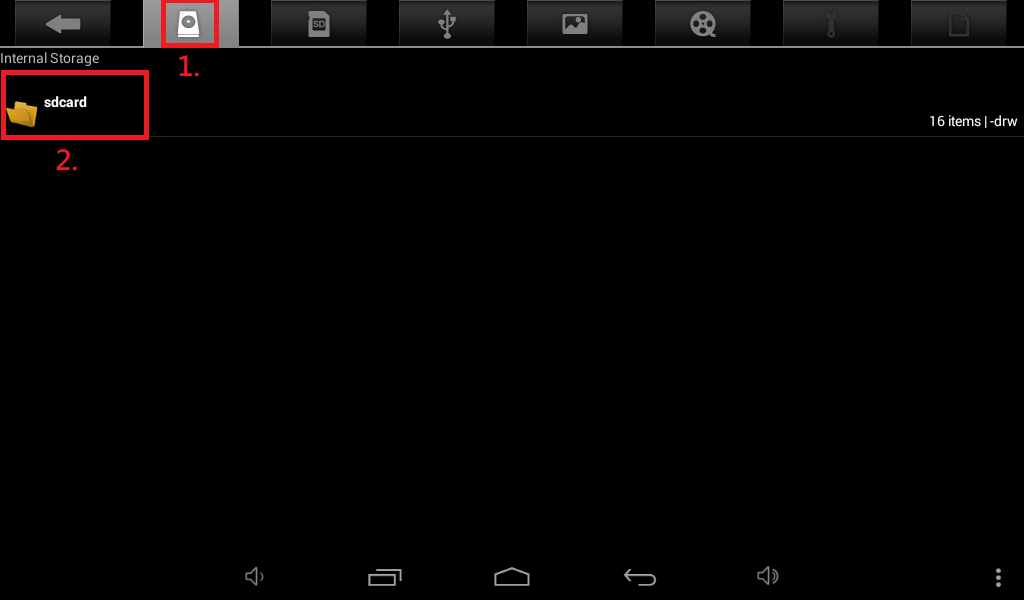 4. Choose the folder where videos/photos/music were stored. Example: DCIM folder where photos were stored.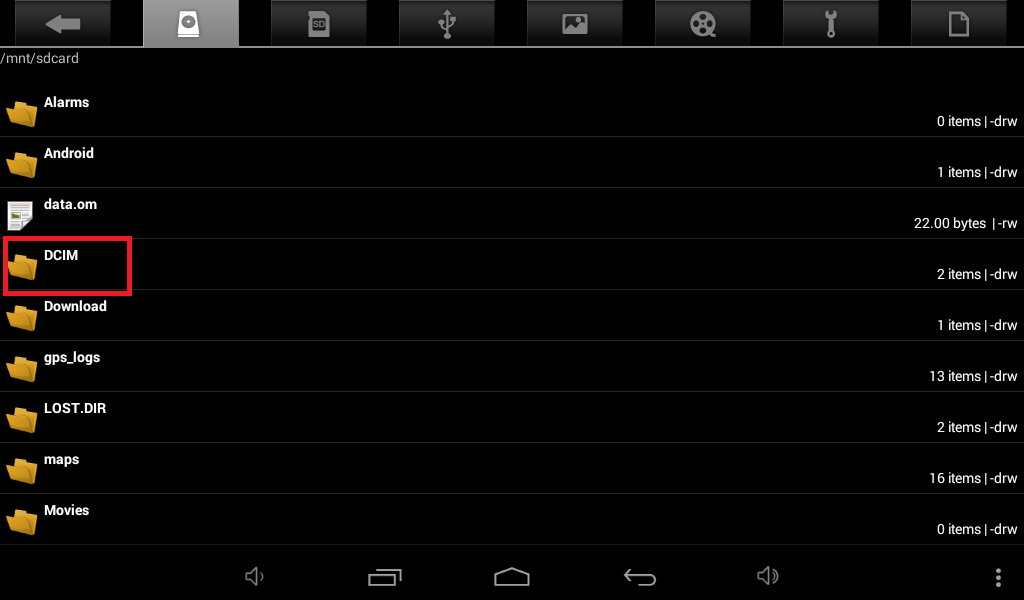 5. Open Camera folder
6. Select Copy icon and press each pictures you want to transfer. Then select Move.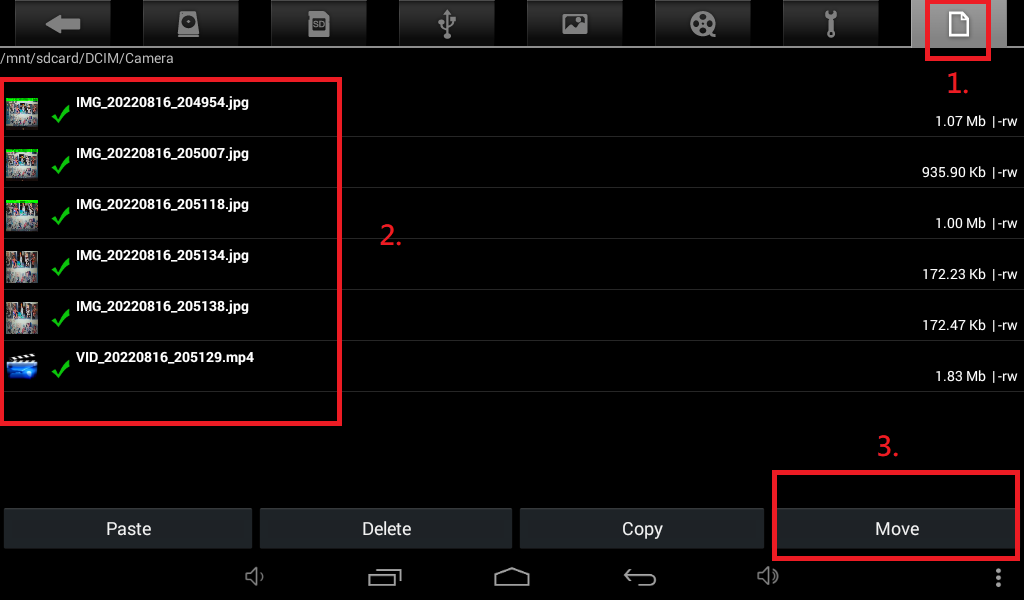 7. Number of selected pictures will then be hold for transfer.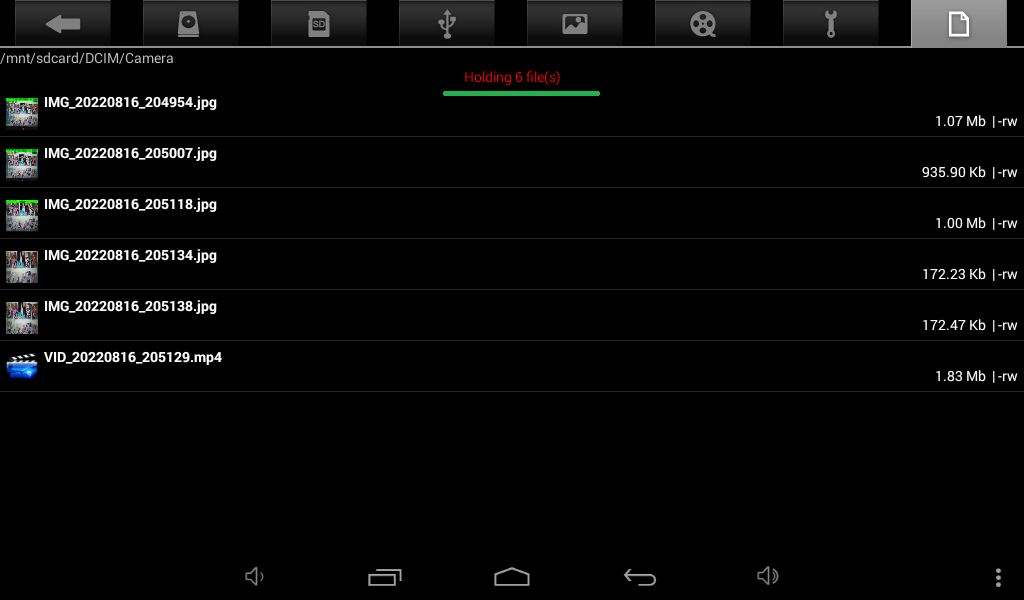 8. Select SD card Icon and choose "extsd" folder.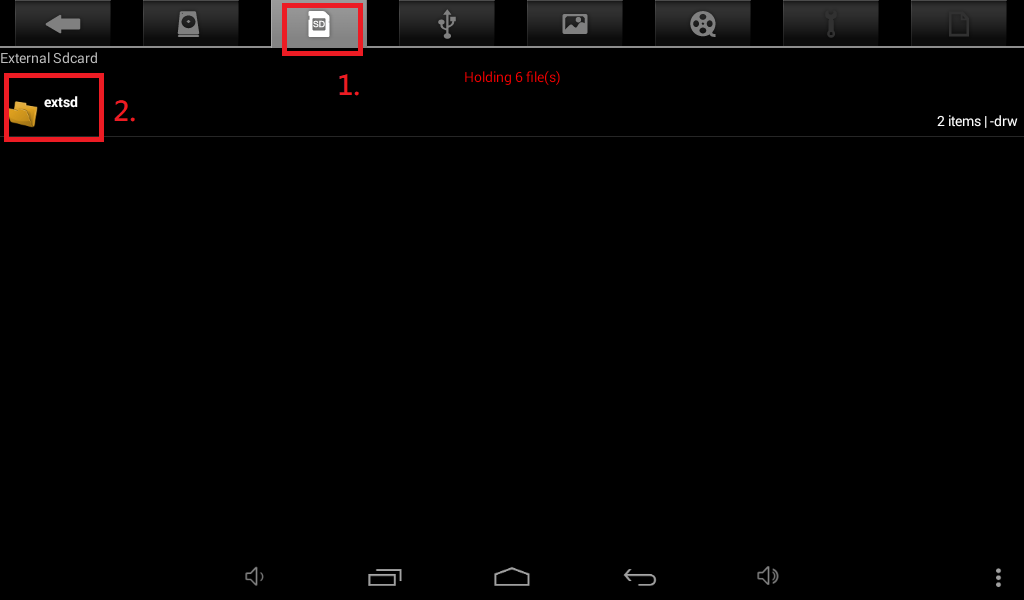 9. Select copy icon and press paste.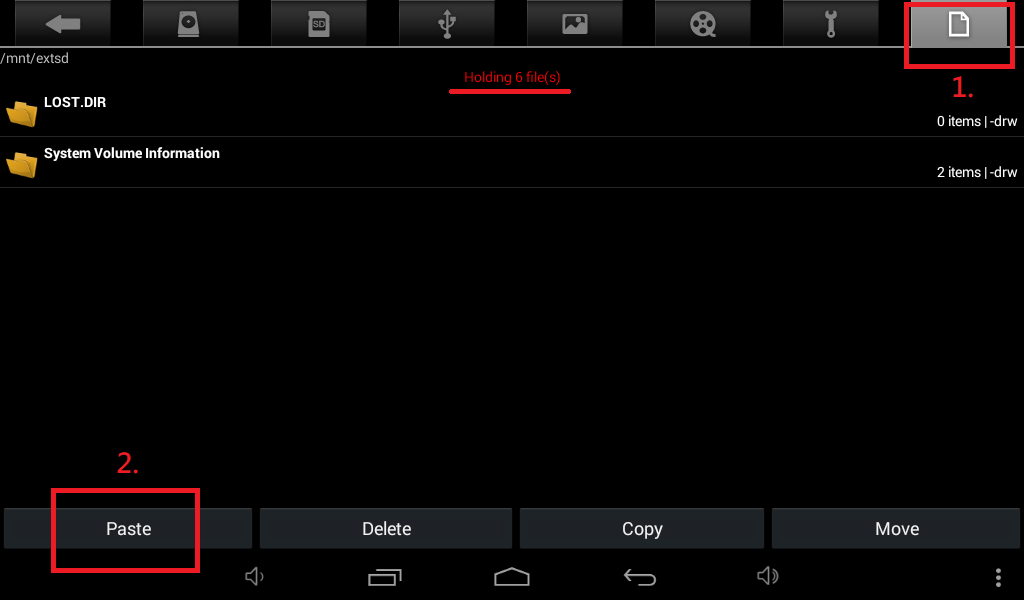 9. All selected pictures will then be transfer/move to micro SD card.